The power of the brain and nervous system amazes me.  A system that controls literally every process and function in the body.  Therefore, I'm always interested in good research affecting the health and function of the nervous system.  Recently, I received an e-mail from a friend of mine in the US who is a practicing neurosurgeon.  The subject of the e-mail floored me. 
"Drinking two or more diet sodas a day linked to high risk of stroke and heart attack." (1)
I needed to learn more.  So, I clicked on the link and pulled up the research studies they were referring to.  Why?  Because the media is NOTORIOUS for misrepresenting research and misleading the public just to increase viewership.  
Are We Surprised?
Let me state that for many health professionals, the findings of this study aren't a surprise.  I would even argue that the majority of us with an interest in nutrition are well aware of the dangers of consuming artificially sweetened beverages on a regular basis.  We know that previous research has already shown soft drinks (both diet and regular) to be associated with a number of health risks.  Stroke and dementia (2), diabetes (3), obesity (4), and metabolic syndrome (5) which is a precursor to heart disease are just a few. 
Click here to read more about how drinking diet soda increases your risk of stroke 3-fold.
What Did The Data Reveal?
Drinking two or more of any kind of soft drink increased the risk of stroke and heart attacks.  Early death in women over 50 years of age was also reported.  The study sample included over 81,000 people.  However, Only 5% of them actually consumed two or more diet soda beverages.  What is interesting about this study is that these findings were reported after they accounted for age, ethnicity, Body Mass Index, and blood pressure.  These women didn't have a history of stroke, heart disease, or diabetes.  All confounding variables that lead to heart attacks and strokes. 
Also, they found that physical activity and diet were the same between people who drank two or more diet soft drinks and those who didn't.  After controlling for all these factors, the study found the following;
Women who consumed 2+ diet drinks a day were 31% more likely to have a clot-based stroke

29% more likely to have heart disease

16% more likely to die from any cause than the women who either drank less or none at all
Whose Risks Were The Highest?
Women aged 50-79.

If you were African-American.

If you had a Body Mass Index (BMI) of 30+.
Stroke and Dementia Risk, Linked to Artificial Sweeteners
What Do The Results Tell Us?
For one, switching to diet sodas and juices with artificial sweeteners is not necessarily a "healthier" option.  They are both bad.  These studies don't tell us outright that consuming soft drinks causes strokes.  However, it is safe to say the results of these long-term studies definitely raise some alarms.  
Also, it tells us that in people with no previous diseases that predispose us to heart attacks and strokes, result the exact same.  It would be interesting to look at a study that shows how long people would need to drink diet sodas before their risks start to increase.
But what is it about artificial sweeteners that increases our risk?  I am unaware if a scientific consensus exists that demonstrates causality.  Likely more research needs to be conducted before we can establish a direct causal relationship.  One explanation for the increased risk associated with artificial sweeteners may be that they alter the bacteria in the gut.  It could disrupts the body's ability to control glucose.  If the body can't control glucose than this can lead to diabetes, heart disease, and even stroke. (6)
Click here for my TV segment discussing the important role our gut plays in the regulation of our immune system.  Also, for helpful ways to avoid sugar, click here to read Sugar – Are you singing the sugar blues?
I'm an advocate for people breaking lifestyle habits that are unlikely to contribute to their well-being.  We are learning by way of repeated studies demonstrating similar results.  Consuming high amounts of sugar or diet sodas is ultimately going to lead to poorer health.  So next time you're faced with a choice for a drink, maybe opt for water with lemon instead.
References:
1. CNN – Drinking two or more diet sodas a day linked to high risk of stroke heart attacks
2. US National Library of Medicine National Institutes of Health
3. The American Journal of Clinical Nutrition
4. US National Library of Medicine National Institutes of Health – nutrition
5. 4. US National Library of Medicine National Institutes of Health – nutrients
6. TIME – Diet Sodas and Juices Are Linked to Higher Stroke Risk, Study Says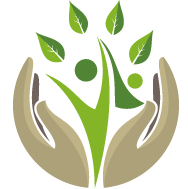 Dr. Nenos has been a Hamiltonian since 1990. He completed his undergraduate education at the University of Western Ontario and earned a Bachelor of Health Science degree with Honors. It was in his first year of university that he learned of a profession called Chiropractic. At the time, Dr. Nenos was considering pursuing medicine. Shortly after speaking with many prominent chiropractors and eventually becoming a patient himself, he realized that there was more to this profession than just neck or back pain.
After deciding to pursue Chiropractic he attended the only English speaking school in Canada, the Canadian Memorial Chiropractic College (CMCC) in Toronto Ontario. He was actively involved at the college which ultimately earned him the Raymond Moss Award. While attending CMCC he was also honoured to receive a grant from the Canadian Institute of Health Research to conduct research in the field of anatomy. He graduated with a Doctor of Chiropractic Degree in 2008 and shortly after began practicing as an examination doctor in one of the busiest Chiropractic Clinics in the Golden Horseshoe Area. Shortly after Dr. Nenos followed his heart and decided to open Tree of Life Chiropractic in his hometown of Hamilton.
Dr. Nenos is actively engaged in the community. He served as Canadian Director of the Assyrian Medical Society for a period of time, a humanitarian organization dedicated to serving children, families, and their communities stricken by the war and famine in the Middle East. The organization's leadership is based on accountability, transparency and honesty which is a reflection of his practice. He is also a runner and triathlete and competes mainly in half marathon distances (21.1 Km). Today, Tree of Life Chiropractic is blessed to serve patients from Hamilton and surrounding areas. He is also the health expert on the local TV show Hamilton Life and can be seen on Cable 14 producing content for his own health show. He is passionate about topics of health relating to the spine and nervous system, nutrition, mind, and exercise.
"My passion is helping people transform their lives by adopting a healthy lifestyle."
~ Dr. Nenos Damerchie