FREE Gratitude Journal Template
[Instant Download On This Page]
It's not enough to just decide one day to be gracious.  It's something that must be worked on.  Gratitude must actively be practiced for it to stick and start to bear fruit in our lives.
To instantly download our template simply enter your email address and the link will be revealed.  You should use this template daily and create a gratitude binder to save your pages.  This is designed to be used as one sheet per day.  Our challenge to you…. give it a try for 30 days and see how you feel!  Our guess is it will be life changing.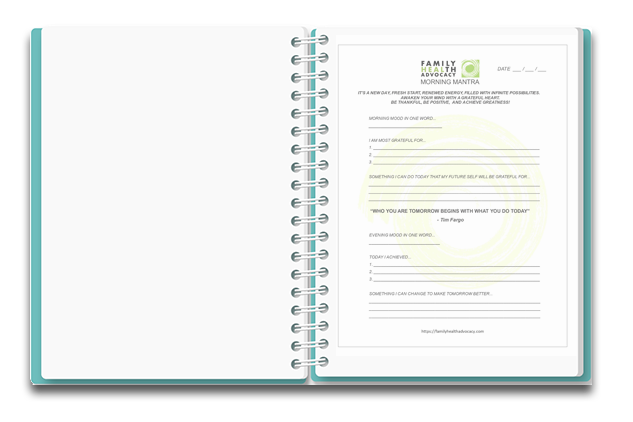 FREE Grateful Journal Template
The benefits of gratitude:
Opens the door to more relationships.
Improves physical health.
Improves psychological health.
Enhances empathy and reduces aggression.
Improves Sleep.
Improves self-esteem.
Increases mental strength.
Here's what you need to do next…. if you want the FREE Gratitude Journal Template then simply enter your first name and email address below and you'll receive an e-mail with the download link.
You'll also get FREE access to Family Health Advocacy's natural family health newsletter, VIP access to upcoming events and other special bonuses.  You may unsubscribe anytime and your email privacy is guaranteed. ?