DO YOU HAVE FIBROMYALGIA? The following Fibromyalgia test will help you determine if you may have Fibromyalgia. There are many illnesses that can be misdiagnosed as this condition that should be ruled out, however there are some markers that point in the direction of a Fibromyalgia diagnosis. This questionnaire we have prepared is a simplified version of the diagnostic criteria provided by the American College of Rheumatology. Please note that there is not definitive diagnostic questionnaire available and you should always consult your doctor with any health concerns, however this tool can be used to provide some guidance. Fill in the form below and click the big button at the bottom to analyze your results.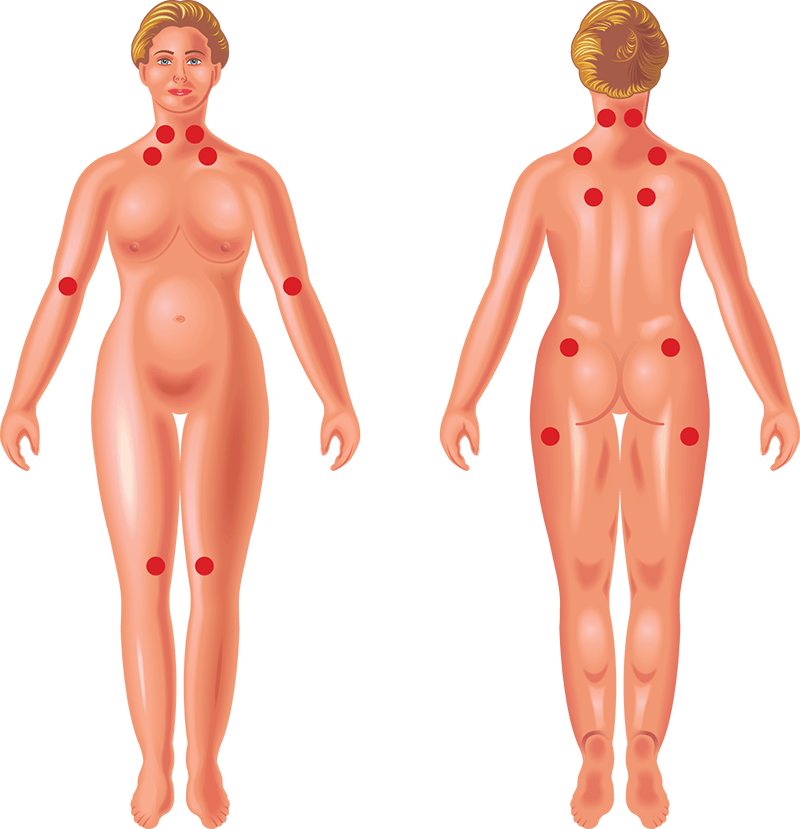 A. Widespread Pain Index
This is the first part of the fibromyalgia test. Where do you feel your pain? Using the diagram above indicate each of the 18 points on your body you have experienced pain over the past 7 days and count 1 for each point.