A sedentary lifestyle has recently been coined the new smoking.
Can you imagine! The negative effects of sitting for a living are now rivalling the known health dangers of regularly inhaling deadly poisons! Wow. Let's do something about it!
Yes, many of us have jobs that require us to sit long hours at a computer, driving, sitting in meetings, sitting at our desk, or sitting on the subway or train.
Let's take a few minutes every hour or two, to move, stretch, and get our blood flowing. It will not only help your body feel better, but your mind will also reap the benefits of added oxygen flow and feel the joy of movement and stretching!
It is important to be mindful of your posture while at your desk or sitting in various positions. Try to sit up as straight as possible, and don't lean in toward your computer.
If you are straining to see your monitor, make the font larger or reposition it, as the very last thing to want to be doing is tilting your neck forward to see your screen.
Over time, this can cause your neck to begin to curve forward and create a 'forward head posture'. This is incredibly problematic for your body because your brain must be able to send all of the information your body needs to be able to function through your central nervous system. If your bones in your neck have shifted forward out of alignment from straining to see your screen, it puts an immense amount of pressure on your nervous system (which is encased by your spinal bones) and makes it very difficult for the information to get to all of the places it must reach to have your body function and heal at 100%.
Focus on stretching your neck and back muscles, arms, shoulders and legs when you take a few moments regularly to move that body! Get your coworkers involved, as they are in the same position as you – hunched over your screen for hours on end!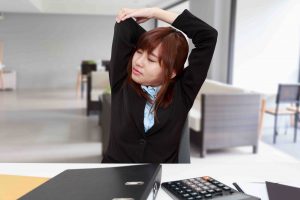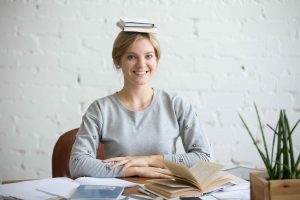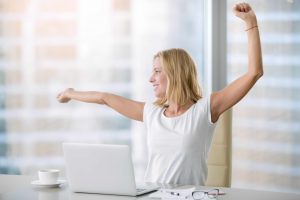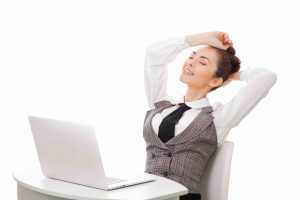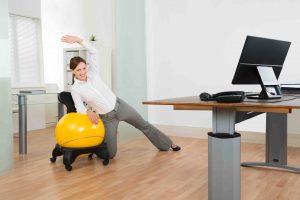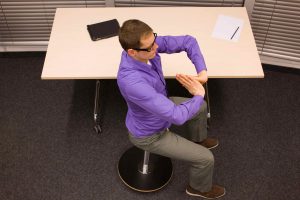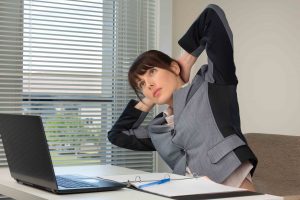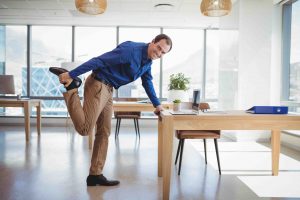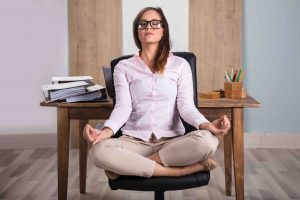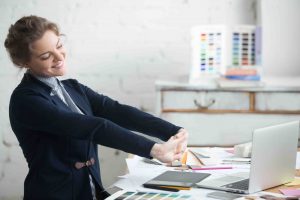 Jo-Anne Richardson has almost a decade of experience managing a chiropractic office and educating patients on how chiropractic can allow your body to express optimal health. She is a Registered Holistic Nutritionist and holds a Degree in Communications. She loves to experiment with raw vegan recipes, loves to salsa dance, travel and learn new holistic health information to share tips with everyone who visits the office.