Recently the dangers of vaping has been all over the news and social media. Vocalizing the hidden risks after reports of numerous deaths and illness that incurred to seemingly healthy individuals.
Where It All Started
There have been many products developed over the years to help people quit smoking.  In fact, vaping was initially introduced for that exact reason. However, recent reports are stating that;
"e-cigarettes will impose similar long-term cardiovascular and pulmonary risks as those associated with conventional cigarettes."
How Vaping Works
E-cigarettes are designed to deliver nicotine to a user in the form of vapour. Typically via a rechargeable battery-operated heating element. Hence where the word vaping came from.
The cartridges filled with nicotine and chemicals inhaled by the user are replaceable. However, the FDA has not evaluated e-cigarettes for their safety.
Dangers Of Vaping
Originally, E-Cigarettes became popular because of their ability to provide a hit of nicotine. Supposedly without the worry of added chemicals and toxins found in regular cigarettes. However, vaping cannot be considered risk free.  Reports are now surfacing stating that vaping can cause harm to the lungs and attribute to disease including COPD.
Furthermore,  there was a CDC study published in the journal Nicotine and Tobacco Research;
"More than a quarter of a million youth who had never smoked a cigarette used electronic cigarettes in 2013. This is a three-fold increase from 79,000 in 2011 to more than 263,000 in 2013."
Here at Family Health Advocacy, we're all about living the most healthy lifestyle that you can. Eating well. Enjoying movement. And eliminating toxins.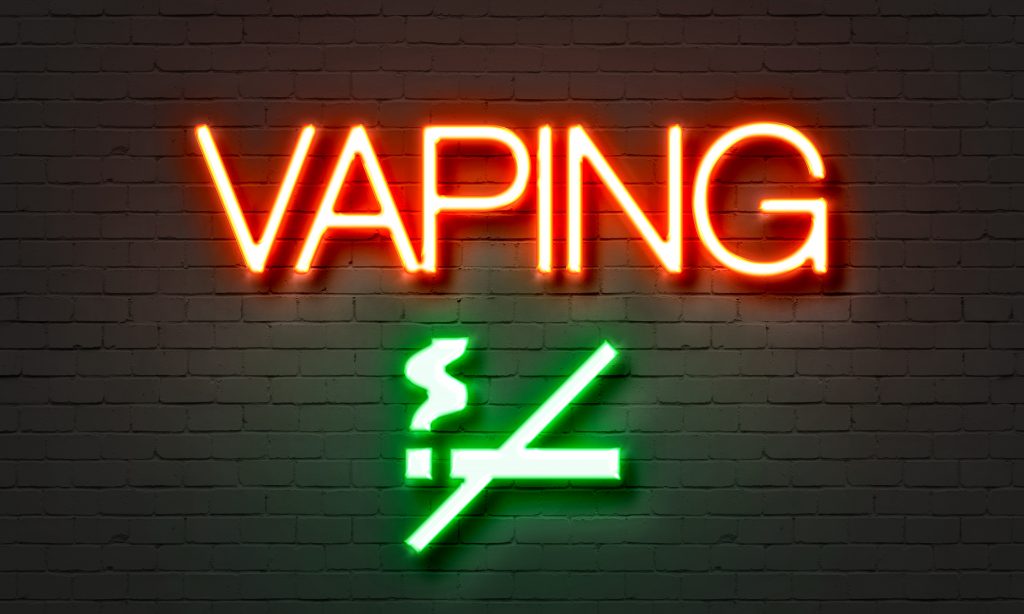 Are You Ready To Quit Smoking & Vaping?
Follow these tips:
1. Stop Buying Them!
They are harder to get your hands on if they're not in the house. Also, the inconvenience of going to purchase them may allow you enough time to convince yourself not to buy them!
2. Load Up On Fruit & Vegetables
I know this sounds lame.  However the vitamins and minerals your body has lost from smoking must be replenished.  Helping yourself to reduce cravings.
For further information, click here to read, "Nutrition and Smoking: Foods to Help You Quit!"
3. Antioxidant Diet
According to research, eating a diet high in antioxidants, especially those found in tomatoes can help to repair lung damage caused by smoking.
4. Talk To Your Natural Health Practitioner
Your natural health practitioner can put together solutions customized specifically for you. There are many herbs and natural remedies that can support your body through this difficult transition.  Although natural, they are also very powerful to help you quit smoking.
Try these solutions for yourself.  Avoid the dangers of vaping, smoking, JUULing. QUIT TODAY!
Jo-Anne Richardson has almost a decade of experience managing a chiropractic office and educating patients on how chiropractic can allow your body to express optimal health. She is a Registered Holistic Nutritionist and holds a Degree in Communications. She loves to experiment with raw vegan recipes, loves to salsa dance, travel and learn new holistic health information to share tips with everyone who visits the office.