You live your life through your nervous system. Every sound, sight and touch is filtered through your brain so you can make sense of the world. Your perceptions – filtered through your nervous system – are your reality. We hear a lot of talk about your central nervous system – your brain and your spinal cord. But think about the last time you felt sick to your stomach because you were nervous, scared or anxious. This is evidence of a whole other division of your nervous system at work, called your enteric nervous system, which is intrinsic to your gastrointestinal tract. Research is now bringing to light the critical role this system plays in pretty much every aspect of our health and well-being.
Just as we have nerve cells in our brain and spinal cord, we have nerve cells in our intestinal lining as well. In fact, the central nervous system and the enteric nervous system were created from the same tissue during fetal development and they remain connected through the vagus nerve. There are actually over 100 million neurons that line the intestinal walls, which have led scientists to label the totality of them as "the second brain". Not only is this second brain regulating muscles, immune cells, and hormones, but it is manufacturing 80-90% of the serotonin in our bodies, which is our "master happiness molecule".
The connection between your gut and your brain is bidirectional. Just as your brain is telling your gut how quickly to digest the food or when to secrete acid in the stomach, the neurons in your gut are also communicating to your brain about the environment they are encountering. When your body is faced with a substance or an ingredient it doesn't like, it will experience an immune response. Chronic immune activation and resulting inflammation from these stresses can lead to chronic disease, including brain diseases like Parkinson's, Alzheimer's, and multiple sclerosis.
We cannot talk about the brain in your gut without mentioning the role of the complex internal ecosystem that exists inside of us, called the microbiome. It turns out that your microbiome is just as vital to your health as your heart, lungs, liver and brain. It is responsible for multiple tasks, such as aiding in digestion and absorption of nutrients, acting as a detoxification machine, and producing important enzymes, vitamins and neurotransmitters. Perhaps the largest role the microbiome plays is in your immune response. Your gut represents 70-80% of the body's total immune system. This supports what we have known for a long time: your food choices have a tremendous impact on the state of your microbiome and, therefore, the state of your health.
So what can you do to improve the health of your gut?
1) Choose foods rich in probiotics, such as yogurt, kefir, kombucha tea, tempeh, sauerkraut or pickles
2) Avoid sugar, embrace high-quality fat
3) Enjoy wine, tea, coffee, and chocolate
4) Choose foods rich in prebiotics, such as raw garlic, raw leek, raw or cooked onion, raw asparagus
When looking at our health, it is important take a holistic approach. We know our body parts don't work in isolation. All parts of our nervous system work together to determine how well we function. Taking care of yourself through proper nutrition, regular exercise, stress management, and regular chiropractic care is fundamental to living a healthy life.
_______________________________
Blog by Guest Author: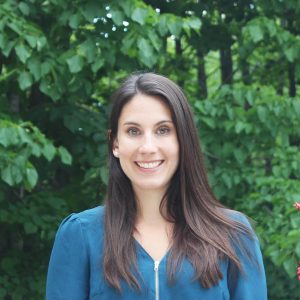 Dr. Lesley Evans is a chiropractor in Kitchener, Ontario. She is the co-owner of Bruce Street Family Chiropractic, alongside Dr. Adam Brookes. She graduated from Canadian Memorial Chiropractic College, located in Toronto, Ontario. Dr. Lesley is passionate about helping others live the best quality of life that they can through chiropractic care and lifestyle choices.
Website: www.brucestreetfamilychiropractic.com
facebook: https://www.facebook.com/brucestreetfamilychiropractic 
phone: 519 743 6339 
References:
1) Perlmutter, David (2015). Brain Maker. Little, Brown and Company.
2) Round, June & Mazmanian, Sarkis (2009). The gut microbiome shapes intestinal immune responses during health and disease. Nat Rev Immunology (May 9 (5): 313-323.
Jo-Anne Richardson has almost a decade of experience managing a chiropractic office and educating patients on how chiropractic can allow your body to express optimal health. She is a Registered Holistic Nutritionist and holds a Degree in Communications. She loves to experiment with raw vegan recipes, loves to salsa dance, travel and learn new holistic health information to share tips with everyone who visits the office.