Years ago, I found myself in the company of intellectuals having breakfast on the outskirts of New York.  During our meal, I noticed one of my colleagues pleading with a friend to take this 'special supplement' to help with his health.  This is a very familiar scenario for many health professionals.  Dealing with the outrageous claims made by some supplement companies is, dare I say, a problem.  Firstly, you don't want to give people false hope when they are in crisis mode requiring medical attention.  Secondly, some claims are just outright false or at the very least misleading.  However, this was a person with a PhD from a very prominent university in America, so I continued to listen.
The term "cellular repair" kept coming up.  After realizing she had been using the supplement herself, I couldn't help but think that anti-aging could be affiliated as one of the effects of this supplement.  From all the years I've known her, I would definitely describe her appearance as a person who hadn't aged in decades.
I was interested in learning more about this wonder supplement.  Therefore, I began to look into the contents and research behind its claims.  In short, what I came across was intriguing.
The Role Of NAD+ And Sirtuins
Researchers have demonstrated that cellular health is dependent on two things: A coenzyme called nicotinamide adenine dinucleotide (NAD+).  And proteins called sirtuins that are dependent on NAD+.
Nicotinamide adenine dinucleotide is a vital coenzyme that exists in all of your cells.  It ensure that your cells function properly.  A coenzyme is like a "helper" molecule.  It binds to other enzymes to help cause reactions at the molecular level (3).  The supply of NAD+ in the body is critical in supporting our health.  Also, it plays an important role in processes like DNA repair.  NAD+ is also used for the following processes and mechanisms:
– Energy production (ATP)
– Chromosome Stability
– Immune Cell Signaling
– Energy Enzyme Activity
– Brain Health
– Longevity
During the aging process, NAD+ levels drop dramatically.  Sirtuins are proteins that depend on NAD+ levels to function.  Sirtuins have been implicated in influencing a wide range of cellular processes.  Examples include anti aging, inflammation, stress resistance, energy efficiency and alertness.  Furthermore, it can also control or influence circadian rhythms and mitochondria (1).  Too sciency right?  Let's just say, sirtuins are very important proteins.  Regardless if you have a scientific background or not, it's important that we all try to understand a little more about the chemicals that we put on and in our bodies.  So many of use potentially harmful chemicals without giving it a second thought especially when it comes to the fight against aging.  Click here to learn more about what chemicals are you putting on your face.
Important Discoveries
During an e-mail exchange with the company that produces the supplement, they revealed to me that "there are two notable discoveries worth mentioning.  During the year 2000, it was demonstrated that many critical cellular metabolic processes are NAD+-dependent.  However, in 2013, it was demonstrated that declining NAD+ levels, leading to poor mitochondrial and cellular health, could be reversed."
Wait what?  The reason we age and eventually die is because mitochondria fail to repair, and our cells die (4).  If research has demonstrated that this process can be reversed, could we theoretically live forever or at least longer?
"Based on these findings, researchers were able to pinpoint natural compounds that help our cells to produce NAD+ and stimulate sirtuin activity at a level we once had.  This supplement is targeting your cellular health to ensure they have what they need to continue to function at an optimal level of health."
Well that seems promising doesn't it?  In reality that's what all this really is, a start with promising test results.  Clinical trials are mostly conducted by the company's own research scientists own bias may be a factor when interpreting these results.
Clinical Trial Results
The company directed me to their website to read about the results.  Their first full-scale double blind, placebo-controlled, clinical trial (the gold standard of drug testing).  Conducted throughout 2016, the results of the study showed that in participants taking the recommended dose of this supplement, NAD+ levels increased from baseline in whole blood by an average of 40%.  This at four weeks and maintained that increase for the duration of the trial.  Forty percent is a significant increase and deserves further investigation.
It's important to note that a majority of the studies on NAD+ demonstrating positive outcomes like improved muscle function, DNA damage repair, and cognitive function were tested on mice and worms.  They have yet to look at similar effects in humans.  So at best, the results show the potential for significant benefits in humans.
Another thing to note is that you may not necessarily feel the benefits of adequate NAD+ levels in the body.  This because it is hard to feel your cells repairing accumulated damage. However, if what this supplement claims to do is true, it is equally important to recognize the benefits derived at a cellular level.  Even if they don't manifest themselves in a way that we can feel and see. The same can be said for stem cell therapy, another regenerative treatment that aims to turn back the clock. These treatments, like NAD+, work at the cellular level to repair damage and support energy levels to help you look and feel younger. For further information about Myths vs Reality when it comes to anti-aging supplements click here Click here for further information about Myths vs Reality when it comes to anti-aging supplements.
Sources:
1. HTTPS://EN.WIKIPEDIA.ORG/WIKI/SIRTUIN
2. PREYAT N, LEO O (MAY 2013). "SIRTUIN DEACYLASES: A MOLECULAR LINK BETWEEN METABOLISM AND IMMUNITY". JOURNAL OF LEUKOCYTE BIOLOGY. 93 (5): 669–80.
3. HTTPS://WWW.ELYSIUMHEALTH.COM/EN-US/KNOWLEDGE/SCIENCE-101/EVERYTHING-YOU-NEED-TO-KNOW-ABOUT-NICOTINAMIDE-ADENINE-DINUCLEOTIDE-NAD
4. J CLIN INVEST. 2013 MAR 1; 123(3): 951–957. PUBLISHED ONLINE 2013 MAR 1. DOI: 10.1172/JCI64125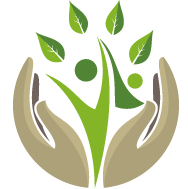 Dr. Nenos has been a Hamiltonian since 1990. He completed his undergraduate education at the University of Western Ontario and earned a Bachelor of Health Science degree with Honors. It was in his first year of university that he learned of a profession called Chiropractic. At the time, Dr. Nenos was considering pursuing medicine. Shortly after speaking with many prominent chiropractors and eventually becoming a patient himself, he realized that there was more to this profession than just neck or back pain.
After deciding to pursue Chiropractic he attended the only English speaking school in Canada, the Canadian Memorial Chiropractic College (CMCC) in Toronto Ontario. He was actively involved at the college which ultimately earned him the Raymond Moss Award. While attending CMCC he was also honoured to receive a grant from the Canadian Institute of Health Research to conduct research in the field of anatomy. He graduated with a Doctor of Chiropractic Degree in 2008 and shortly after began practicing as an examination doctor in one of the busiest Chiropractic Clinics in the Golden Horseshoe Area. Shortly after Dr. Nenos followed his heart and decided to open Tree of Life Chiropractic in his hometown of Hamilton.
Dr. Nenos is actively engaged in the community. He served as Canadian Director of the Assyrian Medical Society for a period of time, a humanitarian organization dedicated to serving children, families, and their communities stricken by the war and famine in the Middle East. The organization's leadership is based on accountability, transparency and honesty which is a reflection of his practice. He is also a runner and triathlete and competes mainly in half marathon distances (21.1 Km). Today, Tree of Life Chiropractic is blessed to serve patients from Hamilton and surrounding areas. He is also the health expert on the local TV show Hamilton Life and can be seen on Cable 14 producing content for his own health show. He is passionate about topics of health relating to the spine and nervous system, nutrition, mind, and exercise.
"My passion is helping people transform their lives by adopting a healthy lifestyle."
~ Dr. Nenos Damerchie