Approximately 6% of the world's population suffers from Fibromyalgia. Although there is no said "cure", all hope is not lost. In fact, there are a variety of treatments and techniques currently being researched to help manage fibro symptoms and pain. Gaining in popularity is CBD oil for Fibromyalgia relief, here's why.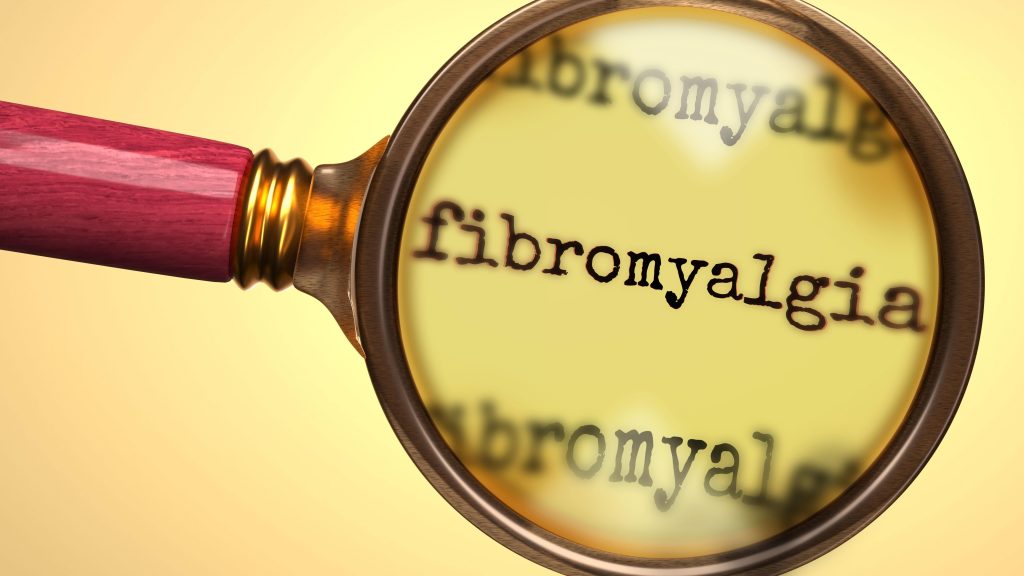 Fibromyalgia – What is It?
Fibromyalgia is considered a chronic condition. It's main symptom includes widespread musculoskeletal pain which is usually accompanied by:
Fatigue
Memory problems
Migraines
Insomnia
Those who suffer from this condition often have amplified sensitivity to pain. Some researchers believe it's the result of an abnormality within the central nervous system affecting pain signals.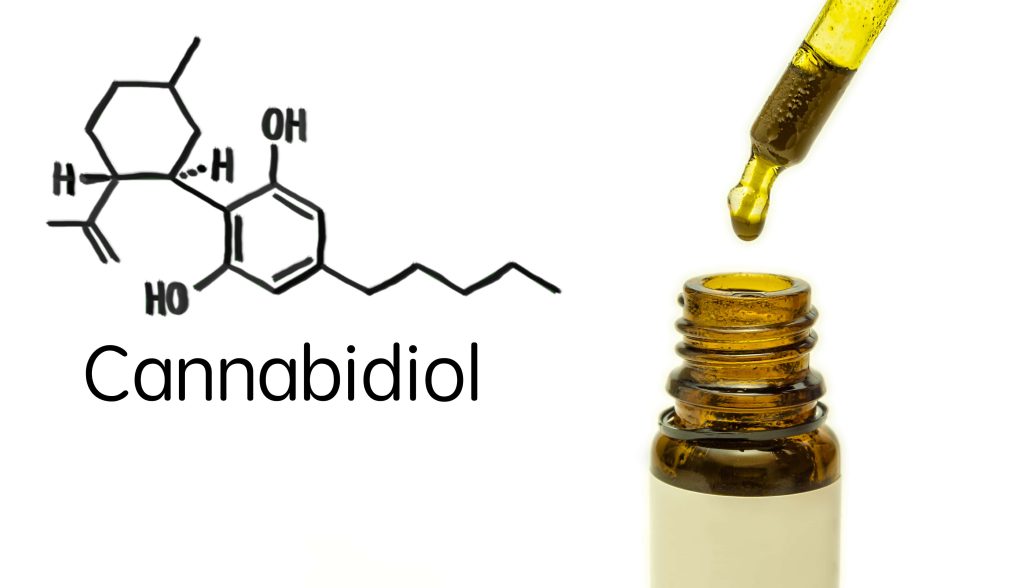 What Is CBD Oil?
Cannabidiol (CBD) is one of more than 120 cannabinoids that are extracted from the cannabis plant. This type of cannabinoid contains only a tiny amount of THC. As such, cannot result in a euphoric 'high' commonly experienced with using cannabis.
CBD is capable of interacting with receptors found in the endocannabinoid system (ECS). The ECS is a molecular signaling system that is responsible for enhancing wellness through the regulation of biological systems.
The ECS is associated with the regulation of a variety of physiological and cognitive processes such as:
Memory
Mood
Appetite
Inflammation
It's easy to see why Fibromyalgia patients are so interested in learning more about the benefits of CBD.
Is Cannabis Effective for Fibromyalgia? Dr. Michele Ross
CBD Oil For Fibromyalgia
First, let's be clear. CBD does not deal with fibromyalgia directly. Rather, it works by targeting multiple pain receptors that are located in the peripheral and central nervous system (CNS). In fibromyalgia patients, this pathway is usually distorted resulting in the amplification of pain.
Therefore, to understand how CBD helps in managing pain associated with fibromyalgia, it's important to know how the human body perceives pain. When you experience sensory damage such as a cut or  burns for example, the peripheral sensory neurons (nociceptors) inform the brain. This in turn responds by making you feel pain.
How It Works
Cannabidiol works to reduce the pain. It does this by interfering with the action of serotonin receptors. These receptors usually influence pain as a result of the spinal processing of nociceptive information.
In addition, the activation of CB2 receptors in skin cells also contribute to the reduction of pain, inhibiting the reception of pain signals from nociception information.
Alternatively, your body produces an endogenous cannabinoid referred to as anandamide. This is responsible for suppressing pain initiation. However, there lies a problem. This cannabinoid is usually eliminated fast from the body by the enzyme known as 'fatty acid amide hydrolase' (FAAH).
This is where CBD comes in.  It eliminates this problem by inhibiting FAAH resulting in a slower rate of anandamide decomposition. The effect of this is further suppression of pain, giving relief to fibromyalgia patients.
What Does Cannabis Do? The Endocannabinoid System
Is CBD Really Effective For Fibromyalgia Pain?
CBD has been shown to make chronic pain associated with fibromyalgia more manageable. It does so by interacting directly or indirectly with pain receptors found in various sections of the body.
Cannabidiol also has the ability to influence the levels of serotonin and anandamide. It can also affect opioid receptors. All of which contribute to the reduction of pain.
As such, CBD is considerably effective in the management of pain resulting from fibromyalgia.  in fact, countless patients that have used CBD to treat fibromyalgia have experienced positive results.
Even though the compound does not treat fibromyalgia completely, it does a great job as far as reducing pain is concerned. Greater understanding is needed as to why CBD works better for some patients compared to others in terms of managing the symptoms of fibromyalgia.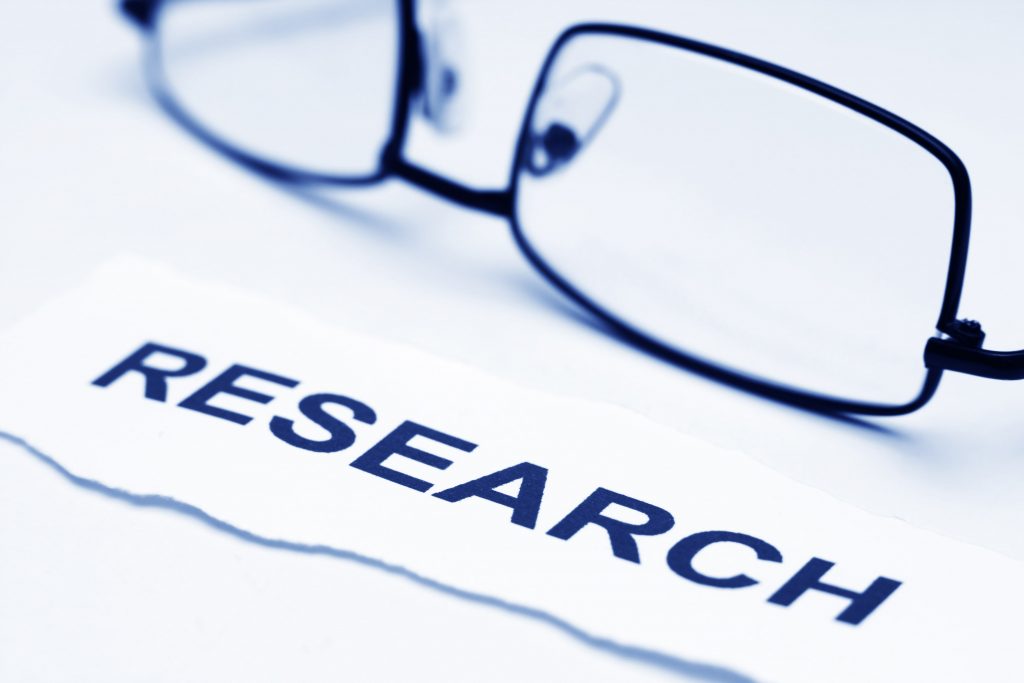 CBD For Fibromyalgia Research
Although CBD has been said to be effective in relieving fibromyalgia symptoms, it's not exactly clear why it's able to reduce fibromyalgia symptoms.
Additionally, there is also some confusion as to why the compound works so well in some people but not others. Nonetheless, research on this topic is still ongoing, and therefore, we can expect more conclusive information as time goes on.
Side Effects Of CBD For Fibromyalgia
Side effects of using CBD are rare however can include:
Changes in the liver enzymes that process drugs
Reduced blood pressure
Mood alterations
Becoming lightheaded
Sleepiness
These side effects are considerably rare. In fact, CBD is considered to have more positive side effects then negative. Especially when compared to ones experienced using prescription drugs. In addition, CBD is not addictive since it does not contain the compound that is responsible for the 'high' feeling.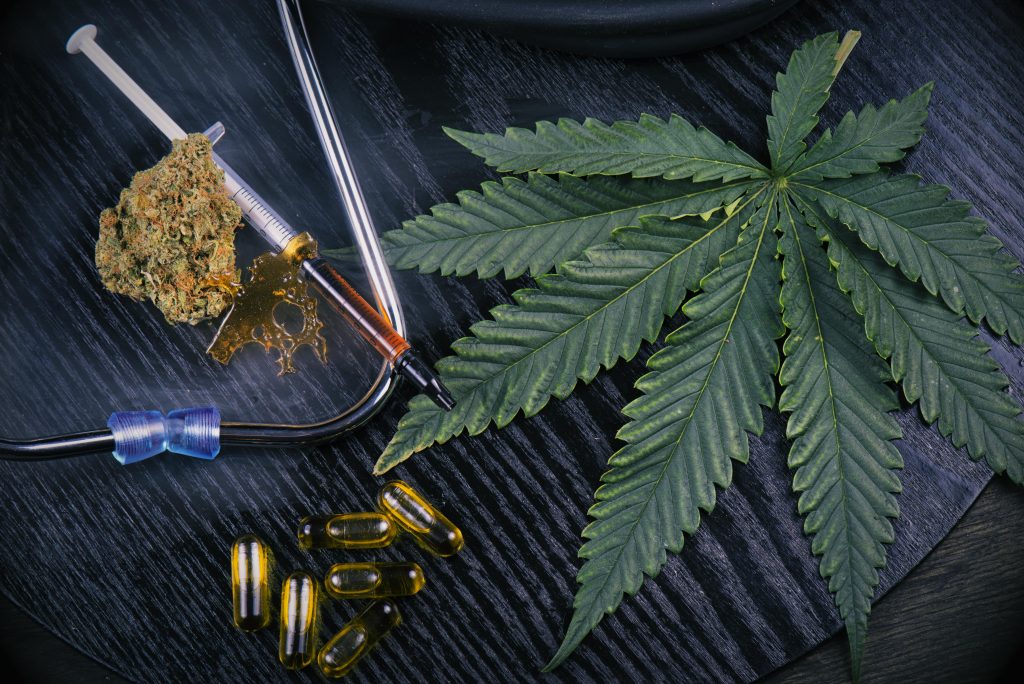 CBD For Fibromyalgia Treatment Options
There is an ever-growing market for CBD, and a large variety of options when it comes to getting CBD into the body in order to suit almost everyone.  The most common include:
Tinctures

This option is easy, effective and ideal for patients who want a precise dosage. It involves placing oil drops under the tongue using a dropper, for fast absorption into the circulatory system.

Smoking Or Vaping

Smoking CBD involves the flower of the cannabis plant or oil being burned to produce smoke. Vaping involves heating the oil to produce vapor which is then introduced into the body via one's lungs. These two are the best options for those who are seeking immediate relief as the effects are usually rapid. However, vaping is considered to be the better of the two options as it lacks toxins that are created during combustion.

Topicals

This option is the best for persons with skin conditions, joint aches, and muscular pains. It involves the use of balms, salves, and creams that contain normal skin ingredients that are infused with CBD oil. Topicals are usually applied to a site of infection or pain, to act specifically on that spot.

Gelcaps/Capsules

This is the best option for those who are after accurate dosing. The capsules are available in different strengths. There is also a capsule option for vegetarians.

Edibles

It's also possible to consume CBD through edibles such as chocolates, delicious cake, gummy bears, and more. This option is best suited to those who feel that the taste of cannabidiol is too strong for them.

Intranasal

A special spray bottle is used for breathing CBD oil into the nose. The thin mucosa then absorbs the oil, resulting in fast action.

Oromucosal

For this method, the CBD is sprayed into the mouth and gums, allowing for quick absorption into the circulatory system.
Final Thoughts
Although anecdotal evidence from patients has shown that CBD can be used to manage fibromyalgia successfully, more conclusive research is needed. However it's clear that CBD is considerably effective in helping to manage the pain associated with fibromyalgia.
Now, before using CBD for your fibromyalgia symptoms, be sure to talk to your physician for medical advice. Take time to research the differences in CBD products before purchasing. Also, start small and slow. You can always gradually work your way up to find the dosage that works best for you.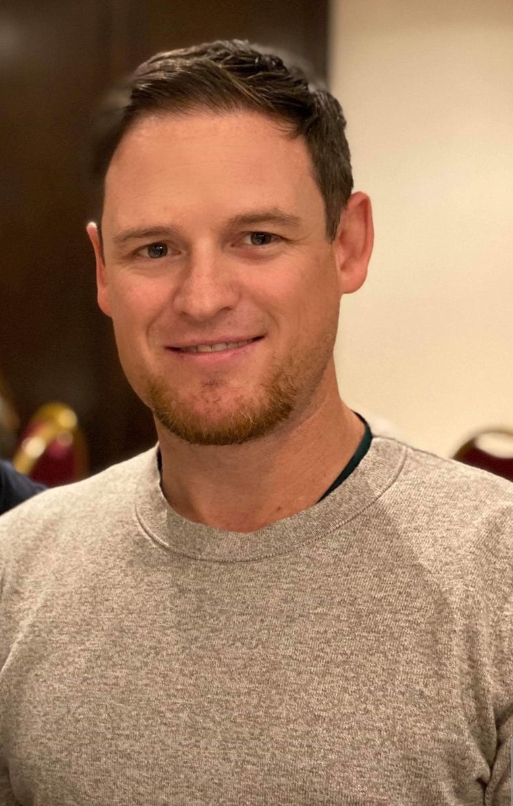 Dr. Casey Sinclair, D.C. is a leading holistic healthcare doctor trained in functional medicine. He has extended his reach around the world by co-founding Family Health Advocacy, a health advocacy group lead by doctors and health professionals providing resources and education on global health matters. He has been fortunate to act as health a consultant to some of the largest companies in North America and as a professional speaker he's had the privilege of speaking to thousands of people. Dr. Casey is an advocate for people suffering with chronic pain and fibromyalgia and has authored a book on the subject.