It is common to end the meal with a rich, chocolatey dessert, or fudge, cookies or brownies.
This decadent and healthy raw vegan cheesecake will absolutely change the way you think about healthy desserts.
You don't need to have processed sugar, gluten, flour, milk, eggs or fake frosting to make a dessert taste spectacular. Actually, quite the opposite!! When you create a recipe with real food, real ingredients and keep it as raw, organic and natural as possible, the flavours combine to create a magical, decadent dessert that will knock your socks off! And Mom's too!
Jo's Raw Vegan Cheesecake Recipe
Ahead of time:
Take frozen blueberries, cherries and strawberries out of the freezer and let thaw separately in small bowls. You can use fresh berries, but when the frozen option thaws, it creates a nice juice that adds to the flavour of the cheesecakes.

Begin soaking 1.5 cups of raw cashews in water
For the Crust:
1 cup packed pitted dates
1 cup raw walnuts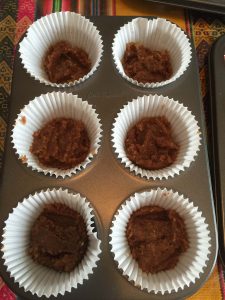 Add dates and walnuts to a food processor and chop until small bits remain and it forms into a ball. Pour into a bowl. If too wet, add a few more walnuts, or if too dry, add a few more dates.
Put 12-15 muffin cups into a muffin tin and press the mixture almost 2cm deep into each muffin cup. Set in freezer while creating the next steps.
For the Cheesecake:
1.5 cups raw, soaked cashews (for a few minutes while making the crust)
juice of 1 lemon
1/2 cup of coconut milk (if you can separate the solidified cream from the milk in the can, the thicker consistency is much better) or use coconut cream
1/2 cup real maple syrup (or less to taste)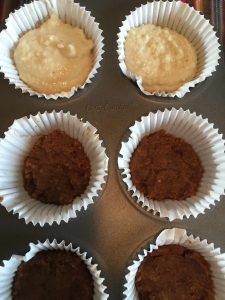 Add all ingredients to high speed blender and blend on high until creamy and smooth. Adjust to taste with a bit more or less maple syrup. Pour into bowl and then spoon on top of the walnut-date crust (that was hardened in the freezer).
For the Topping:
Spoon the defrosted fruit onto the cashew cheesecake and press some of the berries into the cheesecake so they don't roll off. Add a little juice on top. Use your favourite fruits for the topping – I used blueberries, strawberries and black cherries.
Freeze the muffin trays for an hour or so until the cheesecake is firm. Move to the fridge until you serve. They soften quickly and this is the best time to serve them to your special guests.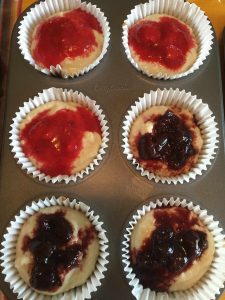 Enjoy!
Jo-Anne Richardson has almost a decade of experience managing a chiropractic office and educating patients on how chiropractic can allow your body to express optimal health. She is a Registered Holistic Nutritionist and holds a Degree in Communications. She loves to experiment with raw vegan recipes, loves to salsa dance, travel and learn new holistic health information to share tips with everyone who visits the office.