The culture of medicine is changing. There has been a huge movement in the past decade towards natural healthcare. We see droves of people heading to their local health store in search of natural ways to take care of their health. Of course there is always a time and place for modern medicine, but the two can work hand in hand. Essential oils are one of the many options available to anyone looking for a natural alternative. There are over 10,000 published scientific studies on essential oils, visit pubmed.gov to investigate for yourself. While the mainstream use of essential oils continues to grow, oils have been around for centuries. The Egyptians used plant extracts for health and religious reasons, Jean Valnet used oils to successfully treat injured soldiers in WWII. Today we use these as simple and effective solutions for wellness and a health lifestyle. For those of you who may not be familiar with essential oils… you may wonder, "How can these drops of oil help?".  Oil use is spreading like wildfire because more and more people are learning about research being done, and they're finding out that essential oils are legit! Your life can be powerfully affected by these oils… even if you don't know much about them yet. Essential oils are more than just herbs! They are volatile aromatic compounds that are up to 70 times more potent than herbs. Using essential oils may seem foreign, but with the right guidance they can be a simple and rewarding addition to every medicine cabinet. With proper use there are no side effects and they work quickly and effectively.
Be the healer in your home.
When your child wakens during the night with an upset stomach, you can feel confident reaching for essential oils to settle them. Bug bites, burns and most common ailments and so much more can be supported with these amazing drops of oil. Take peppermint for example, a single drop of certified pure essential oil can be all you need to tackle your next headache, digestive or respiratory discomfort, or maybe just your bad breath! Lavender essential oil is widely know for its' calming and relaxing qualities and yet it is such a versatile oil that it is also used for many skin conditions such as abrasions, burns and skin imperfections. It can be particularly useful with sleep and stress. With proper dilution essential oils can be used for everyone in the family. Lemon essential oil can be used to cleanse and purify the air using a cool-mist diffuser. It is an uplifting and energizing oil that can help improve mood. Lemon essential oil can naturally cleanse the body and aid in digestion. When combined with lavender and peppermint, it can support those with seasonal discomfort.
Choosing the right oils for you.
There are more than 90 essentials oils each containing hundreds of different compounds, providing versatile abilities to combat threats. Understanding their potency and safe usage practices is important for everyone starting out with essential oils. There are many resources about essential oils that can help you on your journey. Not all essential oils are created equally. Do your research before picking up your next bottle. __________________________________
Blog by Guest Author: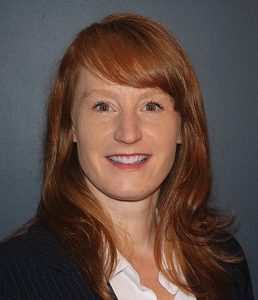 Jan Kohler
Jan Kohler is an essential oil educator and wellness advocate. Jan is a wife, mother of four, teacher, entrepreneur, business owner, essential oil fanatic, and lover of all things natural. To learn about her essential oil brand of choice, join her private Facebook group at
www.facebook.com/myoiltips
 or visit her website at
www.myoiltips.com
or to purchase oils visit www.mydoterra.com/jankohler