Joints do not age the same way that people do. Joints can age due to overuse, also known as wear and tear. In the United States, 23% of all adults—over 54 million people—have arthritis. About 24 million adults are limited in their activities from arthritis, and more than 1 in 4 adults with arthritis report severe joint pain.
 What Does Arthritis Pain Feel Like?
 "Arth" means joint, and "itis' means inflammation of. It makes perfect sense that arthritis is the inflammation of the joint. It is not a specific type of pain or disease like many might think. The joint swells and is red and hot. When this swelling occurs over a long period of time, pressure is created, which then causes pain. If it is left alone, the joints are damaged and destroyed over time.
 Can Arthritis Happen Suddenly?
Pain and stiffness in and around one or more joints are common symptoms. Depending on the type of arthritis, symptoms can develop suddenly or gradually over time. Symptoms may come and go or persist over time.
 What Are the Early Signs?
Symptoms of can include…
Joint pain, tenderness, and stiffness.
Inflammation in and around the joints.
Restricted movement of the joints.
Warm red skin over the affected joint.
Weakness and muscle wasting.
The Three Most Common Types
Osteoarthritis the most common form.
Rheumatoid arthritis is an autoimmune disease, which means that the immune system attacks parts of the body—especially the joints.
Psoriatic arthritis affects the skin and joints.
What Can You Do to Naturally Treat Arthritis?
There are numerous approaches to arthritis treatment. It can include:
Chiropractic care,
Diet reduction of foods known to increase inflammation in the body,
Nutritional supplementation,
Acupuncture,
Exercise, and
Weight management.

Can a Chiropractor Help Prevent Damage with Arthritis?
 Chiropractic care is a great option to manage pain that comes with having arthritis. It is a safe, nonsurgical, natural alternative to pain treatments. Chiropractors are skilled in detecting and correcting misalignments and joint issues with gentle and specialized adjustments.
Chiropractors work with the joints of the spine and extremities. When inflammation is present in the body, certain chemicals are released by the body and it starts to deposit calcium in the joint, causing bone spurs and other problems that cause the joints to break down.
We will be the first to admit that arthritis cannot be cured, even by chiropractic intervention. What we can do is prevent the damage arthritis creates. If a joint is fixated and out of alignment, it is not working the way it should. The stuck or uneven surfaces will begin to grind. This grinding causes inflammation, leading to arthritis, and if left untreated, joint damage results.

The Crucial Time Frame
If we can allow for proper alignment and function, we will have stopped the process that can cause the arthritis in the first place. Studies show that when a joint is stuck for seven days or longer, it causes microtears in the disc. These tears mean the disc is breaking down and decaying, thereby causing arthritis.
We will make sure your joints are never fixated for more than those crucial seven days, preventing deterioration. We suggest arthritis patients see us regularly, and we will make your personalized recommendations for care after thoroughly assessing your case.
Top Supplements to Help Treat the Pain
Curcumin (from turmeric root) Evidence suggests the turmeric root has anti-inflammatory properties. …
Vitamin D. If you have arthritis pain or are at high risk for arthritis, your nutritionist may recommend a vitamin D supplement. …
Omega-3 fatty acids. …
Glucosamine and chondroitin sulfate.

 In the Kitchen with Arthritis:
 Foods that are known to cause inflammation are best to be avoided, some include …
Processed foods. Avoid processed foods, such as baked goods and prepackaged meals and snacks.
Omega-6 fatty acids.
Sugar and certain sugar alternatives.
Red meat and fried foods.
Refined carbohydrates.
Cheese and high-fat dairy.
Alcohol.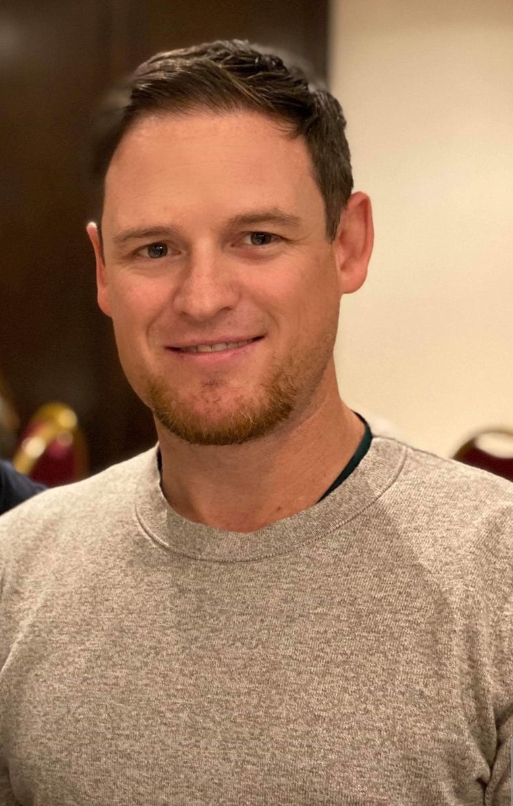 Dr. Casey Sinclair, D.C. is a leading holistic healthcare doctor trained in functional medicine. He has extended his reach around the world by co-founding Family Health Advocacy, a health advocacy group lead by doctors and health professionals providing resources and education on global health matters. He has been fortunate to act as health a consultant to some of the largest companies in North America and as a professional speaker he's had the privilege of speaking to thousands of people. Dr. Casey is an advocate for people suffering with chronic pain and fibromyalgia and has authored a book on the subject.