Think about all the trillions of cells in your body for a minute. Just image the intelligence that is required within those cells to, for example, multiply and create a new life; a whole new human with all of its' complexities. Our body knows how to do that…without ANY of our conscious help – isn't that mind blowing? The point here being, our cells know what they are doing, they have enough divine intelligence within to know what healthy is, and in fact the natural state of our cells and our body is well being. That well being, is what we call homeostasis or being in balance.
The trillions of cells in your body know how to be healthy.
Okay so why are so many people in the world sick or struggling with physical ailments? There are a number of external conditions that throw us out of whack or off balance, the food we eat, the environment we are exposed to, our close relationships, but the one that is actually the most powerful and the one you have the most control over is what goes on between your two ears everyday.
What you think about your health makes a difference.
If you are here reading this article, I am sure you have heard before, there is a direct connection between body and mind, and if you are reaching for some element of greater physical health without attending to what goes on in the mind, you are missing half of the answer. Your reality is a reflection of what you believe to be true. You actually create your own reality based on your individual set of beliefs.
Have you ever taken a step back and asked yourself what you believe to be true about your physical body health or does it just feel like an automatic response based on what you have experienced and observed? Everybody gets sick in the winter; healthy food is expensive, it's normal to get sick when you're older, losing weight is hard.
These are all ideas that have been conditioned and accepted within us as facts. But I guarantee you these ideas are not true for every person in the world. There are people who go through winters without being sick, people living happily and healthy well over a century, and there are people at a healthy weight without sacrificing what they want, so what's the difference?
What you say to yourself on a consistent basis about anything becomes a belief.
Beliefs are formed within us by years of repeating the same thought over until it becomes engrained, becomes a physical pathway in our brain, as well as our default. What most people don't realize is their power in choosing a belief. Every individual has the power to choose to believe something or not – you are the one in control. And when you being to understand the connection between what you believe and what you experience in life, you suddenly start paying more attention to what you belief about health.
A belief is simply a thought you keep thinking.
New beliefs take time to take hold and it happens through conscious awareness and practice, but you can make a powerful decision right now and decide to be the one that chooses your beliefs about health. Start by asking yourself the question: What do I want to be true about my health? Actually make a list. You will be surprised at the invisible power that pulls you forward when you gain clarity on what it is you want to experience. How do you want to feel about your health? Do you want it to feel easy or stressful? You get to choose.
Our physical bodies are one of the most wondrous creations on this whole planet and you have the power to fully nourish or impede the healthy balance through your thoughts. What will you choose?
____________________________
Guest blog by: Ginny Gane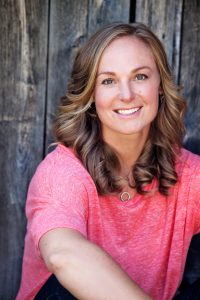 Ginny Gane is a shiny, fun Law of Attraction expert for people who crave more out of life and are ready to realize their full potential. She was raised with the belief anything is possible and we always have a choice.
Being involved in competitive athletics for twenty years allowed her the ideal opportunity to develop and practice the mental strength required for success, which lead to her passion for helping others understand their true potential as creators of their own lives. While backpacking around Australia for a year in 2009, she read Esther and Jerry Hick's Emotions and felt a complete resonance with their teachings and message. From then on, everything could be explained and understood in vibrational terms and the possibilities of potential opened up even more.
Ginny lives her life based on the principles of The Law of Attraction, and inspires you to honour your own values and follow your dreams. Her wish is for individuals to break away from what one is "supposed to do," tap into what one really wants to do, and let it flow easily into one's experience. "I would love everyone to wake up in the morning and feel excited and in love with their life," she says and holds the unwavering belief it can be done! Ginny knows that wherever you are, you can get to where you want to be, and the path can be as easy and as fun as you want.
Through her fun and easy courses, ebooks, and personal coaching, she reminds you of your incredible personal power while making it all feel like having an ice cold beer on a hot day. Ahh. Her rockstar followers and clients have called her "uplifting," "a light," and one woman even said "After a session with Ginny, you'll honestly feel as though you can accomplish anything!" When she's not playing with LOA or co-hosting the popular podcast Manifest It Now, you can find her indulging in sunshiny outdoor adventures, fun fitness exercise and practicing singing…along to the radio.
Find Ginny at
https://www.facebook.com/ginnygane/
Jo-Anne Richardson has almost a decade of experience managing a chiropractic office and educating patients on how chiropractic can allow your body to express optimal health. She is a Registered Holistic Nutritionist and holds a Degree in Communications. She loves to experiment with raw vegan recipes, loves to salsa dance, travel and learn new holistic health information to share tips with everyone who visits the office.