Live Cell Microscopy (LCM) provides an extremely close look at your blood.  Unlike traditional blood tests, an LCM test gives you a more current picture of your overall health and well-being.
Traditional blood tests that medical doctors employ are essentially an 'autopsy' of our blood because of the time lag to actually perform the test from the time it was drawn. This is very different than with a Live Cell Microscopy test, where the blood is still living.  
With living blood, we can see more than what a traditional blood test will reveal.  What's more, the results are immediate so you do not have to wait a week or two to get your results.
Are traditional blood tests still useful?
Each type of blood test offers its own set of advantages. From a medical standpoint, a traditional blood test is essential.  From a holistic standpoint, we are trying to acquire a snapshot of your overall health, a live blood cell test is ideal because it helps you see things differently.  As such, an LCM blood test is not a medical procedure, nor does it offer any sort of diagnosis or prescription.
How is the test performed?
A drop of blood is painlessly extracted from your fingertip and then it is placed on a slide so that it can be viewed under a specialized microscope.  At this stage, since the blood is freshly extracted, it is still very much alive.  The microscope is attached to a screen so you will be able to see your live blood while it is being assessed for any indications of concern. 
What can a Live Blood Cell test reveal?
An LBC blood test gives a clear picture of your general health, including:
• Nutritional deficiencies, including iron, B12, folic acid and essential fatty acids
• Digestive issues like leaky gut syndrome and liver stress
• Oxidative damage due to stress, smoking, alcohol or other poor lifestyle habits
• Immune system balance
• Inflammation
• Digestive health including digestion of fats
• Parasitic infections
• Allergic tendencies
• And much more…
At the end of your test, you will receive a report that contains recommendations to follow in order to improve your health (for instance, nutritional changes or suggested treatment modalities and/or supplements).
Tips for a great session:
1. It's best not to eat any food 3 hours prior to your appointment.
2. It's recommended that you drink lots of water for several days leading up to your appointment.
Live Cell Microscopy can be an essential part of measuring your healing progress
Live blood tests are offered as a series so that you are able to use them to measure your progress during you treatment program. Your first test will provide all the necessary baseline measures needed at the start of a treatment program. Thereafter, each subsequent test is used to measure your progress, these tests are powerful motivators. Most clients continue making positive changes in their lifestyle because they are able to see instant results that are real and meaningful.
_______________________________
Blog by Guest Author: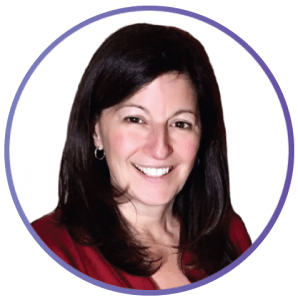 Cassie Landolfi
B.A. Homeopath, DHMHS, Live Blood Cell Microscopist, Nutritionist & Certified Bellicon Instructor
Request your own Live Cell Microscopy Blood Test
If you would like to have your own blood analyzed, you can get in touch during business hours by phone on 905-715-6433 or book online anytime. www.ahealthysolutionforyou.com
All tests are performed by myself, Cassie Landolfi, technician certified for Capillary Punctures, Live Blood Cell Microscopy certified in Phase Contrast, Dark Field and Dry Blood Cell Analysis. Call today to learn more about Cassie's availability.
Cassie Landolfi, is a life-long resident of Bradford, West-Gwillimbury, who is offering a natural approach to helping the community with your health issues and to help you be proactive with your health." I am here to listen to your conditions and whether it's to help you lose weight or regain your energy, I will advise you on a treatment plan individualized just for you." Cassie graduated from The Ontario College of Homeopathic Medicine in downtown Toronto and she is a Certified Live Blood Cell microscopist. She has been a popular educator in spreading wellness with homeopathy and Nutrition over the last several years. Offering everything from rebounding group classes, live blood-cell analysis, nutritional body scans, homeopathy, aromatherapy, and all Canadian Eco-friendly beauty and household products for purchase at very reasonable prices.
Cassie is a certified Bellicon/rebounding trainer, who is also affiliated with Bellicon. It's truly a one of a kind fitness studio where I offer this low-impact, high intensity bouncing classes for ALL ages. This boutique style studio is the only one in the GTA that offers certified Bellicon classes.
This new Health & Wellness Centre is located upstairs at 29 Holland St W. in downtown Bradford. The address is misleading; access to the 2nd floor Wellness Centre is from the rear of the building only where you will find plenty of parking.
Find Cassie Landolfi at: www.ahealthysolutionforyou.com
https://www.facebook.com/AHealthySolutionForYou/
905-715-6443
Email: [email protected]
Jo-Anne Richardson has almost a decade of experience managing a chiropractic office and educating patients on how chiropractic can allow your body to express optimal health. She is a Registered Holistic Nutritionist and holds a Degree in Communications. She loves to experiment with raw vegan recipes, loves to salsa dance, travel and learn new holistic health information to share tips with everyone who visits the office.