Restless Leg Syndrome (RLS) is a condition that affects as much as 10% of adults (1).  In fact,  most are unaware that they even have the condition.  RLS is also referred to as Willis-Ekbom disease.  A nervous system condition that causes an irresistible urge to move your legs.  Typically, RLS symptoms are characterized as an unpleasant feeling inside the legs.  Some even described it as a crawling and creeping sensation on the feet and thighs.
While Restless Leg Syndrome symptoms can be felt throughout the day, most people commonly suffer these symptoms at night.  Especially after going to bed.  Because of this, it can cause difficulty sleeping at night and is now being considered as a sleep disorder.  The condition affects 2% of children (2).  However, research shows that the majority of those with RLS are adults.
Restless Leg Syndrome can have various causes.  For example, underlying medical conditions, iron deficiency, excessive smoking and alcohol.  Also, stress and lack of exercise are among the many factors linked to RLS.
Restless Leg Syndrome Symptoms
Restless Leg Syndrome symptoms can vary from one person to the next depending on the severity of the condition.  As a result, symptoms may include:
An Overwhelming Urge To Move The Legs:   A major symptom of Restless Leg Syndrome is an overwhelming feeling to move your legs.  This commonly occurs when resting or in a sleeping position.  The urge to move your legs is so strong that it causes you to move your legs uncontrollably.  As such, your legs will continue to move until the urge is gone which can last for many minutes.
Sensations After Rest:  These sensations tend to happen when you have been resting for some time.  In most cases after lying down to sleep.  Patients who suffer from RLS describe the sensations as creeping, crawling, aching, itching and tingling.  However there are some who describe sensations like an "electric shock".
Leg Twitching At Night:  RLS is also associated with leg twitching at night.  However, this is not something that is due to a sudden urge or a conscious decision and can occur several times a night.
Insomnia:  People with RLS can suffer from sleep disturbances and therefore may get hardly any sleep at all.  This is primarily due to the urge to move your legs while sleeping.  Not to mention the accompanying sensations and twitching.  Depression and anxiety are also common side effects of lack of sleep and can lead to other serious medical conditions.
Painful Leg Cramps:  Painful leg cramps that are usually experienced on the calf muscles.  Similarly with the majority of RLS symptoms, muscle cramps mostly happen at night or when in a resting position for long periods of time.
RLS Treatment
In short, if you are experiencing any of the above symptoms, you should visit your healthcare practitioner.  Tests and a through medical history can help uncover the underlying problem.  Various treatment methods are available and vary according to the cause and extent of the condition.  Natural remedies that may help relieve symptoms of RLS include:
1. Adopt Healthy Habits
Caffeine, tobacco, and alcohol can trigger any symptoms of RLS.  Thus, avoiding them can provide relief.  Additionally, fatigue is also known to aggravate RLS.  Therefore, you need to keep a healthy regimen.  You can achieve this by maintaining a regular bedtime and wake up time.  Also, regular exercise can help provide relief for RLS patients.  However, it is worth noting that working out within a few hours of going to bed may get in your way of a good night sleep!  Overall, lifestyle changes can have a profound positive affect on your health.  Thus,  alleviating your RLS symptoms and improving your quality of life!
2. Cold And Hot Therapy
Applying a cold or warm compress to the affected area may soothe your nerves.  Also, gently massaging your muscles while taking a warm bath can achieve this effect.
3. Relaxation Methods
Managing your stress levels can ward off the symptoms of RLS.  Therefore including practices like meditation and deep breathing in your everyday routine will help you turn that negative stress into positive energy!  For more information on this, click here to read the Benefits Of Meditation – Does It Really Improve Your Health?
4. Vitamins
Maintaining sufficient levels of magnesium and calcium in your body can improve both muscle and nerve function.  Click here to watch "This One Test Could Save Your Life!" Proper nutrition and taking daily multivitamins can achieve this and help alleviate RLS symptoms.  Low iron levels can also result in RLS.  Therefore it is important to get supplements rich in iron to relieve the symptoms.  Iron is needed by your body's organs to function properly.  Therefore, get proper testing by your healthcare practitioner to determine your iron levels.  For further reading click here for "Calcium without Vitamin K2 is a Heart Breaker" and click here to view "Sleeping problems? This one mineral could be the answer."
5. Quit Smoking
Smoking is associated with Restless Leg Syndrome Treatment.  So, for extra support , click here for The 23 Best Ways to Quit Smoking.
6. Exercise
This doesn't have to be complicated!  Simple exercises such as walking, climbing the stairs, swimming and gentle lifting can all help combat the condition of RLS.  Also, you can even find ways to exercise while at work. Click here to expose 10 Desk Exercises You Should Be Doing Every Day.
7. Avoid Taking Medications For Prolonged Periods Of Time
Medications are chemicals and can increase inflammation in your body.  Exacerbating your symptoms.  Potential side effects of certain medications include symptoms of RLS.  Therefore, discuss with your physician to see if this relates to you.  Also, click here to read The Great Drug Hoax: How Taking Pills May Actually Be Making You Worse.
Conventional Medicine Approach may include:
Opioids
Dopamine agonists
Muscle relaxants
Dopaminergic agents
Painkillers
While these forms of treatment may improve symptoms and sleep, many are not without their serious potential side effects.  Therefore it's important to take that into consideration when discussing a solution with your physician.  Click here to reveal information on the Nervous System – What Conventional Medicine Doesn't Want You To Know!
Today, there are various holistic healthcare providers that may help resolve your RLS including:
Massage Therapy (4)
Holistic Nutrition
Also, there are other natural remedies (including relaxation techniques) such as;
• Yoga (5)
• Deep breathing
• Stretching (6)
• Meditation
You can find a practitioner near you by searching our online directory.
References
1. Montplasir J, Allen RP, Walters A, Ferini-Strambi L, "Restless Legs Syndrome and Period Limb Movements During Sleep," in Kryger M, Roth T, Dement W (ed.), Principles and Practice of Sleep Medicine (5th Edition), St. Louis: Elsevier Saunders, 2011, pages 1026 – 1037.
2. Daniel Picchietti, Richard P. Allen, Arthur S. Walters, Julie E. Davidson, Andrew Myers, Luigi Ferini-Strambi, Pediatrics August 2007, VOLUME 120 / ISSUE 2 Article
Restless Legs Syndrome: Prevalence and Impact in Children and Adolescents—The Peds REST Study
3. Stupar M. Restless legs syndrome in a primary contact setting: A case report. Journal of the Canadian Chiropractic Association. 2008;52(2):81-87.
4. Meg Russell Corrigendum to "Massage therapy and restless legs syndrome" [J Bodywork Movement Ther 11 (2007) 146–150]
Journal of Bodywork and Movement Therapies, Volume 15, Issue 2, April 2011, Pages 253
5. Kim E. Innes, MSPH, PhD, 1,2 Terry Kit Selfe, DC, PhD,1,2 Parul Agarwal, MPH,3 Kimberly Williams, PhD,1 and Kathryn L. Flack, MPH1, J Altern Complement Med. 2013 Jun; 19(6): 527–535.
doi: 10.1089/acm.2012.0330Efficacy of an Eight-Week Yoga Intervention on Symptoms of Restless Legs Syndrome (RLS): A Pilot Study
6. Mansooreh Aliasgharpour,1 Zahra Abbasi,2,* Shadan Pedram Razi,1 and Anoshiravan Kazemnezhad3 Asian J Sports Med. 2016 Jun; 7(2): e31001.
Published online 2016 Jun 11. doi: 10.5812/asjsm.31001
The Effect of Stretching Exercises on Severity of Restless Legs Syndrome in Patients on Hemodialysis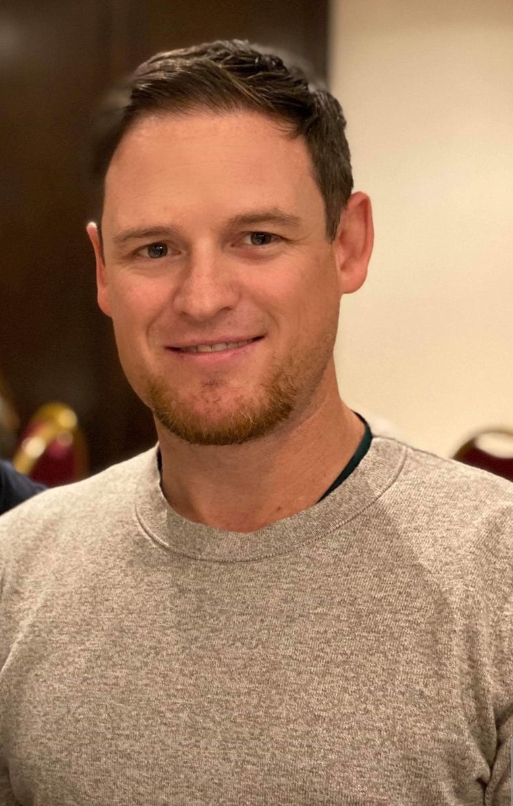 Dr. Casey Sinclair, D.C. is a leading holistic healthcare doctor trained in functional medicine. He has extended his reach around the world by co-founding Family Health Advocacy, a health advocacy group lead by doctors and health professionals providing resources and education on global health matters. He has been fortunate to act as health a consultant to some of the largest companies in North America and as a professional speaker he's had the privilege of speaking to thousands of people. Dr. Casey is an advocate for people suffering with chronic pain and fibromyalgia and has authored a book on the subject.