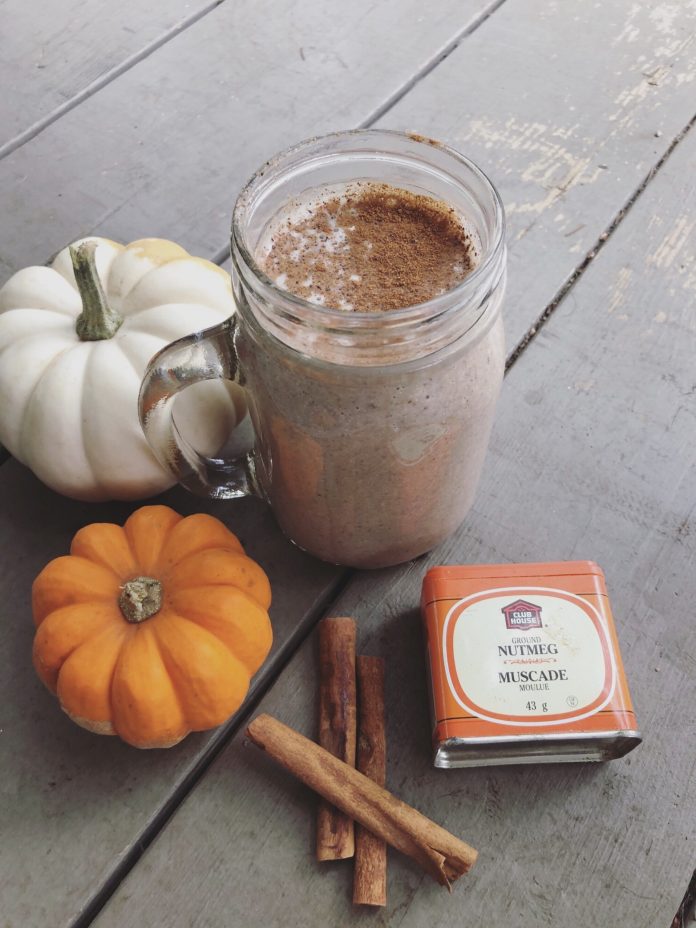 I am always looking for new, healthy and creative recipes! I'm a huge fan of variation and healthy approaches to optimizing health and this weeks smoothie recipe is no exception. It's the perfect way to kick start your health and get you in the Autumn spirit.
Ingredients:
– 1 cup of shredded organic carrots
– 1/2 banana
– 1 date (soaked in hot water first so it softens)
– Cinnamon – Nutmeg – Clove
– 1 cup of organic almond milk
– 1 scoop of vanilla protein powder
– Chia seeds & Hemp hearts
Blend and enjoy!
Looking for more ideas? Try this amazing breakfast smoothie or if you're looking for something to satisfy your sweet tooth without all the guilt then you must try these keto brownies.