The first step taken in the morning can tell you a lot more about the spine than you think. Any degree of stiffness or discomfort that you experience when your feet hit the floor can be indicative of an irregular posture, walking gait or misalignment in the spine.
The feet in a sense, are the window to the spine. When the pain starts in the feet at the foundation, it can, and often time does creep up through the weight bearing joints which then makes it to our low back. It can show up initially as a number of different conditions, such as: 
Ankle, knee or hip pain with walking or standing

Pronation, or an internal rotation of the foot
Supination, or external rotation of the foot 
Metatarsalgia, or pain in the toes 
However, these are just a few of the diagnoses. All in which may be a sign that it's time to take a closer look at what's happening below. 
Did You Know?
"External rotation of the foot during running reduced the loads on the medial compartment of the knee." –Journal of Sports Science & Medicine
Click here to read, "Acute Effects of Foot Rotation in Healthy Adults during Running on Knee Moments and Lateral-Medial Shear Force".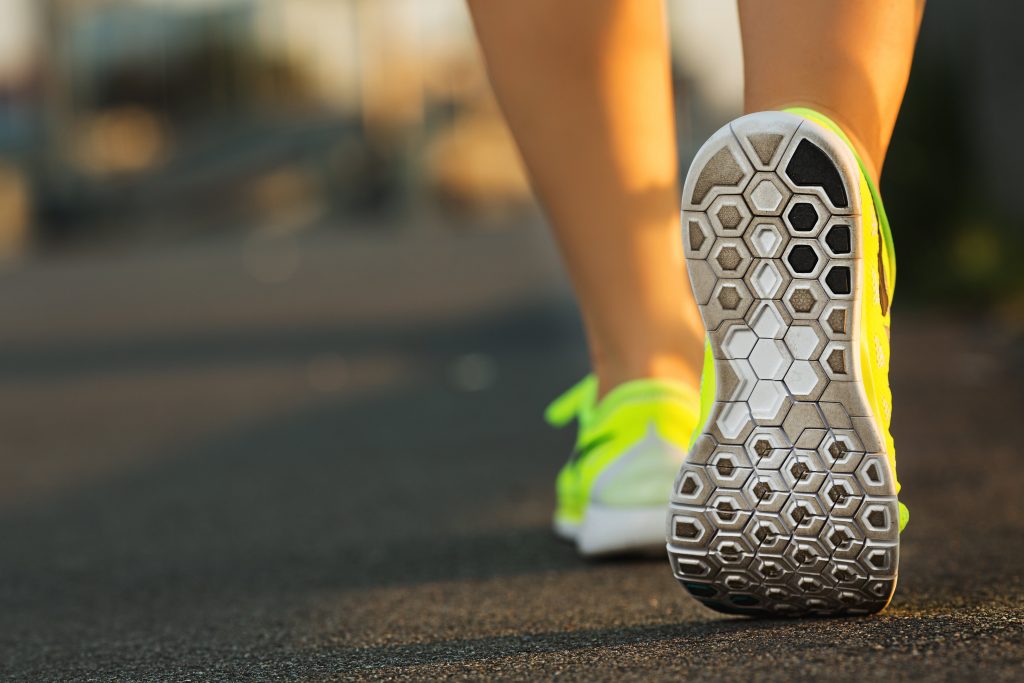 So How Do You Know? 
If you're not already experiencing the clear signs of low back or foot pain, try this simple test. The next time you're putting on your shoes, take a second to turn them over and look at the soles. What do you see? Where are they worn out?  "What are the bottoms of your shoes telling you?".
Well, if your shoes are worn mostly in the middle of the heel and under the 1st and 2nd toe, you're part of the minority that has a correct and NEUTRAL gait. These two spots indicate that you're going through the motions of heel strike and toe off appropriately. 
If your shoes are worn mostly in the middle of the heel to the inside of your heel and primarily under the big toe, you are part of the 90% of the population that PRONATES (to some degree!). In simpler terms, this means that your feet and more noticeably your ankles lean inwards when you walk or stand. 
If your shoes are worn under the outside edge of the heel and near your pinky toe, you are part of the 3-7% of the population the SUPINATES– this is way more rare! Simply put, your feet and your ankles, lean outwards when you walk or stand. 
Click here to read, "How To Choose The Right Running Shoes – Part 1"and "How To Choose The Right Running Shoes – Part 2".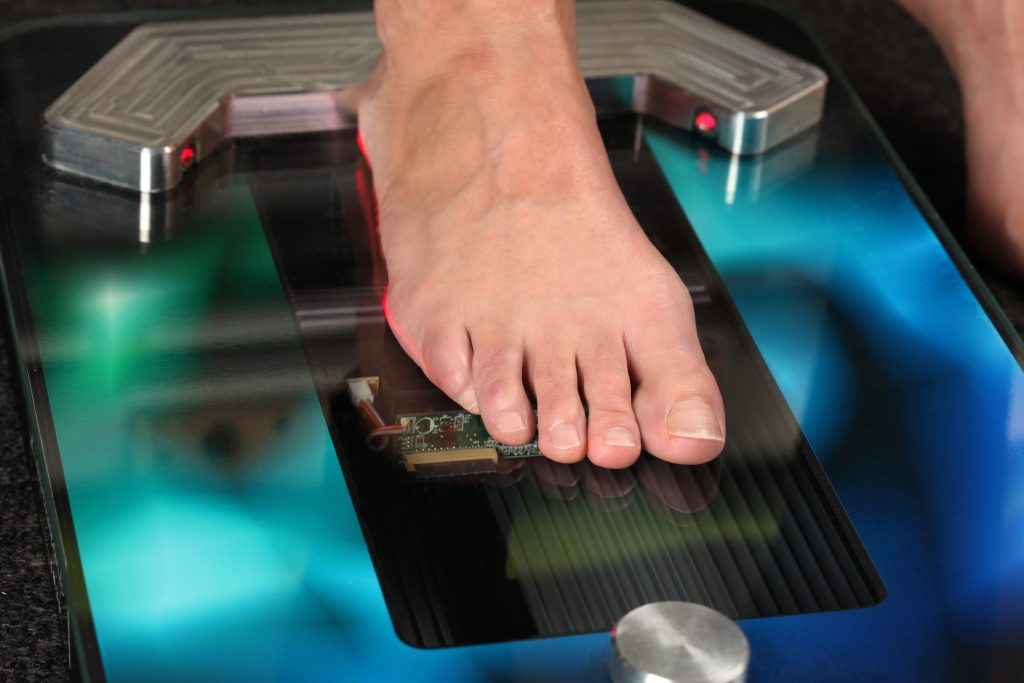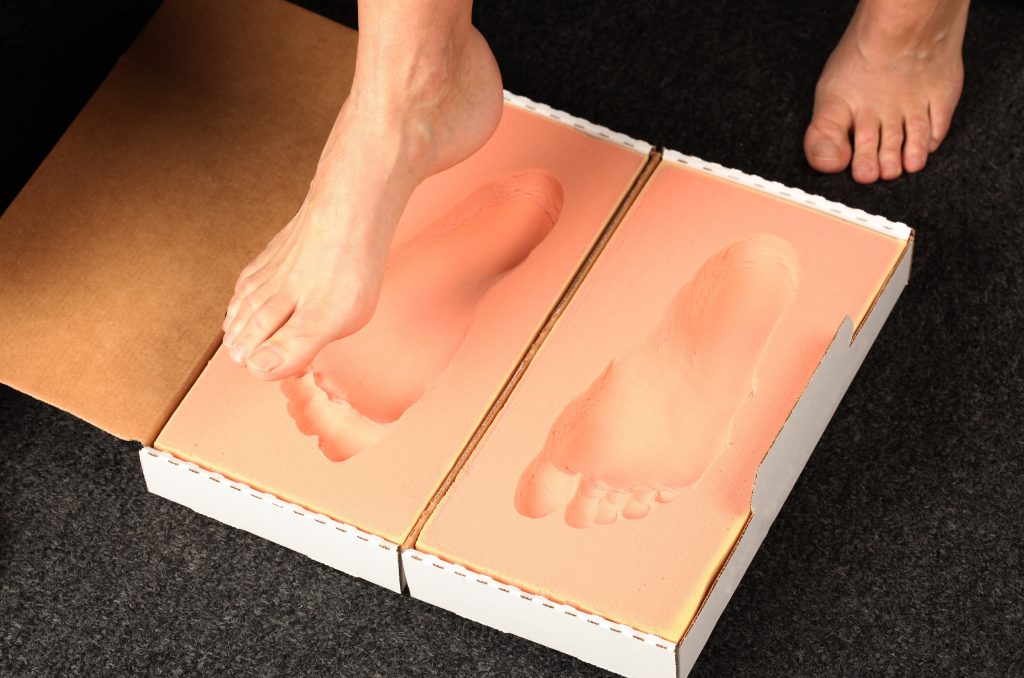 So What Should You Do? 
Alleviating foot discomfort and associated stress to the low back is all about giving the feet the support they need. That's where CUSTOM ORTHOTICS come into play! Custom orthotics are inserts that are created to cater to the needs of YOUR feet. Unlike store solutions, (ie. Dr. Scholl's gel inserts) custom orthotics are made from a more rigid material that is based off the shape of your foot (literally a scan or foam cast of your foot is used!) to reshape and incorporate support where you need it.
Modifications can be made to address every part of the foot and the pain associated. Pressure can be taken off the heels. The arch can be reshaped. They can also cushion the toes amongst many other changes. But most importantly, with the right support, you are able to keep your feet, ankles, knees hips and low back in the RIGHT anatomical position. 
How Do I Get The Right Orthotics?
Orthotics can be prescribed and fabricated by a number of physicians, including your chiropractor. BUT be weary! Even custom orthotics can be made incorrectly. Here are some tips to optimize your orthotics and their wear: 
Don't Rock The Boat – A neutral rearfoot post should be included at the back of your orthotic to keep it from moving from side to side in your shoe. This also allows for a more comfortable wear in the shoe. 
Let Your Orthotics Do The Heeling – Your heels deserve to be noticed too. A "hole in heel" feature will take pressure off your heels. 
Level Them Out – If your doctor finds a leg length discrepancy, you can have a heel lift added to your orthotic to compensate for the difference in height on that side. It's a great idea to keep you equal and to ensure a proper gait. 
You Can Mix It Up – You don't have to restrict your orthotic to only one pair of shoes. It's recommended you do wear them in your most used shoes. For example your gym or work shoe. However you can move them around. Ask your doctor about a sulcus length orthotic that is shorter. This makes it easier to more around. 
A Western University alumni, and recent graduate of the Chiropractic program at D'Youville College, Dr. Jackie now serves the Mississauga area she has always considered home. She's passionate about the life changes chiropractic care offers by just the touch of a hand and is dedicated to finding all patients an alternative to medicine.