Ever get overwhelmed when walking into an athletics store?  You stare at the long wall of colorful shoes and wonder how to choose running shoes that will be perfect for you?
Depending on the store, you may be welcomed by anyone from the student, whose knowledge of shoes is which are the nicest looking or a runner's store that employs individuals with some basic understanding of foot mechanics.
I'm going to teach you how to choose running shoes best suited for you by following these simple tests.  You will be required to do a little homework on your feet first.
What Type Of Foot Arch Do You Have?
People generally have either a low arch (flat foot), a normal arch or a high arch.  The easiest way to test to see what type of foot you have is to stand and have a friend or family member stick three fingers under the inside of the foot.  If they can fit their fingers up to the second joint line, then you likely have a normal arch.  If they can only fit the tips of the fingers underneath, then you probably have flat feet or a collapsed arch.
Do You Over/Under-Pronate When You Walk Or Run?
Next, you need to determine if you over-pronate.  Before you determine that, you must know what pronation is.  Pronation is the rolling of the foot from heel to toe through the foot strike.  If you have a tendency to roll the foot excessively inwards when walking due to a flat foot, then you are an overpronator.
Under-pronation (or supination) is when you roll too much on the outside of the foot.  A normal foot strike occurs when you strike your heel slightly on the outside, and the pressure evenly moves up to the ball of your foot.  Too much deviation one way adds further stress to your foot.
Keep in mind some pronation is normal when you walk or run.  If you have difficulty with figuring this part out consider contacting a Kinesiologist, Chiropractor, or Physiotherapist for assistance.  Click here to search our directory to find a health professional near you.
When shopping for new shoes, bring a pair of old running shoes with you.  The wear pattern on your old shoes could provide clues on the type of runner you are.  For example, if your shoe has excessive wear on the insides of the heel and forefoot, it could be a sign of over-pronation.  Same thing goes if the wear is predominantly on the outside of the shoe which may indicate supination.  Click here to learn more about Pronation, Overpronation, and Supination in Walking and Running.
Determine The Appropriate Shoe Category
This seems obvious but you'd be surprised how many people I've seen wearing the wrong shoe for the activity they are engaged in.  For example, you should never pick a cross-training shoe as a runner.  These shoes are built to prevent excessive side-to-side motions and are more appropriate for gym workouts or for individuals engaging in balance activities who require more contact with the ground.
In the running category you will generally see three sub-categories of shoes:
Road-running
Trail-running
Cross-training
Pick the appropriate category for you.
Now that you have some preliminary information, it's time to go shopping!  Normally, I recommend going to the national chain stores only if you really know what you want and have a good understanding of how running shoes are built.  I have noticed that it's hit or miss with knowledgeable staff at these types of stores as most are trained to get you the right size and not much more.
In my experience I have found that going to a store that exclusively deals with running shoes and apparel is a better option for a novice.  The staff tend to know a bit more than your average athletic store in shopping malls.  Some even have health professionals operating their practices in-store which is convenient.
This was part 1 of how to choose running shoes for yourself.  Part 2 will provide you with simple tests to perform on the shoe itself when you are in the store.  As stated earlier any sports chiro, physio or kin can help determine the best shoe for you.  My patients have access to a list of the best running shoes for specific foot and gait types chosen by the medical team of our custom orthotics company every year.  All you have to do is ask!
Stay tuned for part 2.
Further Reading
People rarely acknowledge how important their feet are to their everyday life….that is until they experience foot pain!  Think about it…you use your feet to pivot, turn, step, walk, run and to keep you balanced.  But when you experience foot pain, these seemingly simple functions can become quite challenging.  Click here to learn more about The Most Common Cause Of Foot Pain and what you can do to prevent it.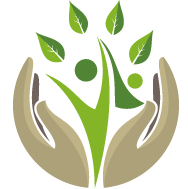 Dr. Nenos has been a Hamiltonian since 1990. He completed his undergraduate education at the University of Western Ontario and earned a Bachelor of Health Science degree with Honors. It was in his first year of university that he learned of a profession called Chiropractic. At the time, Dr. Nenos was considering pursuing medicine. Shortly after speaking with many prominent chiropractors and eventually becoming a patient himself, he realized that there was more to this profession than just neck or back pain.
After deciding to pursue Chiropractic he attended the only English speaking school in Canada, the Canadian Memorial Chiropractic College (CMCC) in Toronto Ontario. He was actively involved at the college which ultimately earned him the Raymond Moss Award. While attending CMCC he was also honoured to receive a grant from the Canadian Institute of Health Research to conduct research in the field of anatomy. He graduated with a Doctor of Chiropractic Degree in 2008 and shortly after began practicing as an examination doctor in one of the busiest Chiropractic Clinics in the Golden Horseshoe Area. Shortly after Dr. Nenos followed his heart and decided to open Tree of Life Chiropractic in his hometown of Hamilton.
Dr. Nenos is actively engaged in the community. He served as Canadian Director of the Assyrian Medical Society for a period of time, a humanitarian organization dedicated to serving children, families, and their communities stricken by the war and famine in the Middle East. The organization's leadership is based on accountability, transparency and honesty which is a reflection of his practice. He is also a runner and triathlete and competes mainly in half marathon distances (21.1 Km). Today, Tree of Life Chiropractic is blessed to serve patients from Hamilton and surrounding areas. He is also the health expert on the local TV show Hamilton Life and can be seen on Cable 14 producing content for his own health show. He is passionate about topics of health relating to the spine and nervous system, nutrition, mind, and exercise.
"My passion is helping people transform their lives by adopting a healthy lifestyle."
~ Dr. Nenos Damerchie