Here we will discuss the first of five most common gut dysfunctions that people often face when it comes to the health of their gi tract; digestion and absorption. The full list which I will go into depth with in future articles includes:
Digestion and absorption
Intestinal permeability
Gut microbiota and dysbiosis
Inflammation and immunity
The nervous system
The amount of energy that we harvest from the food we eat is largely determined by the bugs in our gut. It's important to note that the bugs rely on fibre. Therefore without fibre they will starve. Thus, a diversity of food is needed in order to keep our microbiome healthy in your gi tract. In other words, the wider the variety of foods we eat, the more strains of bacteria we will find in our gut.
Unfortunately, when the gut is not working optimally, a wide array of symptoms can occur. These symptoms include:
Gas, cramping and bloating
Constipation or diarrhea
Fatigue
Inflammation
Nausea
Headaches
Food Cravings
Depression or poor mood
Frequent infections
Vitamin deficiencies
Insomnia
So, let's get started and dive into the first issue affecting the health of our gi tract.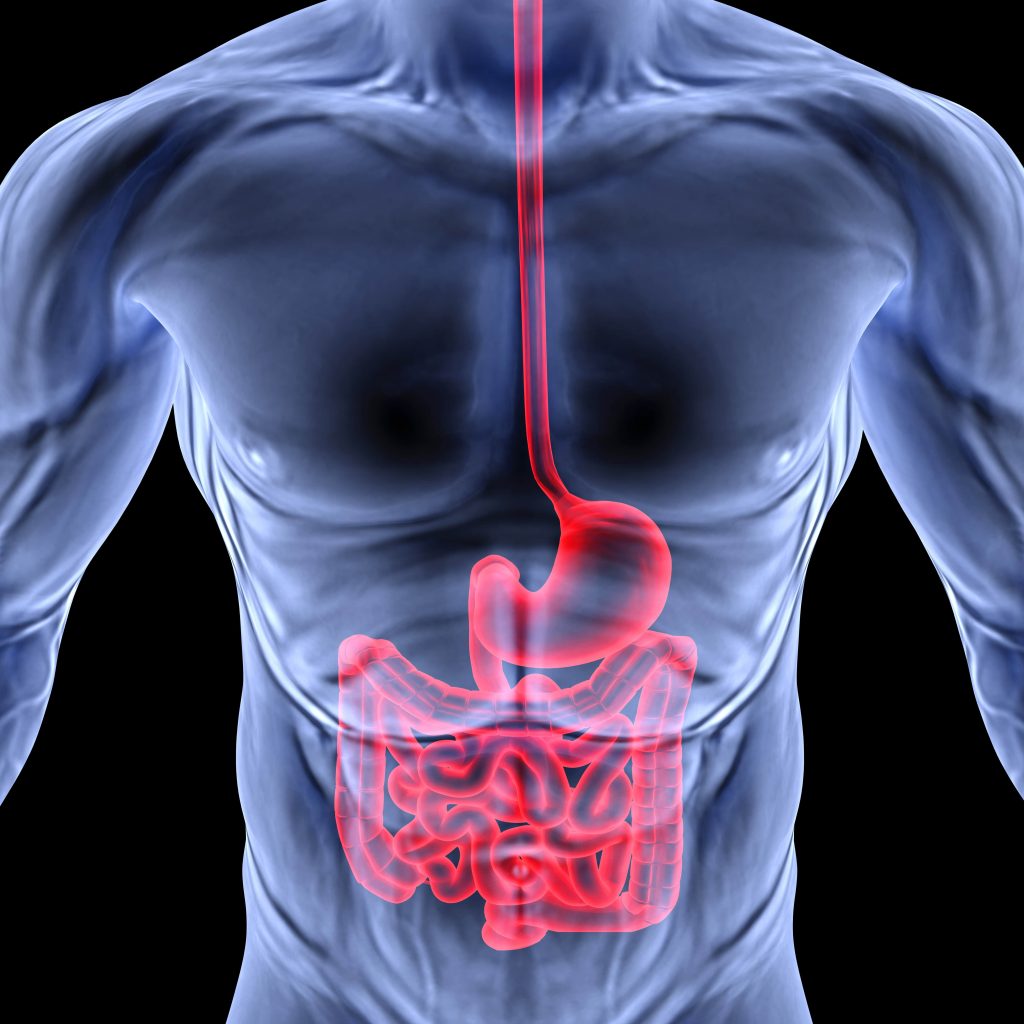 1. DIGESTION AND ABSORPTION
First, on a mechanical level improper breakdown of food can happen through:
Mastication (chewing)
Lack of bile, enzymes and acids
This may be a cause of malabsorption and poor nutrient assimilation. So, as insignificant as this step may sound;
"Chewing your food properly actually plays a vital role in easing the rest of the digestive process."
Therefore, it is important to avoid eating when in a rush or stressed.  Take time and chew methodically to ensure proper breakdown of food can occur in your gi tract.
Next, adequate levels of stomach acid and enzymes are required for optimal food breakdown. The stomach needs to be acidic to break down protein. Therefore, an optimal pH of 1.5-3 is needed in order to do it's work and activate pepsin (among other enzymes).
If our stomachs aren't sufficiently acidic, we can't digest protein properly. As such, we won't be able to access many of the minerals in our food and properly trigger vitally important functions during later stages of the digestive process.
The Role Of HCL
The secretion of hydrochloric acid (HCL) is an absolutely essential part of the digestive puzzle. Furthermore, this highly acidic environment is our body's first line of defense against foodborne pathogens.
As hard as it is to believe with the heavy promotion of antacids and acid-blockers, most people with heartburn often have low acidity (hypo-chlorhydric), not too much acidity (hyper-chlorhydric).
Bottom line, if you have any kind of digestive dysfunction, the level of HCL needs to be addressed or you won't get anywhere with your gut healing.
Signs You Have Low Stomach Acid (And What That Means) with Dr. Lori Arnold
Signs And Symptoms Of Hypochlorhydria
Bloating or belching right after a meal
Sense of fullness after eating
Feeling like food sits in the stomach
Itching around the rectum
Weak, peeling or cracked fingernails
Acne
Undigested food in stool
Dilated blood vessels in face (rosacea)
Iron deficiency
Chronic intestinal infections
Food allergies or sensitivities
If some of these symptoms sound familiar, there is a good chance that you are not producing optimal levels of stomach acids.
Causes Of Hypochlorhydria
Stress
Poor diet
Consuming too little calories
Usage of PPI medication (proton pump inhibitors)
H2 blockers (also called H2 antagonists)
Antacids used for acid reflux and ulcers
H. Pylori bacterial infection
Antacids have also been shown to inhibit the absorption of many essential nutrients. This can include:
Intrinsic factor (which is a glycoprotein produced by the stomach cells) is necessary for the absorption of vitamin B12. However, the body can develop antibodies to the intrinsic factor which can lead to the diagnosis of pernicious anemia. So be sure to follow up with a health care practitioner if you are concerned.
Hypochlorhydria Consequences
B12 deficiencies
Dysbiosis (lack of good gut bacteria)
Chronic Candida Infections
Mineral deficiencies (like calcium, zinc, manganese)
Small Intestinal bacterial overgrowth (SIBO)
Increased risk for asthma, celiac disease, diabetes, eczema, gallbladder disease, osteoporosis, psoriasis, rheumatoid arthritis and thyroid dysregulation
Do You Have Acid Reflux or GERD?
Gastroesophageal Reflux Disease (GERD)
GERD is a digestive disorder that affects the lower esophageal sphincter (LES). The ring of muscle between the esophagus and stomach, creating a reflux of stomach acids into the esophagus. Also causing a burning sensation.
Did you Know?
20% of adults in the U.S. experience symptoms of heartburn weekly. 60% of the population experience it annually.
Although, it is quite common during pregnancy, in most cases it is related to dietary choices. In fact, studies also show that obesity plays a role in the onset of its symptoms. Therefore, in most cases, GERD can be relieved through diet and lifestyle changes.
Relief Tips For GERD
Avoid wine, chocolate, citrus fruits, tomatoes and peppermint. Also avoid onion, garlic, high fat meals and carbonations.
Eating smaller portions.
Quit smoking.
Elevate your head in bed.
Sleeping on left side (this can prevent stomach content being pushed into the esophagus).
Not eating 3 hours prior to bed.
Follow a low carb diet.
Supplement with GABA, melatonin and licorice root extract. Also try aloe vera, slippery elm, and zinc-l-carnosine.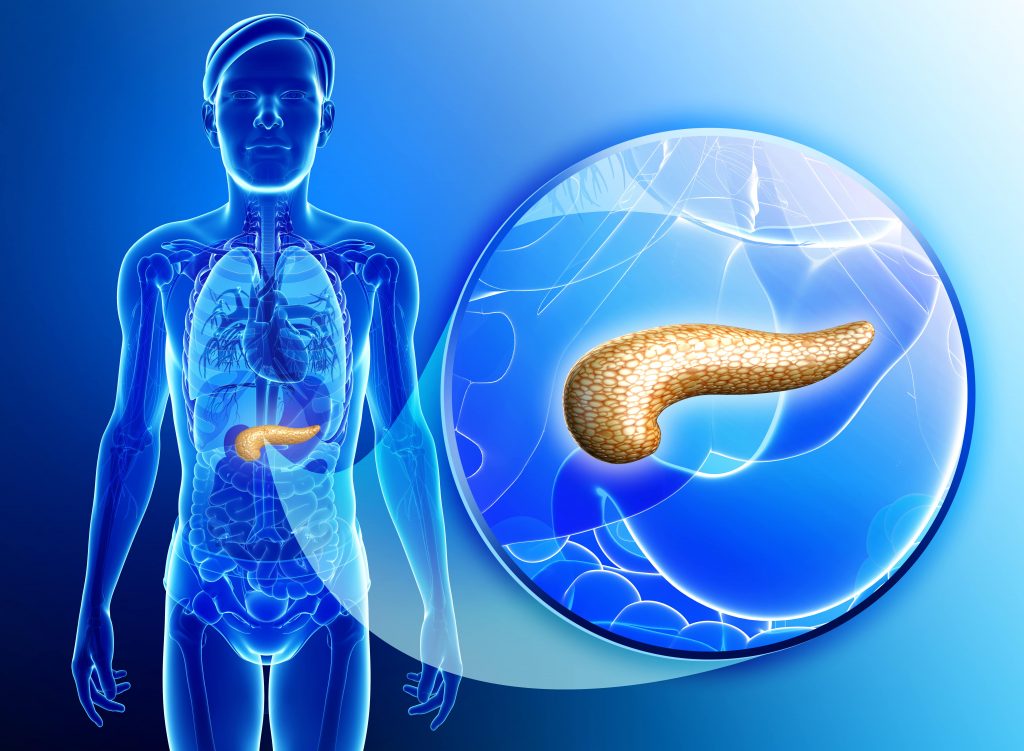 Pancreatic Enzyme Deficiency
The pancreas is most commonly known for its role in blood sugar regulation through its secretion of insulin. But the pancreas also secretes specific enzymes to break down fats, protein and carbohydrates which included:
LIPASE – Lipase works with bile from the liver to break down fat molecules so they can be absorbed and used by the body.
PROTEASE – Proteases break down proteins. They help keep the intestine free of parasites such as bacteria, yeast and protozoa.
AMYLASE – Amylase breaks down carbohydrates (starch) into sugars which are more easily absorbed by the body. This enzyme is also found in saliva.
Causes For Enzyme Deficiencies
Stress
Toxicity
Nutritional insufficiency
Damaged gut microvilli
Free radical oxidation
PH imbalance
This can result in:
Indigestion/fullness 2-4 hours after meal
Bloating or flatulence 2-4 hours after meal
Undigested food in the stool
Fatty stool
Glucose intolerance
Malnutrition and vitamin deficiencies
Slow transit time (no your bus is not late, it means the time it takes for your food to go from entrance to exit)
Diarrhea
Fatigue
Increased risk for chronic pancreatitis, cystic fibrosis, diabetes, celiac disease and gastric ulcers. Also, autoimmune conditions, Crohn's disease, anemia, bone loss and even neurological problems
Today, there are several natural alternatives that stimulate enzyme functions. Therefore, do your research when looking to restore proper enzyme levels before resorting to medication.
Effective Digestive Spices And Herbs Aids
Ginger
Cumin
Fennel
Ajowan
Piperine
Also, if you decide to take a natural supplement, look for ones that have lipase, protease and amylase. Vegetarian formulas are now available for you gi tract.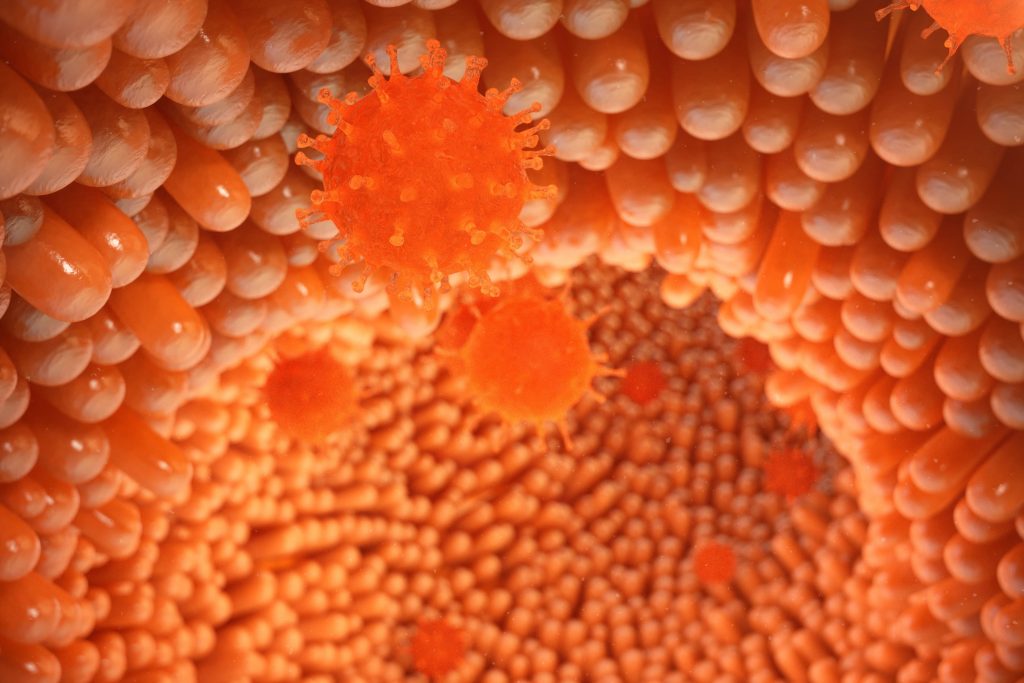 Bile Acids And Salts In Your GI Tract
Bile is a fluid produced by the liver and concentrated in the gallbladder. It serves to digest lipids in food and increases the absorption of fats and fat- soluble vitamins. Bile salts are made up of sodium salts of different acids manufactured in the liver. These are derived from cholesterol.
Therefore, in order to understand what scientists mean when they refer to bile salts, it is necessary to know a little chemistry.
An Explanation Of Acids, Bases And PH
I know, you thought you were done with biochemistry! But bare with me. When a base encounter an acid, a neutralizing reaction occurs. This reaction produces water and a chemical salt. It is this reaction that produced bile salts in the liver.
When bile salts are secreted into the lumen of the intestine, fecal bacteria and probiotics metabolize:
Primary bile acids
Cholic acid (CA)
Chenodeoxycholic acid (CDCA)
Into secondary bile acids:
Deoxycholic acid (DCA)
Lithocholic (LCA)
Fiber plays an important role in getting rid of harmful toxins, cholesterol and fat as it forms a tight bond with the bile in the intestine. Soluble fibers cannot be absorbed by the intestinal wall, nor can the bile attach to it.
This fiber-bound bile ultimately leaves the body in a bowel movement with its load of toxins, cholesterol and fat in tow. Those who had their gallbladder removed can face bile salt insufficiency. Thus, may benefit from taking a bile salt supplement or a digestive enzyme supplement containing bile salts.
Signs And Symptoms Of Bile Salt Insufficiency
Sour or bitter metallic taste in the mouth, especially in the morning.
Incomplete digestion and absorption of fats.
Chronic diarrhea, which can be caused by obstruction (stones), liver toxicity, gallbladder disease and cholecystokinin (CCK) deficiency. Also, bacterial overgrowth and certain medications can cause this result.
Major risk factors for the development of gallstones are broken down into the 4-F's:
Fair
Female
Fat
Fertile
Foods And Supplements That Stimulate Bile Production
Radishes
Dandelion
Bitter greens
Artichoke
Taurine supplement
Limonene
What's Coming Up!
Make sure to stay tuned for my next article on Intestinal permeability. AKA 'leaky gut' syndrome.
Did you know leaky gut can manifest as many different ailments? This makes the diagnosis a challenge for health care practitioners. As such, many doctors don't seek the root cause of illness but simply treat the symptoms. Learn why you need to take a different approach and what you need to do when searching for a solution.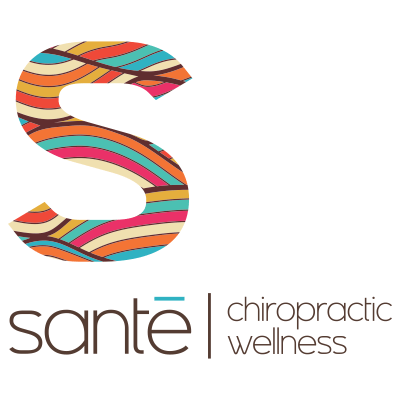 Dr. Nathalie Beauchamp, B.Sc,. D.C.
Dr. Nathalie Beauchamp, B.Sc., D.C. is an Ottawa based chiropractor, a former professional natural figure/bodybuilder, a wellness consultant, lecturer and TV personality. She is the co-author of the published book—Wellness On The Go: Take the Plunge- It's Your Life! and the author of the upcoming book Hack You Health Habits, scheduled to be released in the summer of 2017. She is the owner of Santé Chiropractic and Wellness Centre and the founder of the annual Ottawa Wellness Expo a community based event that gathers over two thousand people in Ottawa each year. Dr. Nathalie's mission is to lead, educate and empower people to be the healthiest and best versions of themselves.