Last week I was craving a good and crunchy carrot cake (I love when they have nuts). At the same time I had a few ingredients in my fridge that I had to use before they expire. So I improvised and created this healthy carrot cake recipe with cinnamon and walnuts.
This delicious cake will not only bring you joy with the flavor but it will also improve your health!  It's ingredients are rich in antioxidants, fiber, Omega-3s and beta carotene. All in which are important to maintain good health. So it's ok, you can now "have your cake and eat it too".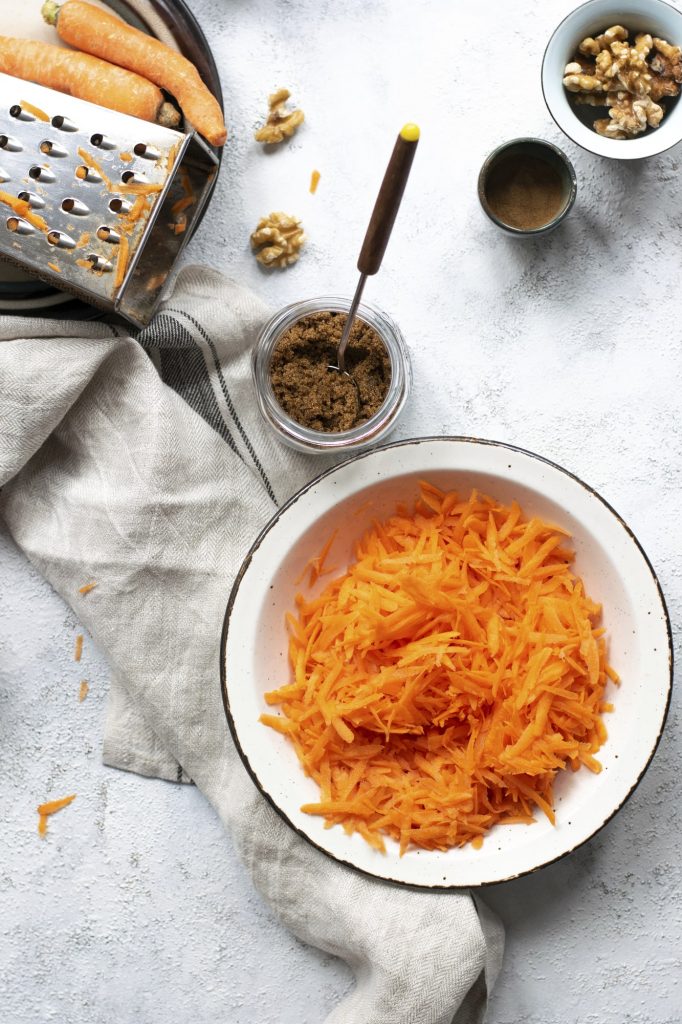 Ingredients For 1 Loaf Pan
Click here to read, "Do I Always Need To Buy Organic?"
Directions
Preheat the  oven to 400F and line a loaf pan with parchment paper (or grease very well)
In a mixing bowl, stir together all the dry ingredients (flour, coconut sugar, baking soda, baking powder, 1 handful of walnuts and 1 handful of cacao nibs).
In a separate bowl, whisk together the eggs, yogurt, hazelnut puree, milk and vanilla extract. Next, add the carrots and stir until combined.
Mix the wet ingredients with your dry ingredients and stir until well combined but do not overmix. Then add the remaining walnuts and cacao nibs.
Pour the mixture into the prepared pan and smooth down evenly.
Bake 35 minutes or until a toothpick inserted into the cake comes out clean.
Let it cool and ENJOY!
Claudia Candeias is a certified Holistic Health Coach working with individuals online and in person as well. She practices a holistic approach to health and wellness, which means that she looks at how all areas of your life are connected; from nutrition to physical activity, sleep, stress, and more. She supports and helps people reaching their goals to find Health, Happiness and Harmony in their life.