A quick "fitness class" Google search will yield numerous spin, barre, kickboxing, Pilates, and so many more offerings for you to choose between. The number of exercise classes to choose from though can be overwhelming to navigate. And when you are paying per class, you find yourself wondering if the workout is worth the cost. The other dilemma we run into is time. With our busy schedules, many of us don't have the time to set aside an hour each day for regular physical activity.
What has grown in popularity is a high-intensity interval workout (aka HIIT training) because it offers the same health benefits as other types of exercise but in a shorter amount of time – sometimes even as short as 15-20 minutes! It's easy to find a HIIT class to try for yourself. You can Google different HIIT workouts or find clips on YouTube or various fitness services like Fit 5-40-5. Below we take a deeper dive into what this training is and its benefits.
What is HIIT Training?
HIIT's name describes exactly what you can expect: high-intensity, interval training. These workouts consist of any form of exercise where you push yourself to endure a short burst of intense activity, followed by a brief period of rest or a lower-intensity activity. You'll then repeat that sequence a few times. Each burst can vary in length (typically less than 45 seconds long) so you can play around with what makes sense for you and your body.
What are the the benefits versus conventional cardio exercise
Unlike some other exercises, HIIT can decrease body fat more steadily. That's because with this workout you are burning more calories in half the time. After you complete your workout, your body's repair cycle goes into hyperdrive due to the intensity, so you stay burning fat and calories up to 24 hours after you finish! HIIT also ensures that the weight that you are losing comes from where your body is storing fats, so you aren't losing any of your muscle mass.
Promotes a healthy heart:
HIIT training pushes us outside of our comfort zones and usual resting heart rates. When we work out like this, we are pushing ourselves into an anaerobic zone (when it feels like our heart is beating out of our chest) which is producing extreme results. Some studies have shown that after 8 weeks of HIIT training, some people can bicycle twice as long as they could before they started, while at the same pace!
We all know that exercise gives us endorphins and endorphins make us happier, but HIIT training is particularly helpful with this. Studies have shown HIIT can not only reduce depression but can also help those with psychiatric conditions. That's because those individuals typically have a lower motivation to embrace an active lifestyle and they feel that exercise is too time-consuming. One study that looked at this at a psychiatric daycare facility showed an improvement in mental health scores related to reducing levels of depression and social avoidance.
Increases your metabolism:
In addition to the other health benefits, HIIT can also improve metabolic health like blood pressure, blood sugar levels, and cholesterol. HIIT stimulates your HGH (human growth hormone) by up to 450% during the 24 hours after you finish, and it slows down the aging process!
You can fit HIIT into a lunch break or start, or end, your day with it. You'll also see your progress fast. You'll see more in just 15 minutes of interval training 3 times a week than if you were on a treadmill for an hour. You'll still receive the great benefits of heart and lung health, metabolic health, increased oxygen supply to your muscles, and improved exercise tolerance just with 10-20 minutes sessions 3 times a week – that's all you need!
Examples of HIIT Training
You can do HIIT training anywhere. Nothing will stop you or hold you back when all you need is some open space. Whether you're at home, the gym, or even in your yard – you can get a quick HIIT workout in, wherever your heart desires. Below are some examples of how you can think about structuring your HIIT workout.
Tabata is the most common style of HIIT. All it involves is 20 seconds of work followed by 10 seconds of rest. You then repeat that sequence 8-20 times total and you're done!
Most HIIT workouts often only require body weight and you'll commonly perform exercises like high knees, fast feet, burpees, squats, sit-ups, and anything plyometric like jumping lunges or jumping jacks. Since the whole point is to get your heart rate up fast some equipment (like dumbbells) can make your HIIT workout less effective because you aren't pushing your heart to the max!
If you have equipment accessible, that's fine to use! And, you may prefer to use a treadmill, rowing machine, spin bike, or even a rope for your intervals. You can increase the resistance for the high-intensity portions and then reduce it again for the rest period (or walk).
There are many different formats out there, but a sample HIIT workout may look like this for 25 minutes total:
5-minute warm-up
5-minute HIIT circuit (high-intensity exercise for 15 seconds, then rest* for 10 seconds, high-intensity exercise for 15 seconds, then rest for 20 seconds, high-intensity exercise for 15 seconds, and then rest for 30 seconds, high-intensity exercise for 15 seconds and then rest for 40 seconds, high-intensity exercise for 15 seconds, and then rest for 50 seconds)
Repeat that 5-minute HIIT circuit 3 times
5-minute cooldown
*For each rest, you can either stop altogether or switch to a gentler exercise like walking, cycling, or stretching. 
We all know exercise is good for us. HIIT allows for all of us to not have an excuse to not fit exercise into our daily lives. It offers benefits so many other workouts can't deliver or offer, and the quick spurts will keep you from being bored! You'll see the benefits in a matter of weeks and since it's short, you'll feel like you got a whole workout in half the time!
[Sources:]
https://www.medicalnewstoday.com/articles/327474
https://www.shape.com/fitness/workouts/apple-fitness-new-workouts-pregnancy-older-adults-beginners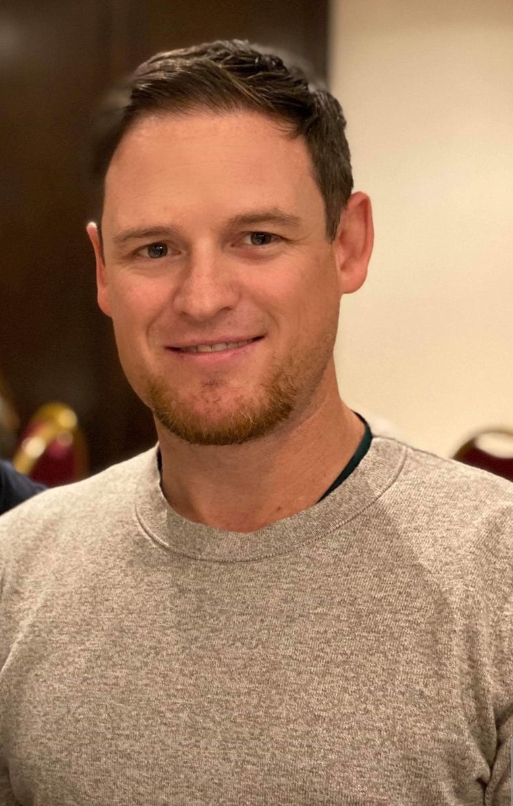 Dr. Casey Sinclair, D.C. is a leading holistic healthcare doctor trained in functional medicine. He has extended his reach around the world by co-founding Family Health Advocacy, a health advocacy group lead by doctors and health professionals providing resources and education on global health matters. He has been fortunate to act as health a consultant to some of the largest companies in North America and as a professional speaker he's had the privilege of speaking to thousands of people. Dr. Casey is an advocate for people suffering with chronic pain and fibromyalgia and has authored a book on the subject.