Many people around the country enjoy the smell of fresh pine on a summer day, but did you know you can taste that sensation as well? Pine needle tea is a delicious treat to enjoy in the morning or during the day and provides many health benefits to its drinkers.
The needles the tea is infused with are the primary source of these benefits, such as antioxidants and vitamin A and C. There are many other benefits to be gained from drinking pine needle tea daily, here's a brief guide.

Fight Respiratory Infections
Pine needle tea was often used by indigenous cultures for treating respiratory problems. The Encyclopedia of American Indian Contributions to the World records how the Native Americans used white pine for its expectorant and decongestant qualities.
The Power of Antioxidants
Drinking a cup or two of pine needle tea per day will help fuel your body with antioxidants, which are highly important for the functioning of your body and blood. Pine needles possesses a slew of antioxidants, in the form of vitamin A and vitamin C, as well as a host of flavonoids.
The vitamins you consume while drinking the tea, in addition to micronutrients known as "phytonutrients" help guard your skin from excess damage by free radicals. Protection from free radicals can help you prevent illnesses such as heart disease, diabetes, and Alzheimer's. There are a host of supplements and artificial sources of antioxidants, but natural sources are more beneficial.
Keep Your Heart Healthy
Pine needle tea doesn't just bolster and protect your blood. The nutrients and antioxidants found within the tea can also help your heart function in a similar manner to your blood. Pine needle tea helps bolster your blood because it provides a boost to the metabolism of lipids. Researchers have tested this function of the tea in several different ways and have consistently found it to be highly beneficial for this purpose.
In addition to quickening of metabolism, pine needle tea reduces inflammation in the body, which helps balance the flora of the gut. This gut rebalancing has many beneficial properties, but one of the primary uses is the lowering of bad cholesterol, while raising the good type. Clinical trials need still be conducted, but the initial research is promising.
Refuel More Efficiently
Because of the many antioxidants found in pine needle tea, the drink can help you refuel while exercising, so that you're ready for another round or beginning a cycle of rest. The Journal of Nutrition exercise and Biochemistry found that rats who were fed pine needle power lowered their cholesterol significantly.
The antioxidants within the tea helped the rats perform better in their exercises and recover quickly when faced with a second bout of activity. In addition, the tea also helped prevent cell death, which is important for both recovery time and intensity. The only caveat is that the pine needle powder most likely had a higher concentration of antioxidants than would be found in most tea.
Vitamins Galore
Pine needle tea holds a plethora of vitamins and minerals in addition to the antioxidant properties. The two most common vitamins found within the tea are vitamin A and vitamin C, which will help you see at night in addition to providing your skin with many benefits. Vitamin C will help you build collagen and protect your skin tissue, in addition to boosting your immune system in a natural and organic way.
These vitamins are important, but many Americans aren't consuming enough of them on a daily basis. Adding pine needle tea to your diet and daily routine can help keep your skin healthy and young year-round.
Help Clear Your Mind
Finally, one of the most sought-after yet undervalued properties of pine needle tea is the ability to clear your mind and help keep your body in clarity. The sweet aroma and peaceful aura of pine needle tea can help your body relax and open up your senses, allowing your mind to relax and your senses to become slightly improved. Many priests and monks from different regions of the world have drank pine needle tea over the centuries because of the boost it provides to clarity.
Making the Tea
It's entirely possible to make your own pine needle tea, though the process is not quick. There are many concerns to take into account and steps to follow. First, you should cut off the ends and roll the needles you've bought. This step releases the oil and keeps the needles dry and nutritious. You should keep the needles you've prepared in a cup of hot water for about fifteen minutes before straining. Once strained, you can mix and enjoy at your leisure.
Caution
It may be tempting to collect your pine needles from random trees around your neighborhood or city, but you should resist the temptation. Many of the needles found within nature will be unsafe to eat and drink because they've not been specially prepared or treated. If you wish to make pine needle tea yourself, you should buy needles which are already bagged, for your safety and convenience.
Side Effects
There are a wide variety of pine trees. Some of these are potentially toxic or harmful when used for food. If you are foraging for pine needles, it is advisable to do so with an expert. According to the USDA Agricultural Research Service, the needles of ponderosa pine cause abortion when grazed by cattle. With very little research available, most of the side effects of pine-needle tea are also anecdotal. Some of these are: [14]
Irritation in the throat and mouth
Inflamed patches on the skin
Vomiting
Nausea
Dizziness
Headaches
Diarrhea
For pregnant women: The USDA cautioned against the ingestion of ponderosa pine needles. Given the toxicity of some pine species, it is best to avoid drinking this tea if you are pregnant. [15] [16]
Allergy: You should also be aware of any potential allergies to pine trees. Pine oil that is released when brewing the tea, can have inflammatory effects on the skin and stomach, resulting in stomach upset in some people. Given these possible side-effects, it is recommended that you only try about half a cup in the beginning.
SOURCES USED:
https://www.researchgate.net/publication/6355045_Antioxidant_Antimutagenic_and_Antitumor_Effects_of_Pine_Needles_Pinus_densiflora
https://www.google.co.in/books/edition/Encyclopedia_of_American_Indian_Contribu/QIFTVWJH3doC?hl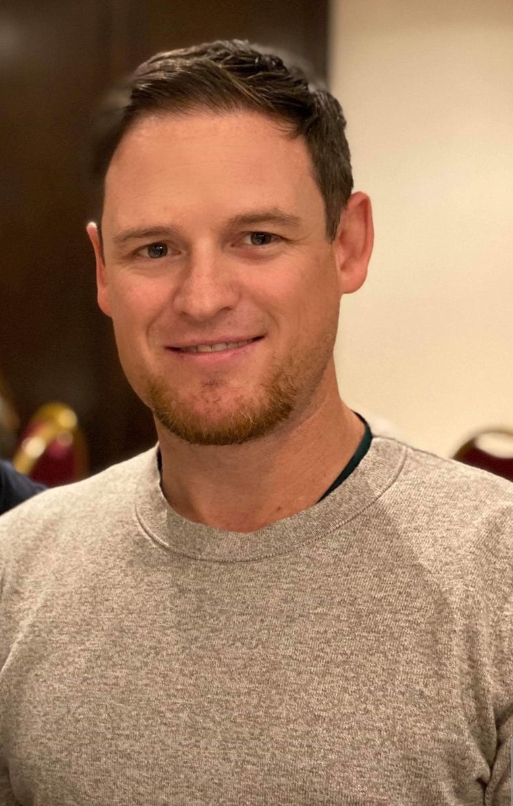 Dr. Casey Sinclair, D.C. is a leading holistic healthcare doctor trained in functional medicine. He has extended his reach around the world by co-founding Family Health Advocacy, a health advocacy group lead by doctors and health professionals providing resources and education on global health matters. He has been fortunate to act as health a consultant to some of the largest companies in North America and as a professional speaker he's had the privilege of speaking to thousands of people. Dr. Casey is an advocate for people suffering with chronic pain and fibromyalgia and has authored a book on the subject.