[mpc_icon_column preset="mpc_preset_10″ layout="style_3″ alignment="left" margin_divider="true" margin_css="margin-bottom:15px;" title_font_preset="mpc_preset_18″ title_font_color="#444444″ title_font_size="24″ title_font_line_height="1.4″ title_font_transform="uppercase" title_font_align="center" title="Fact Checking Review Process" title_margin_divider="true" title_margin_css="margin-left:7px;" content_font_preset="mpc_preset_1″ content_font_color="#6b6b6b" content_font_size="19″ content_font_line_height="1.5″ content_font_align="center" content_margin_divider="true" content_margin_css="margin-bottom:0px;margin-left:7px;" mpc_icon__disable="true" mpc_icon__icon="etl etl-hotairballoon" mpc_icon__icon_color="#f7f7f7″ mpc_icon__icon_size="24″ mpc_icon__background_color="#2a7571″ mpc_icon__border_css="border-radius:999px;" mpc_icon__padding_css="padding:10px;" mpc_icon__margin_divider="true" mpc_icon__margin_css="margin-top:-6px;margin-bottom:20px;" mpc_icon__hover_icon_color="#ffffff" mpc_icon__mpc_tooltip__border_divider="true" mpc_icon__mpc_tooltip__padding_divider="true" mpc_divider__disable="true" mpc_divider__width="10″ mpc_divider__align="left" mpc_divider__content_padding_divider="true" mpc_divider__content_padding_css="padding-top:0px;padding-right:0px;padding-bottom:0px;padding-left:0px;" mpc_divider__lines_color="#dddddd" mpc_divider__padding_divider="true" mpc_divider__padding_css="padding-top:3px;padding-bottom:3px;"]The Family Health Advocacy team is committed to delivering content that adheres to the highest standards for content accuracy and reference. Articles with the "Fact Checked" stamp will adhere these standards and will be reviewed using guidelines from the American Medical Writers Association (AMWA) and all the reviews conducted are subject to the AMWA code of conduct https://www.amwa.org/page/Code_of_Ethics in line with the medical industry's best practices in health communication.
Our medical review team will ensure the following criteria is met:
1. Is it original writing? Does the article contain significant portions of plagiarized materials?
2. Are the main concepts well and clearly defined?
3. Are the articles central tenets backed by adequate evidence?
4. Are there any gaps or inconsistencies?
5. Is the writing clear and easy to understand?
6. Does it advance knowledge?[/mpc_icon_column]
[/mpc_modal]
The opioid crisis is responsible for approximately 115 deaths a DAY in America alone. These are very frightening statistics! Therefore let's discuss a safer solution, natural pain relief in the form of turmeric.
Fibromyalgia is believed to be a chronic disorder. It's known to cause widespread tenderness and pain throughout the body. The condition is believed to be inflammatory and autoimmune; affecting the muscular and nervous system.
At this time, there is no conclusive laboratory test to confirm the diagnosis. The pain can be caused by over-stimulation of nerve cells. Increased levels of anxiety which is associated with fibromyalgia; will signal chemical stimulation from the brain. In time, the muscles become oversensitive to these signals.
In addition to pain and tenderness, fibromyalgia can cause:
Fatigue

Morning stiffness

Numbness

Headaches

Depression

Anxiety
These symptoms may limit one's ability to perform daily activities. This in turn can affect their quality of life. While the causes of this condition aren't clear, it is believed that stress, trauma, and genetics may contribute to the development of fibromyalgia.
Many people have turned to anti-depressants and pain relievers with the hope of easing their fatigue and pain, and relaxing their muscles. However, today let's look at a natural approach that can help people with fibromyalgia.  Let's talk about Turmeric!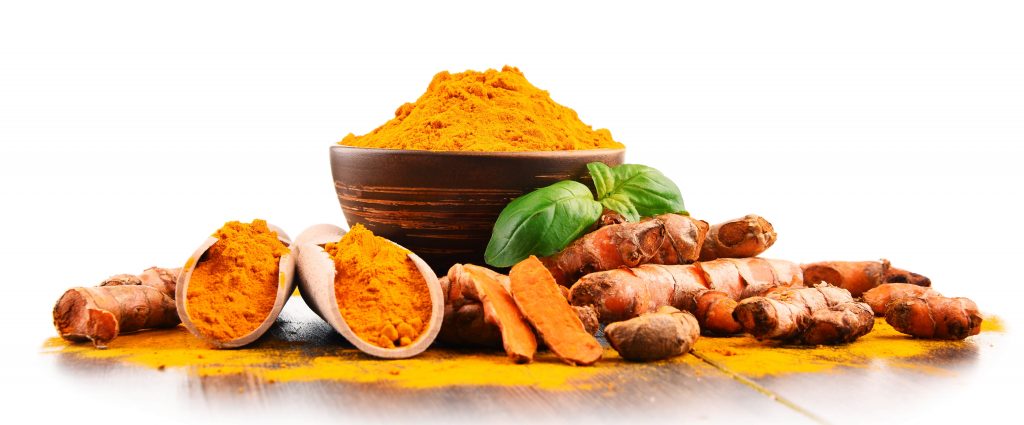 What Is Turmeric?
Turmeric is a yellow spice that is found in curry-spice blends. It is closely related to ginger and is primarily found in cuisines such as:
Furthermore, turmeric has long been used in the practice of Ayurvedic medicine.
The health benefits of turmeric have been well documented. Much of it is due to its main compound and key active ingredient, curcumin. Curcumin has proven to possess anti-inflammatory, antimicrobial and neuroprotective healing properties.
So, here are some of the advantages of using turmeric for patients who have fibromyalgia.
1. Natural Pain Relief
Fibromyalgia sufferers can experience severe pain in their muscles. In fact for some, it can affect their muscle function. Therefore, in many instances, people turn to a variety of medications which are harmful in the long run. (1)(2)(3)
For example, over-the-counter pain medications can cause toxicity in the liver. (4) Therefore, a safer alternative to pain medications is turmeric for natural pain relief.
Turmeric is believed to have a strong analgesic effect on the body. This is due to the presence of curcumin; a compound that is known to help relieve pain. (5)  It is also believed to be more effective than other antioxidants when it comes to relieving pain.
Fibromyalgia pain occurs as a result of neural stimulation, which isn't easy to treat. Activation of BDNF increases pain signals throughout the body. Thus, increasing pain sensitivity in the muscles. Research indicates that curcumin is successful in alleviating neuropathic pain. (6)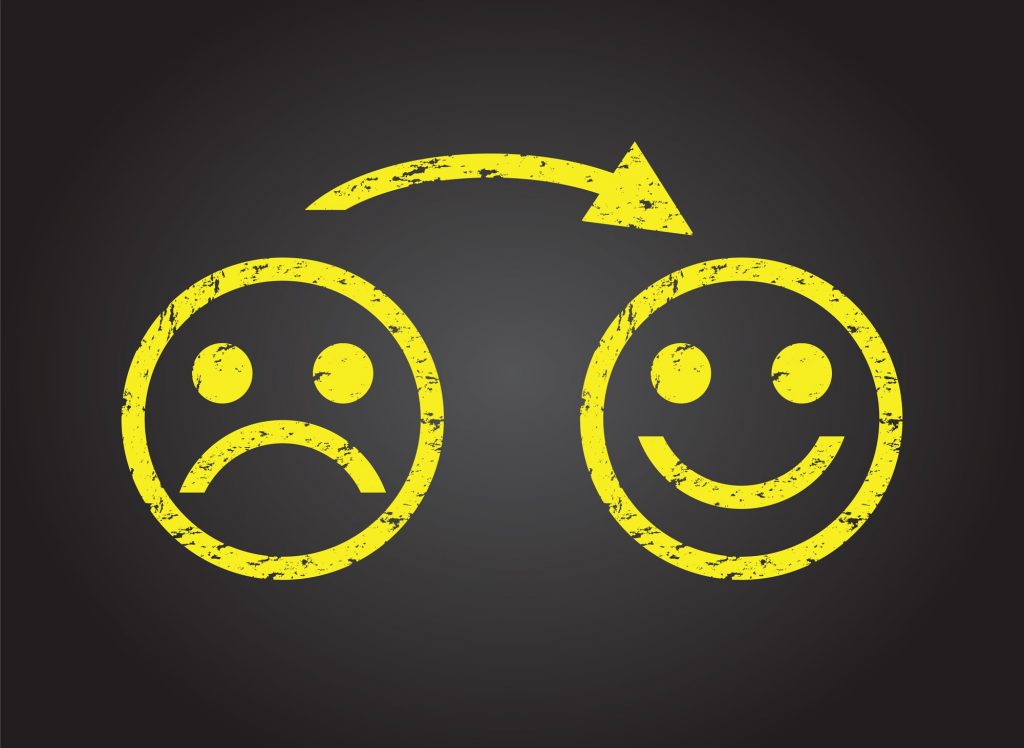 2. Turmeric Is An Excellent Anti-depressant
Depression and anxiety are some of the common symptoms of Fibromyalgia. In many cases, anti-depressants are prescribed. However, many people do not have the desired response to them. Another concern is that they pose a health risk.  This has led to a growing number of people looking for a natural alternative in turmeric.
Turmeric is considered one of the safest and efficient ways to help depression-related illness. Additionally, it's believed to relieve depression arising from neurological disturbances. The presence of monoamine oxidase in the brain is responsible for most neurological disorders. Turmeric shows anti-depressant effects that inhibit the function of this protein in the brain. (7)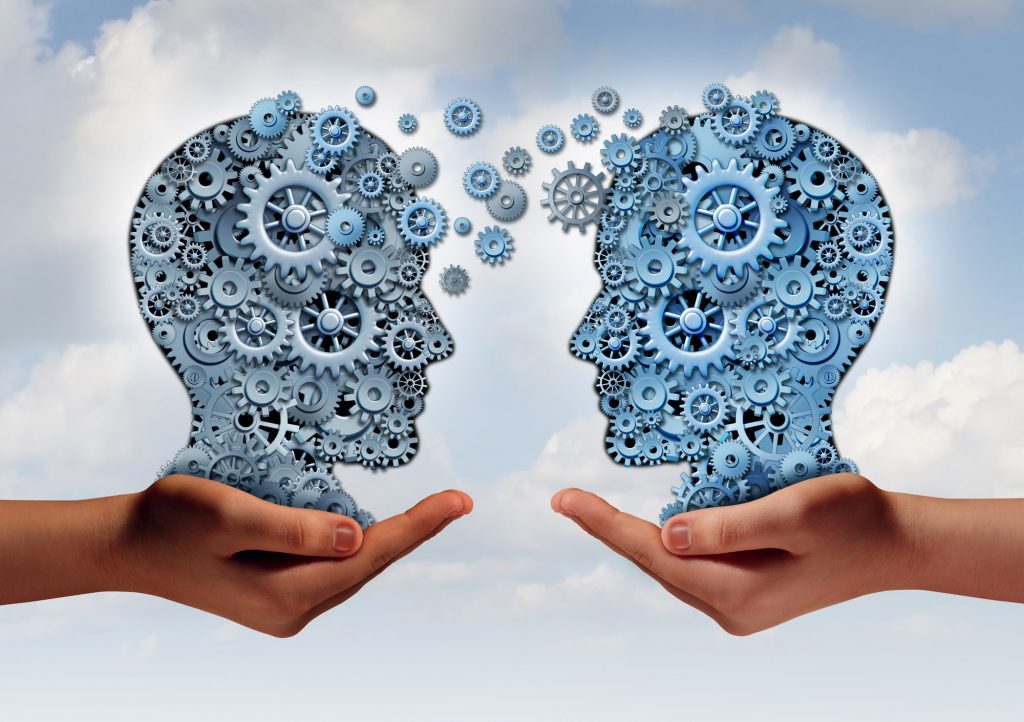 3. Helps In Improving Memory And Cognitive Functions
Patients who have Fibromyalgia often experience "fibro frog" (8), decreased concentration, cognitive function, and poor memory. The active ingredient in turmeric is neuroprotective; thus it's believed to enhance memory and cognitive abilities. It can also improve brain function by restoring or reversing impaired cognition. (9)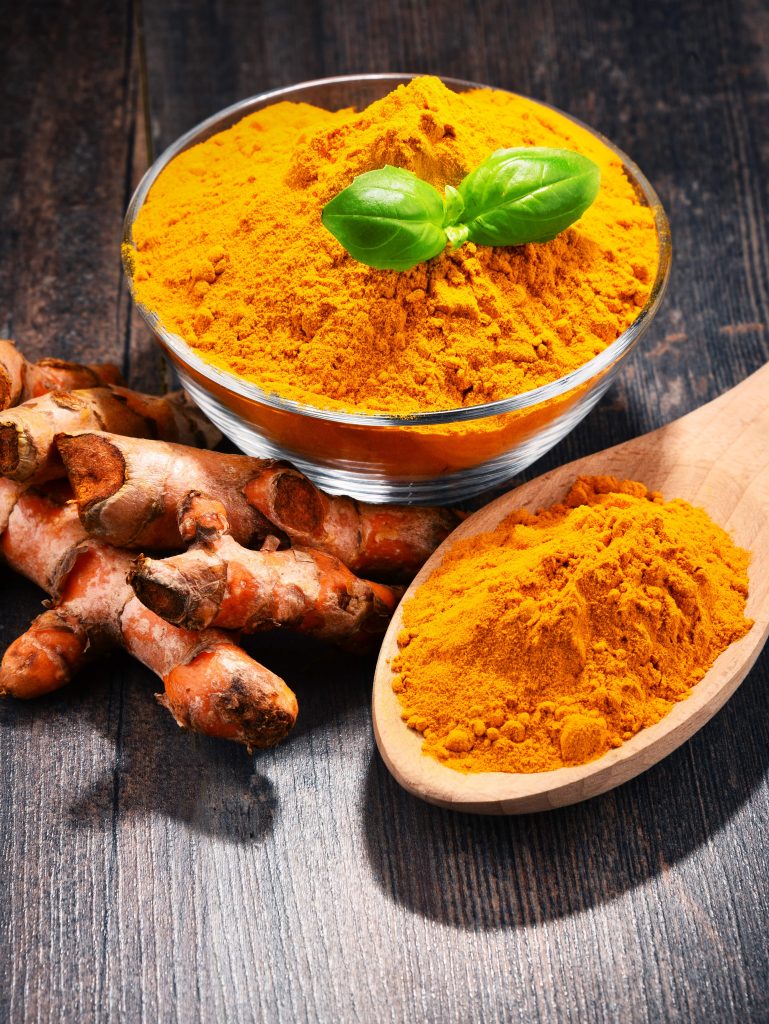 4. Use Turmeric For Inflammation
While the exact cause of fibromyalgia is not known.  It's believed that there is an inflammatory and neuropathic pain component leading to neuro-inflammation. (10)  Research indicates the use of turmeric for inflammation which has been shown to be beneficial in eliminating pain in patients who have fibromyalgia. (11)(12)
For further reading, click here to read, Natural Health Relief For Fibromyalgia Sufferers Also, click here to learn more about The Amazing Health Benefits of Cooking with Turmeric.
You're one step closer.
References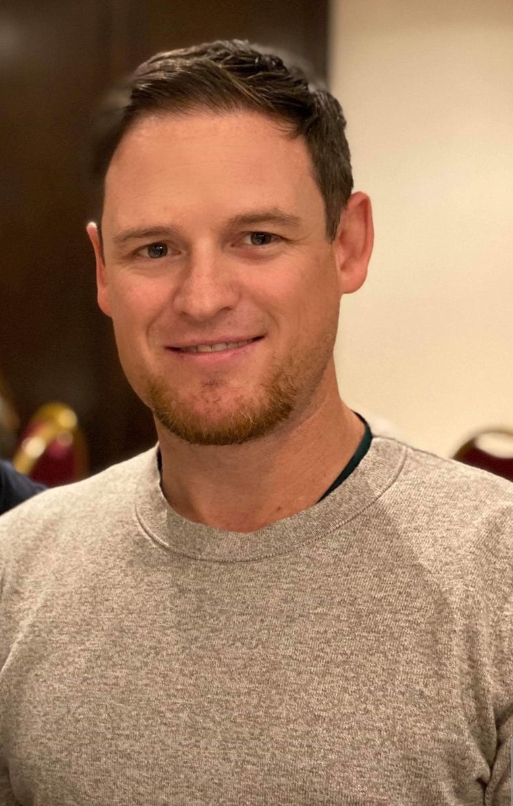 Dr. Casey Sinclair, D.C. is a leading holistic healthcare doctor trained in functional medicine. He has extended his reach around the world by co-founding Family Health Advocacy, a health advocacy group lead by doctors and health professionals providing resources and education on global health matters. He has been fortunate to act as health a consultant to some of the largest companies in North America and as a professional speaker he's had the privilege of speaking to thousands of people. Dr. Casey is an advocate for people suffering with chronic pain and fibromyalgia and has authored a book on the subject.