These festive, soft gingerbread cookies are a sure fire way to fill your home with holiday cheer with just the aroma alone.  After all, who can resist the taste of gingerbread during the holidays?
Did You Know?
Ginger belongs to the same family as turmeric and has many medicinal benefits which includes;
Soothing the digestive system
Ingredients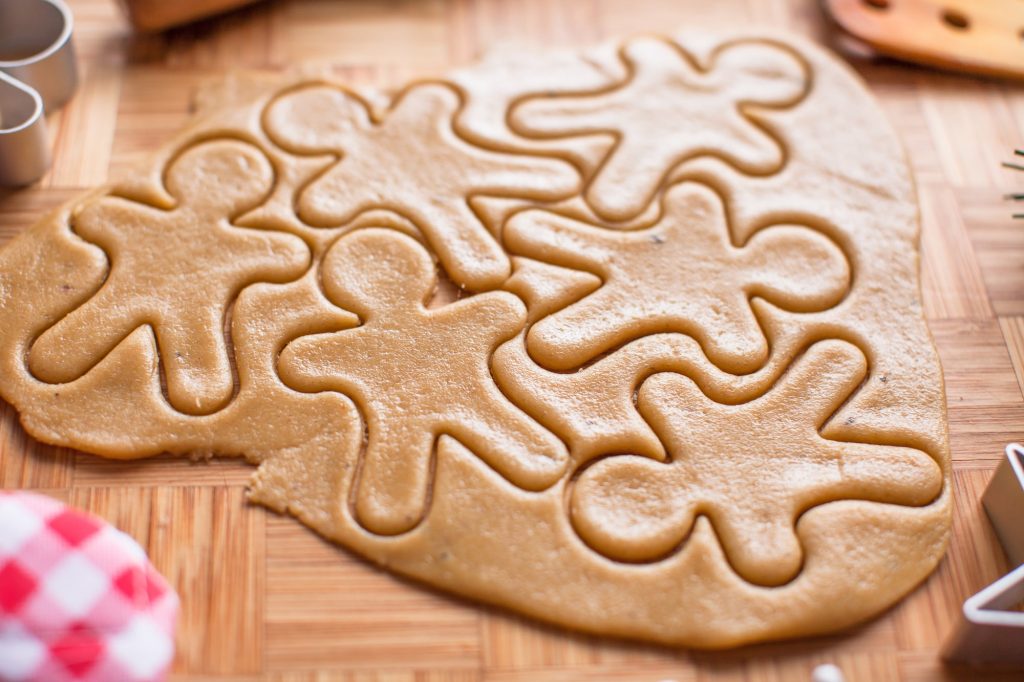 Instructions For Soft Gingerbread Cookies
Preheat oven to 380°F.
In a medium mixing bowl, combine the flour and the spice blend.
Next add the maple syrup and the melted coconut oil stirring just until incorporated.
Transfer the dough to the center of a large sheet of plastic wrap, and shape into a 1"-tall rectangle.
Leaving the cookie dough between the sheets of plastic wrap, roll it out until ⅛" thick. Lightly flour your cookie cutter, and press it into the dough, making sure each shape lies as close to its neighbors as possible to minimize unused dough.
Peel the unused dough away from the shapes, and place them onto the prepared baking sheets. Re-roll the unused dough, and repeat.
Place baking sheets in the oven, one on the middle rack and one on the upper. Bake for 8-9 minutes.
Place the baking sheets on cooling racks to cool *NOTE the cookies will further crisp as they cool.
ENJOY!!
**If you prefer your cookies crisp, bake for an additional 3-4 minutes (for a total bake time of 11 minutes)
Claudia Candeias is a certified Holistic Health Coach working with individuals online and in person as well. She practices a holistic approach to health and wellness, which means that she looks at how all areas of your life are connected; from nutrition to physical activity, sleep, stress, and more. She supports and helps people reaching their goals to find Health, Happiness and Harmony in their life.