Today, the health industry is exploring every nook and cranny of the natural world to find products that work for everyone. Many of these are seemingly benign but actually possess incredible amounts of nutrients and other active ingredients which aid the immune and other systems. One of the most effective of these natural treatments is chamomile.
Chamomile is great because it includes several great oils like bisabolol oxides, biabolol, and matricin, as well as apigenin, which is a great anti-inflammatory and anti-fungal. Chamomile is often used both externally and internally; the most popular ingestion method is oral, as chamomile tea has a pleasant flavor. It can also be used in a tincture form for many topical creams as well.
Chamomile is High in Antioxidants
Antioxidants are extremely important because they aid in preventing cell damage. Free radicals from pollution and bad dietary habits can wreak havoc on many of the bodies' systems, including the immune system, but chamomile helps fight off these free radicals and keeps your body in check.
Antioxidants like terpenoids are preserved well in alcohol and essential oils, such as chamomile. In addition, it possesses quercetin, apigenin, and patuletin, which can provide a litany of health benefits for your body, such as improved immune function and reduced inflammation.
Counter Stress and Depression
Chamomile helps to promote relaxation, which can often counter stress and anxiety. When people feel more relaxed and less prone to mounting stress, they often feel less anxious and depressed. It is one of the most popular ingredients used for aromatherapy because of the many benefits and boosts it gives your emotional wellbeing.
In fact, chamomile can also provide relief to other stress-related maladies, such as headaches and insomnia. Vapors travel directly to the brain during aromatherapy and can greatly aid the body and mind quickly.
Chamomile can Soothe Your Digestion
In addition to providing great benefits to the mind, it can also soothe the body. Digestive issues such as indigestion, diarrhea, and bloating can be soothed with a frequent ingestion or inhalation of chamomile.
Children and other young people can also be safety given chamomile if they're having colic or digestive discomfort as well. If you have children who are susceptible to frequent stomachaches and nausea, you can try providing them with a dose to soothe them. Chamomile soothes stomachs because of anodyne compounds with antispasmodic properties.
Provide Pain Relief
Many in the health industry refer to chamomile as herbal aspirin because of the effective and rapid pain relief it can provide to the body. Many home remedies for pain include chamomile because it's simple to use and can be added to most remedies to enhance flavor and reinforce the pain relief properties of the remedy.
You can use it on its own or choose to mix it in with other ingredients depending on your type and severity of pain. Chamomile is a great remedy if you have irritated skin, a swollen face, or a toothache, in addition to other forms of persistent pain. Those with back pain or arthritis also use chamomile often because of its anti-inflammatory properties.
Chamomile can Help Aid Congestion
If you're often congested, you should consider taking a healthy dose of chamomile every two to three days. It can help clear your congestion and keep your sinuses in check, which means winters and summers won't be as unbearable.
The sinuses can easily flare up and keep you in immense pain, but chamomile will help relax your sinuses and keep your congestion to a minimum. It is often a natural ingredient in nasal sprays for this very purpose, as it prevents a rapid and severe build-up of mucus in those who ingest it. Drinking the tea can also ease the pain and severity of a cold because of the soothing vapors.
Benefits Your Skin
Many people around the globe suffer from irritated and itchy skin. There are many skin remedies offered by the beauty industry, but if you want something that's effective while being affordable and natural, you should try chamomile. It can help swollen, red, itchy, or irritated skin safely and naturally.
It is often used as a soothing remedy to many types of burns, bruises, canker sores, and wounds. Even if your skin is fine, you can still use chamomile to erase fine lines and wrinkles. This works so effectively because of the many antioxidants found within it, which have been shown to reduce skin irritation and redness.
Chamomile for Oral Health
Having oral pain, such as an achy tooth or another form of pain in the mouth, can be incredibly irritating and frustrating. Simply gurgling chamomile can help with this oral pain, as many of the natural vitamins and minerals can soothe an achy mouth.
You can also ingest it to help with infection and other factors of an achy mouth. If you don't want to gargle it straight, you can also mix it with essential oil and water to help ease the taste and pain.
Keeps Your Heart Healthy
Finally, chamomile can be used to keep your heart healthy and ticking longer and stronger. The many flavonoids found within are great for heart health because they help prevent heart disease.
Other Benefits
It can also be used to soothe hemorrhoids, eye infections, and menstrual cramps.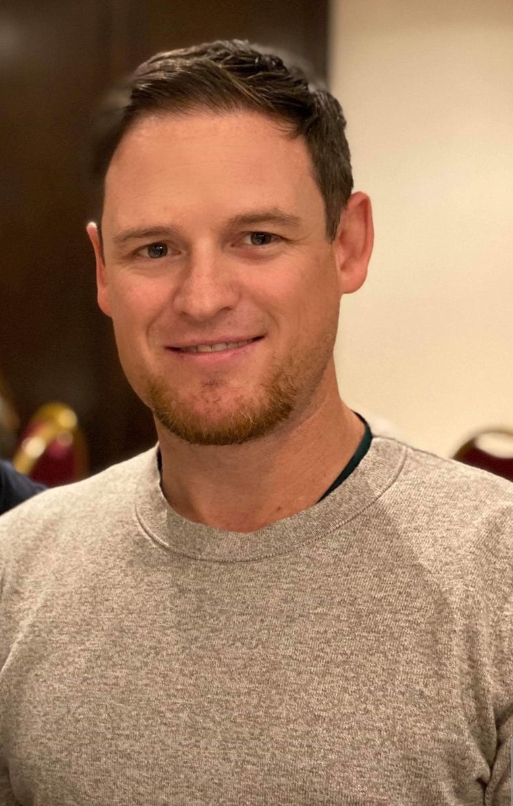 Dr. Casey Sinclair, D.C. is a leading holistic healthcare doctor trained in functional medicine. He has extended his reach around the world by co-founding Family Health Advocacy, a health advocacy group lead by doctors and health professionals providing resources and education on global health matters. He has been fortunate to act as health a consultant to some of the largest companies in North America and as a professional speaker he's had the privilege of speaking to thousands of people. Dr. Casey is an advocate for people suffering with chronic pain and fibromyalgia and has authored a book on the subject.