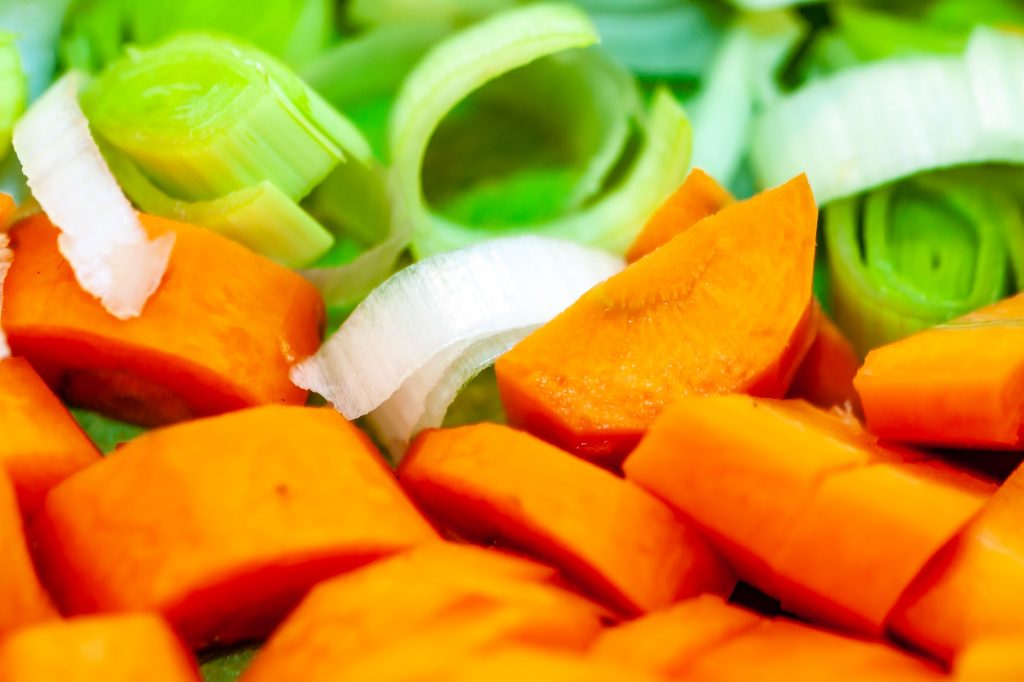 Ingredients
Optional: ¼ Cup of Parmesan cheese
Directions
Finely chop the onions, carrots and celery and rinse the chickpeas in a colander.
Heat 2-3 tablespoons of olive oil/avocado oil in a medium pot. Then add the onions and cook for about 1 minute.
Next, add the carrots and celery. Season with salt, pepper and garlic powder and let cook 2-3 minutes.
Add the can of cherry tomatoes and using a wooden spoon, gently crush the tomatoes.
Once the mixture comes to a boil, add the veggie stalk once again seasoning with salt, pepper and garlic powder.
When the soup begins to boil, add the chickpeas, spinach/kale and the parmesan cheese.
Let cook for another minute or two then season with more salt and pepper to taste.
ENJOY!!
He and his wife believe that working as a team to achieve optimal health is beneficial not only for their bodies, but for their relationship. They work with others to teach them that loving unconditionally does not mean being ok with watching your better half work themself sick, eat away their stress or lose their lust for life. Thriving together is all about loving each other enough to want the best for each other in health and life.