Have you ever noticed those little stickers on fruit and vegetables you've purchased from the grocery store?  Maybe you did, but didn't realize what purpose they served.  Chances are you were more preoccupied with the shape, colour and price of the produce, so you may not have given those tiny numbered stickers (PLU codes) a 2nd thought.  Further more, you may not have understood what the miniature numbers printed on them signified.  However, knowing what they mean could have a big impact on your overall health and that of your family!
PLU Codes – How To Decode Your Produce
I always found those stickers to be an annoying thing I would struggle to peel off my apple before I could sink my teeth into it!  However, these stickers and numbers known as "price look-up or PLU codes" contain a ton of information.
For almost 20 years, grocery stores and supermarkets have used PLU code stickers on their produce.  They tell YOU, the consumer, how the produce has been grown and treated before even arriving at the supermarket.  Cashiers use them to properly 'ring you up' at the checkout more quickly and efficiently.  This prevents them from mistaking your rare Black Oxford apple with a regular McIntosh.  They also tell the cashier what to charge you because they identify the fruit or vegetable as being either organically or conventionally grown (organic produce costing more).
The International Federation for Produce Standards (IFPS) is composed of national produce associations from around the globe.  This organization is responsible for labeling produce and assigning PLU codes.  Their codes consist of 4- or 5-digit numbers found on stickers attached to your fresh produce.
As a health conscious shopper, these codes are your way of making sure you are getting what you paid for!  Here's what to look for while shopping:
Five-Digit Number Starting With A "9"
If your health is a priority, this is what you are looking for!  Five-digit PLU codes starting with a 9.  This indicates that the produce was grown organically or is a product of biodynamic agriculture.  It's satisfying to know that the fruits and vegetables you're going to consume meet a detailed set of principles, guidelines, and permitted substances that are used in the organic certification process!
Four-Digit Code Starting With A "3" or a "4"
Four-digit PLU codes beginning with a 3 or a 4 means the produce was likely grown conventionally.  Conventionally grown produce really is the complete opposite to organic growing methods.  It uses synthetic chemicals (fertilizers, pesticides, antibiotics, hormones) or genetically modified organisms.
The quality of our food has a profound impact on the quality of our health and prevention of disease.  Sure, conventionally grown fruits and vegetables will contain vitamins and minerals but they will also contain varying amounts of pesticide loads and chemical residues.  These are all known to be cancer causing agents.  In a nutshell, something that should be improving our health can now be harming it!
Five-Digit Code Starting With An "8"
Five-digit PLU codes that starts with an 8 indicates the item is genetically modified.  This means it has genes from other organisms.  GMOs (genetically modified organisms), are formed in the laboratories of big corporations using genetic modification/engineering techniques.  Many Scientists as well as consumer and environmental groups have referenced the numerous and significant health and environmental risks associated with foods containing GMOs.  Remember those vitamins and minerals that I mentioned were contained in fruits and vegetables?  Well they get stripped from these foods in exchange for foreign DNA!
The journal Critical Reviews in Food Science and Nutrition has outlined some of these health risks to GMO foods.  GMO's are believed to have toxic effects on the liver, pancreas and kidneys.  In addition to the reproductive and immune systems.  Unfortunately, stickers to indicate GMO foods such as corn, cotton, soybeans, papaya and squash aren't used because they aren't mandatory and are often labelled as conventional.  That's scary when estimates suggest 90% of corn, cotton, and soy in the United States has been genetically modified!
The greatest thing we can do as consumers is make the decision to invest in our health.  Paying a little more for the organic produce rather than the conventional or GMO is NOT a COST, but an INVESTMENT!  For further proof, click here to read Do I Always Have to Buy Organic? Here's What You NEED to Know. It's time people really take their health into their own hands.  Research their healthcare choices.  Use PLU codes to their advantage.  And make the best decision for themselves and their families!  For further help on how to keep your family healthy, click here to read How To Read Labels Like a Pro and Cut Grocery Shopping Time In Half.
You're one step closer!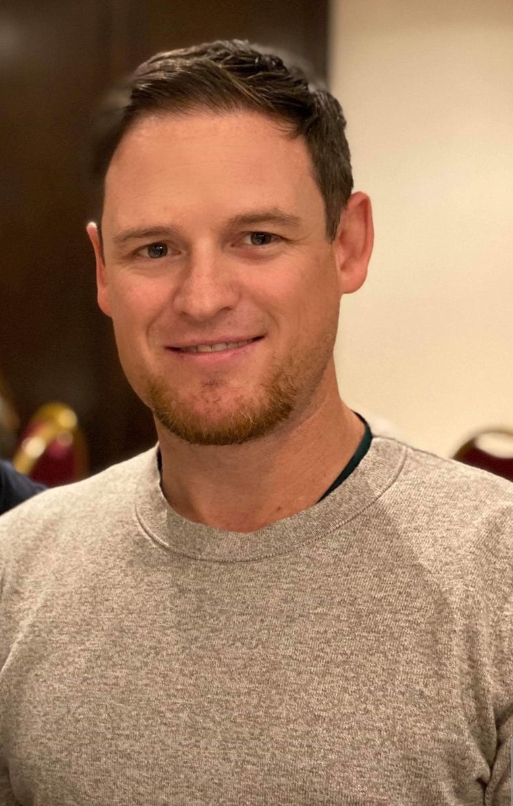 Dr. Casey Sinclair, D.C. is a leading holistic healthcare doctor trained in functional medicine. He has extended his reach around the world by co-founding Family Health Advocacy, a health advocacy group lead by doctors and health professionals providing resources and education on global health matters. He has been fortunate to act as health a consultant to some of the largest companies in North America and as a professional speaker he's had the privilege of speaking to thousands of people. Dr. Casey is an advocate for people suffering with chronic pain and fibromyalgia and has authored a book on the subject.