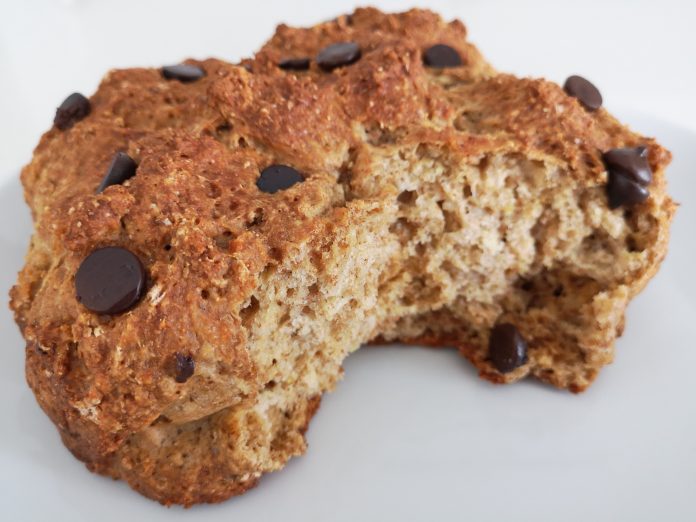 Impress your friends with these decadent chocolate brioche beauties. It's the perfect pairing for Sunday Brunch or really any get together! All you need is 40 minutes to make this brioche bread recipe and that includes baking time.
Ingredients For Brioche Bread Recipe:
175g whole wheat flour
2 Tbsp baking powder
1 Tbsp baking soda
200g vanilla Greek yogurt
1 egg
1 Tbsp vanilla extract
3 Tbsp dark chocolate chips
Directions:
Preheat the oven to 320 degrees Fahrenheit/160 degrees celcius
In a medium bowl, mix all the ingredients together with a wooden spoon creating a sticky dough
Shape the dough into a ball
Line a baking sheet with parchment paper and place the dough on top
Bake for 30 minutes or until golden brown
Enjoy your delicious chocolate brioche bread!!
Looking for more easy to make recipes? Click here for my Homemade Chocolate Cluster recipe. Also, click here to discover 7 Proven Health Benefits of Dark Chocolate!