Keto rice is my go-to substitute side dish for any meal in place of;
Rice
Potatoes
'Bowl' meals (in place of the wheat or corn tortillas)
'Chinese/Japanese' inspired dishes
It can be used in combination with;
Taco or burrito mix
Stir fry chicken/beef
Steamed seafood & veggie
The possibilities are truly endless. The great thing is you can customize as you wish by adding or removing any items.  For example, I like cabbage better than brussel sprouts.
In order for my keto rice to have detox benefits, all ingredients must be organic or 'toxin free'.
Luckily, most of these fresh, whole food ingredients have a detoxing effect on the body reducing the body's toxic burden that interferes with optimal health.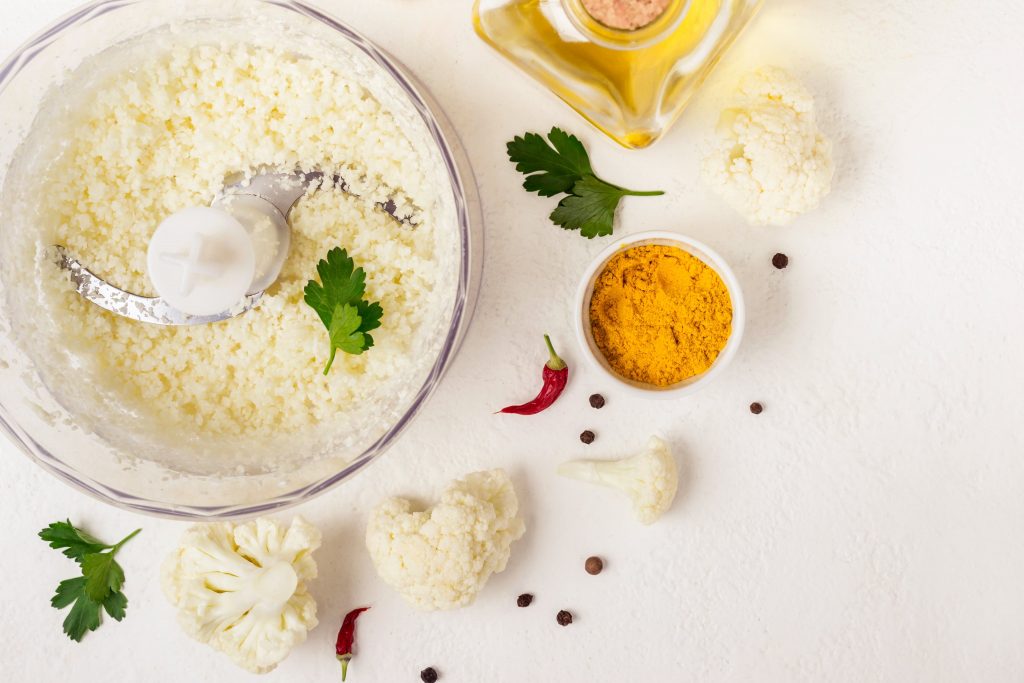 Special Notes:
*You can skip most of the prep with a food processor – I just throw it all in.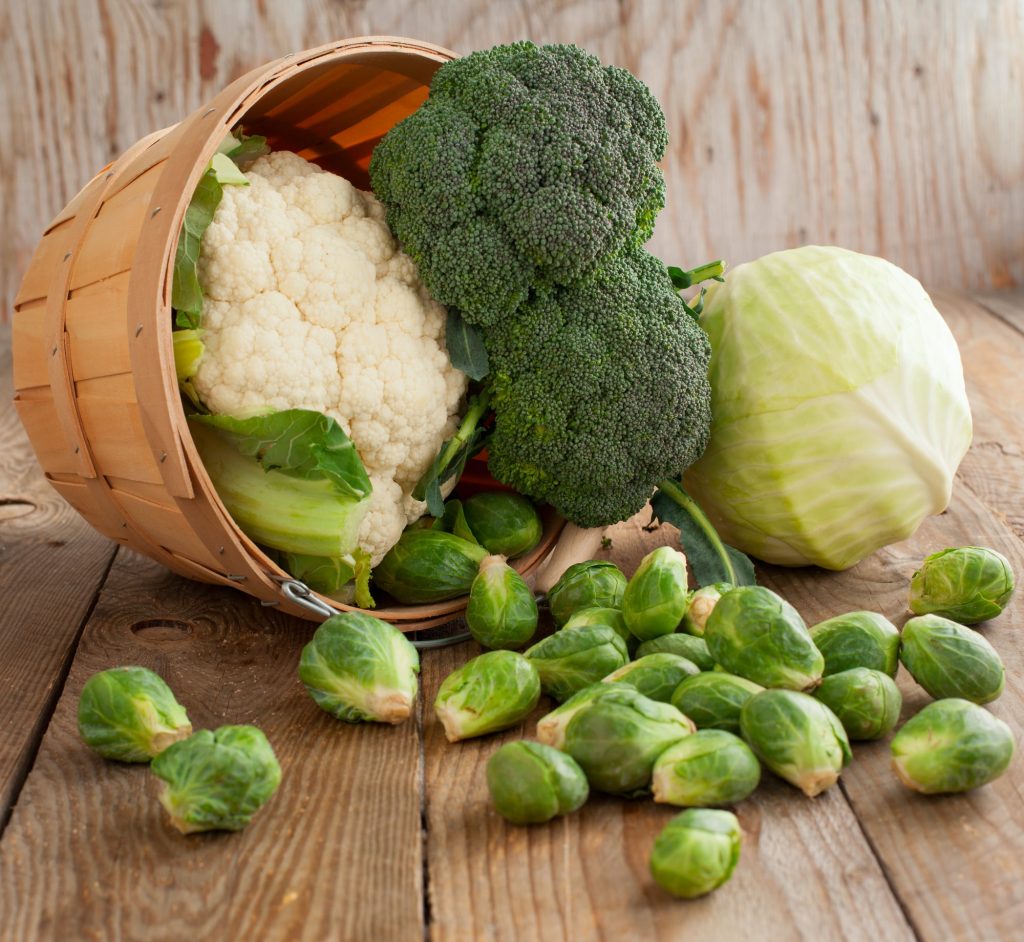 Ingredients
24 ounces cauliflower florets (about ½ head)*
6 ounces broccoli florets/1 broccoli stalk (I do stem as well)*
1 – 1 inch slice of purple cabbage and/or 1 cup Brussel sprouts, (shredded)*
1 Tbsp fresh ginger (grated)*
3 garlic cloves (minced)*
1 small bok choy*
2 celery stalks, (diced)*
1 red onion (diced)*
2 carrots (grated)*
2 green onions, (chopped)*
1 Tsp black sesame seeds
2 Tbsp coconut amino (or more – sweet, teriyaki like)
1 Tbsp fresh grated turmeric (or powder)
4 Tbsp coconut or avocado oil, divided
2 large pastured eggs, beaten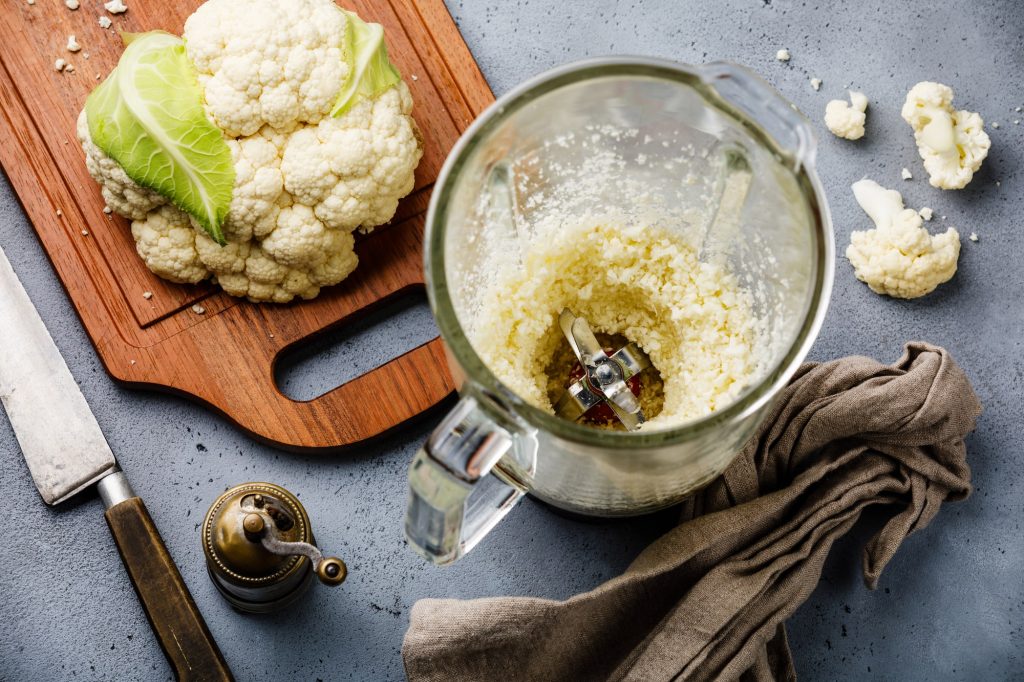 Directions
To make cauliflower rice, first start by pulsing cauliflower in a food processor until it takes on a rice-like form and then set aside.
Next, add all other remaining veggie ingredients (in the first section) into processor and pulse until you get it to your desired size, then add to the bowl of cauliflower rice.
In a small bowl, whisk coconut amino, ginger, turmeric, and 1 tbsp coconut oil.
Next, heat 1 Tbsp coconut/avocado oil in a large wok or skillet over low heat. Add eggs and scramble until cooked to desired consistency then set aside.
Heat 3 Tbsp coconut/avocado oil and add the veggie mix. Cook 6-8 minutes.
Lastly, add the coconut amino mix and eggs. Stir constantly for another 2-3 minutes and enjoy!
This dish is best served immediately however you can place individual servings into a glass storage container or even freeze for future meal prep (ie: lunches or breakfast)