Are you in need of some inspiration this Father's Day? Perhaps for personalized gifts for dad? Well, Father's Day is just around the corner and with that comes a sense of responsibility!
You want to give your dad something special to remind him how much you love and appreciate all he's done for you.  Whether it was helping you take your first steps, teaching you how to ride a bike or offering some much needed guidance, your dad was always there.  So thank him by giving the ultimate gift this Father's Day.  Something that will add value and perhaps years to his life, the gift of good health!
Before diving into my gift giving guide, I want to take a moment to start a discussion about the underlying theme of this list.  Let's face it, there are a lot of men out there that need some extra TLC when it comes to their health.  So many of them avoid early warning signs and don't seek help until the problem becomes debilitating either emotionally, mentally, physically or all 3.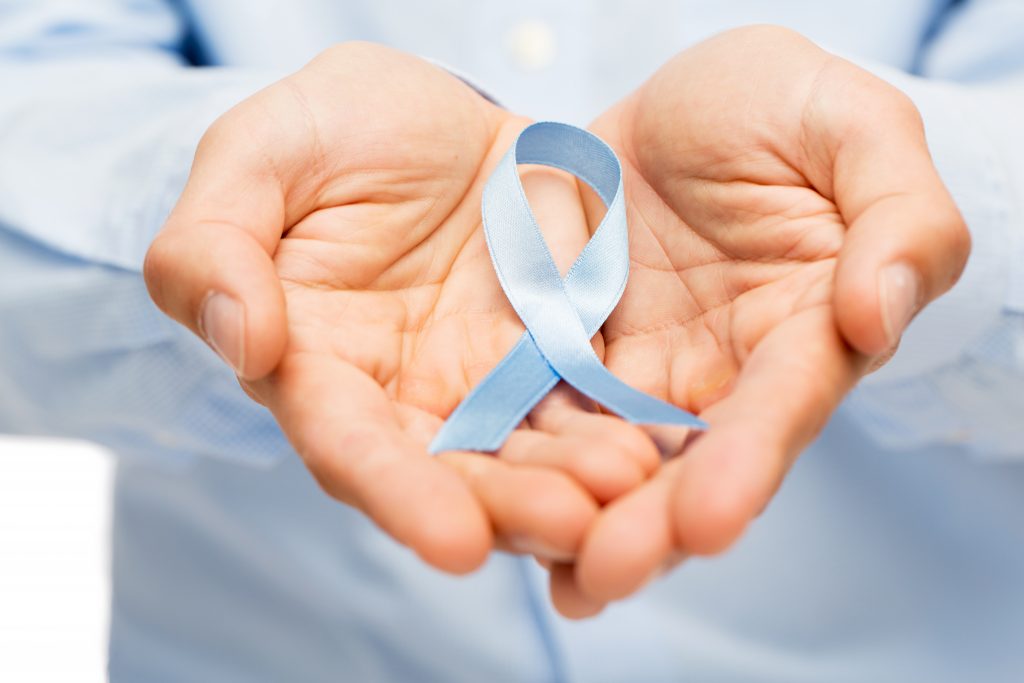 One of the biggest effecting the men in our lives is their prostate health.  Spend time with your dad this weekend and start this important discussion.  Educate him on the prostate cancer stages.  Learn what the prostate cancer signs are and what to do if you are experiencing them.  Help your dad live a healthy, stronger life just like they've been helping you!
How To Get The Best Personalized Gifts For Dad
I'm a big believer in gifts that keep on giving, especially when it pertains to health. So, for the ultimate personalized gifts for dad, think about what makes him special and have some fun with it. Adding some cheeky humor to any personalized gift is always a win in my books.
So without further delay, Here are my Top 10 Ultimate Personalized Gifts For Dad to help keep his health rocking for years to come!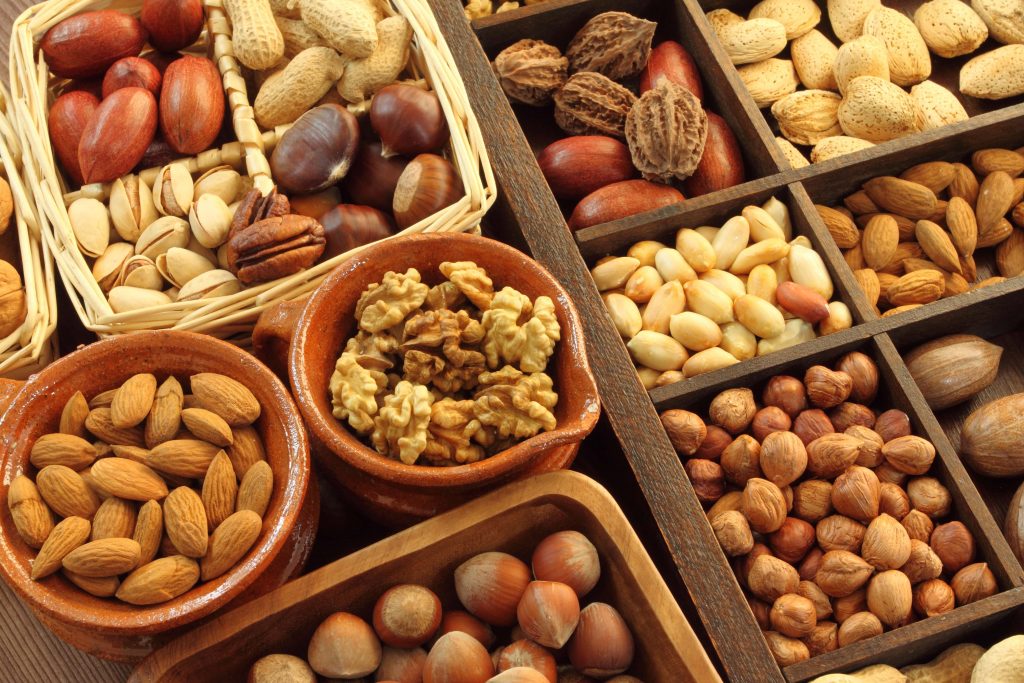 Nuts About Dad!
Provide your 'pops' with a basket full of everything NUTS!  According to a recent study, "nuts may help us live longer, healthier lives.  In fact, new research shows that people who eat a daily handful of nuts have improved longevity, lower risk for chronic illnesses like heart disease, and are generally leaner than those who do not eat nuts." – Longevity in a nutshell.
Healthy Nuts Includes:
Select a variety of nuts he will enjoy with some personal added items such as a nut cracker and storage containers.  Click here to learn about the health benefits of nuts including key proteins, nutrients and anti-oxidants.
If you feel like getting a little cheeky you can add something special for your dads 'goods' as well.  Saxx men's underwear is specially designed for all dads parts for superior comfort and comes in several patterns, so have some fun with this one!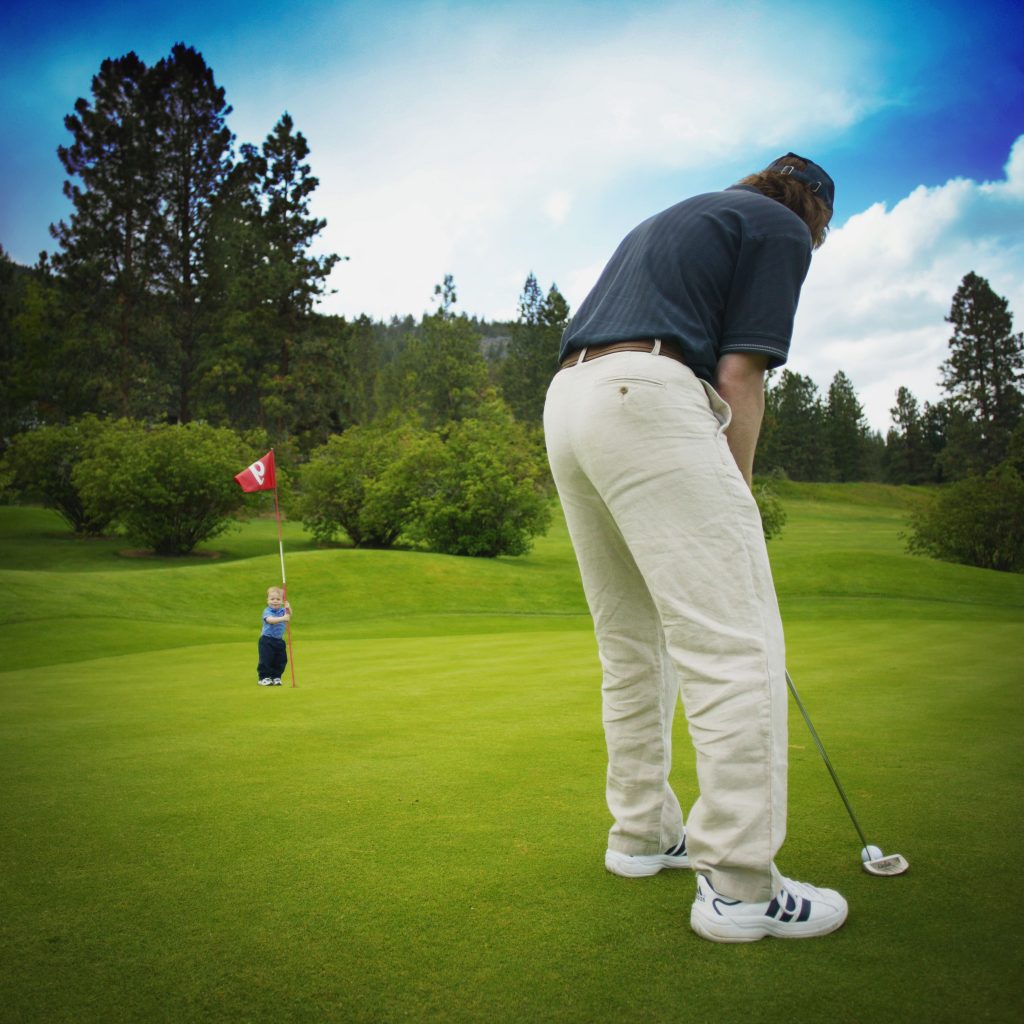 Take Dad Clubbing
Golfing contains mental, physical and even social health benefits.  It's a low impact sport that gets the blood flow pumping, which can decrease heart disease and even lower bad cholesterol.  It's also known to help lower stress, increase vision and help you get a better night sleep.  So treat dad to a round of golf this Fathers Day.  You may even discover for yourself some of Golf Digests 11 Little Known Benefits of Golf.
In fact, for some extra fun, I would recommend typing up their checklist to see how many out of the 11 you and he get to experience (chuckle).  For a full list of benefits, click here to read, The Top 10 Health Benefits Of Golf!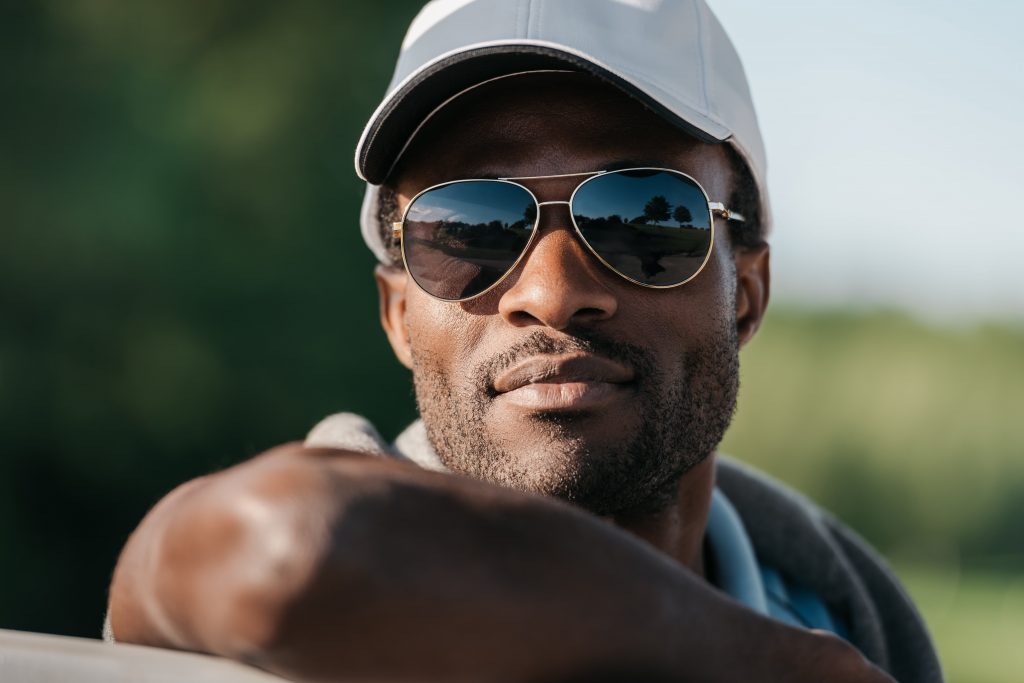 Love At First Sight
It's no secret that as we get older our vision can begin to decline if you don't take the proper care and precautions.  With the hustle and bustle of everyday life, it's easy for dad to take his vision for granted.  Help protect his vision for years to come with a new pair of sunglasses.
It's important to select ones that have 100% UV protection to filter both UVA and UVB rays.  However, there are a number of other things to consider before buying him new shades.  Click here to get 'eyesmart' and read The American Academy of Ophthalmology's Recommended Types of Sunglasses.  With all the different selections available, it's more important than ever to know exactly what to look for when shopping for sunglasses.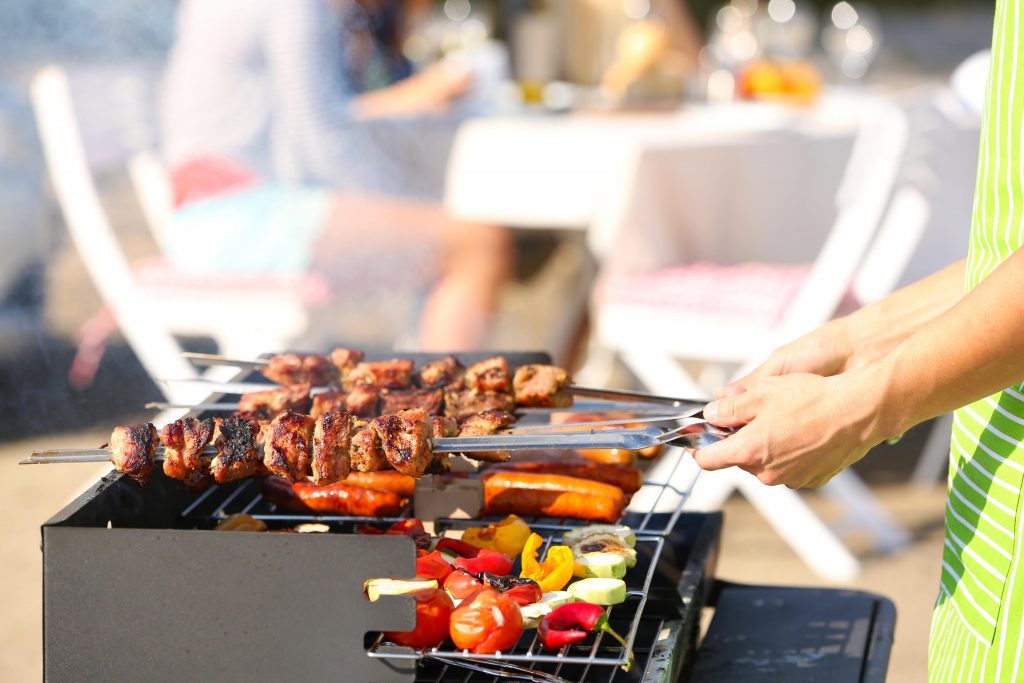 King Of The Grill
Did you know grilled vegetables retain more of their vitamins and minerals?  And meat cooked over an open flame actually preserves more riboflavin and thiamine?  All these important vitamins and nutrients play a vital role in a healthy diet.
So this Father's Day get dad some 'new tools' to encourage him to grill all season long.  This can include;
Vegetable grilling basket
Stainless steel skewers perfect for vegetable shish kebabs
Wooden plank in Cedar (chicken or pork), Alder (salmon and seafood), Hickory (beef or pork), and Maple (ham, chicken, bacon)
Healthy grilling recipe book for inspiration
Wireless grill thermometer
Magnetic BBQ grill light
For further idea's, click here for 16 Father's Day Gifts Every Grill-Obsessed Dad Will Love. Also, click here to read, How To Prepare A Tastier, Healthier BBQ In Just 10 minutes!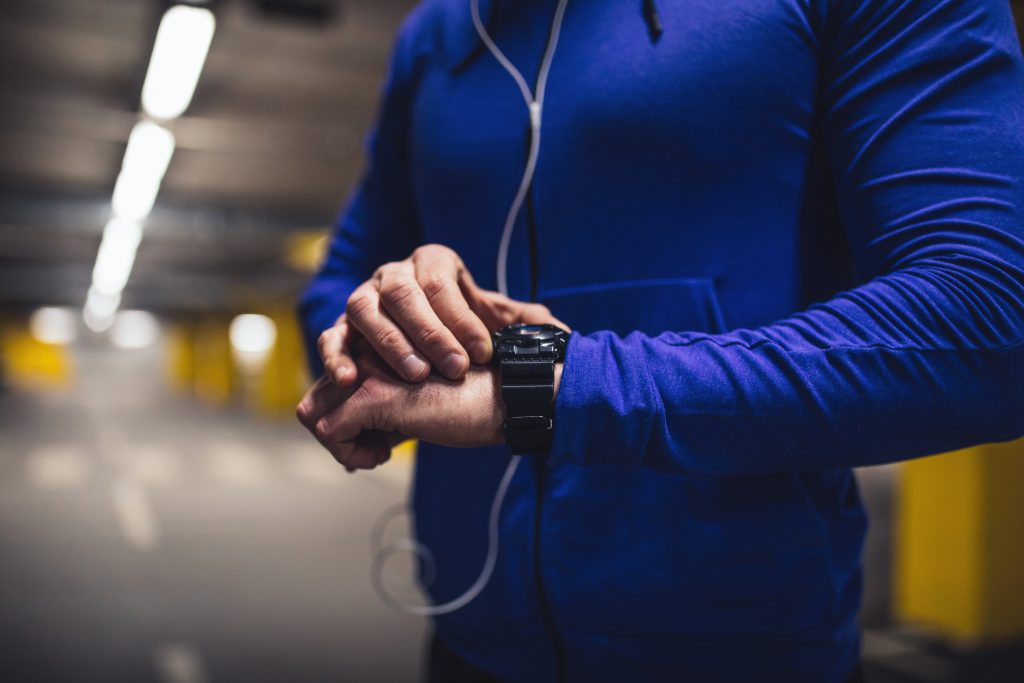 For The Dad Whose TECH-nically Perfect!
When it comes to technology, finding the right gift for dad might seem overwhelming as the possibilities are seemingly endless.  Here are my top 3 tech recommendations sure to make your dads life a little healthier and easier.
GPS Watch
Google Home
a Wi-Fi speaker that doubles as a smart home control hub and a personal assistant for dad (and the entire family).  The Google Home in particular is great because it's compatible with a lot of different brands and devices.   Perfect for dads with mobility issues and seniors since you can set it up to turn lights on and off, adjust the thermostat, open or close blinds and shades, control music, change the TV channel, lock or unlock doors, all without getting up.  PLUS if there is an emergency and he is unable to access his phone, he can use his voice to activate his google home and call for help.
Tile Tracker
Fathers can be forgetful!  Help dad save time and frustration by getting him a tile tracker to keep track of all his important things such as his keys, luggage and ipad.  It can really attach to pretty much anything!
For a full list of amazing tech savvy gifts, click here to read, The Best Father's Day Gifts for Techie Dads.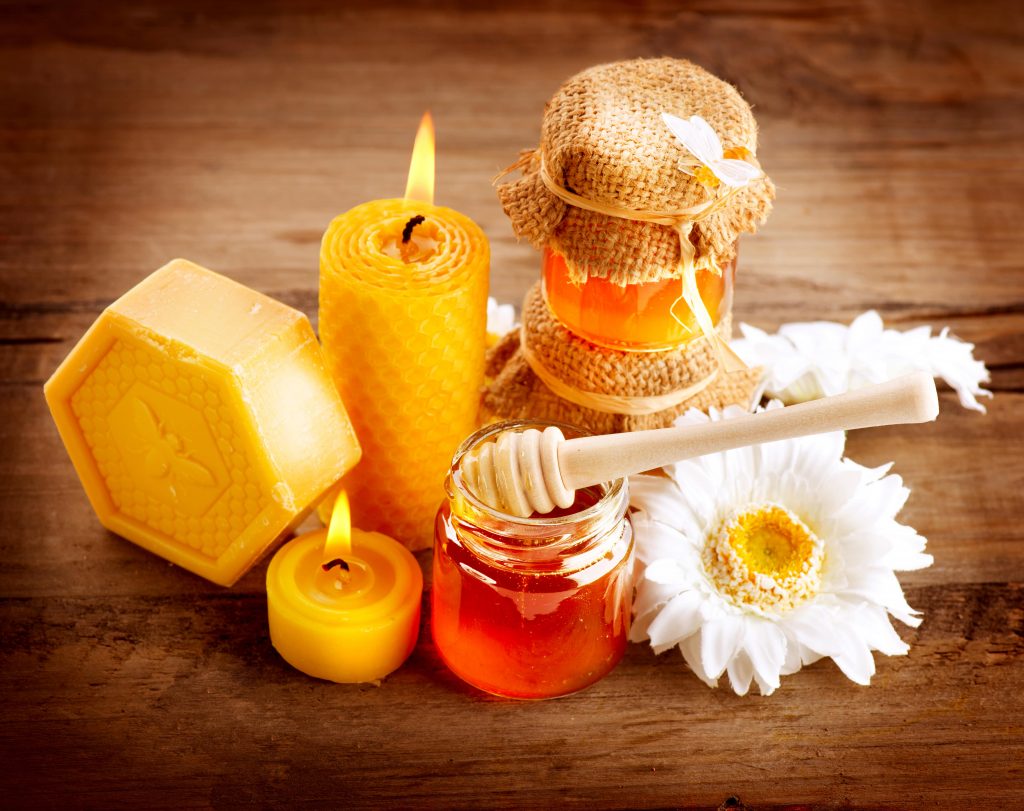 The Birds & The Bees
I threw this one in here for some tongue and cheek fun.  I'm sure we all remember that awkward talk with our parents about "the birds and the bees" so why not put together a special little basket to say thanks!
Consider putting together items such as:
A bird watching book
Binoculars
Natural raw honey
Beeswax candles
Body butter
Mustache wax
Soap
There are over 100 different things that are made of beeswax so have some fun putting together this personalized basket special for your pops.  Although this was inspired by humor, there are some amazing benefits of honey and beeswax!
Honey is often used as natural sweetener but it actually has several nutritional and medicinal properties as well.  It has anti-inflammatory properties which can be used to calm a common cough.  It's loaded with antioxidants which can prevent cell damage and assists the with the absorption of calcium which is essential for brain health.  Honey even contains antibacterial properties that can disinfect and protect your wounds from certain types of bacteria.
Raw honey is rich in enzymes and antioxidants, while beeswax contains long-chain fatty acids and alcohols — all of which may benefit your well-being.
Research suggests that they may help reduce your risk of diabetes, dementia, heart disease, and even certain types of cancer
Honeycomb may benefit your heart by increasing blood flow and "good" HDL cholesterol levels while lowering blood pressure, triglycerides, and "bad" LDL cholesterol.
Honeycomb may strengthen your body's defenses against fungi and some types of disease-causing bacteria. It may also help protect your gut against certain parasites. However, more human research is needed.
Honeycomb tends to raise blood sugar levels less than refined sugar. What's more, compounds found in honeycomb may help lower insulin resistance — but more studies are needed.
Beeswax alcohols found in honeycomb may improve liver function and reduce symptoms in people with liver disease. However, more studies are needed.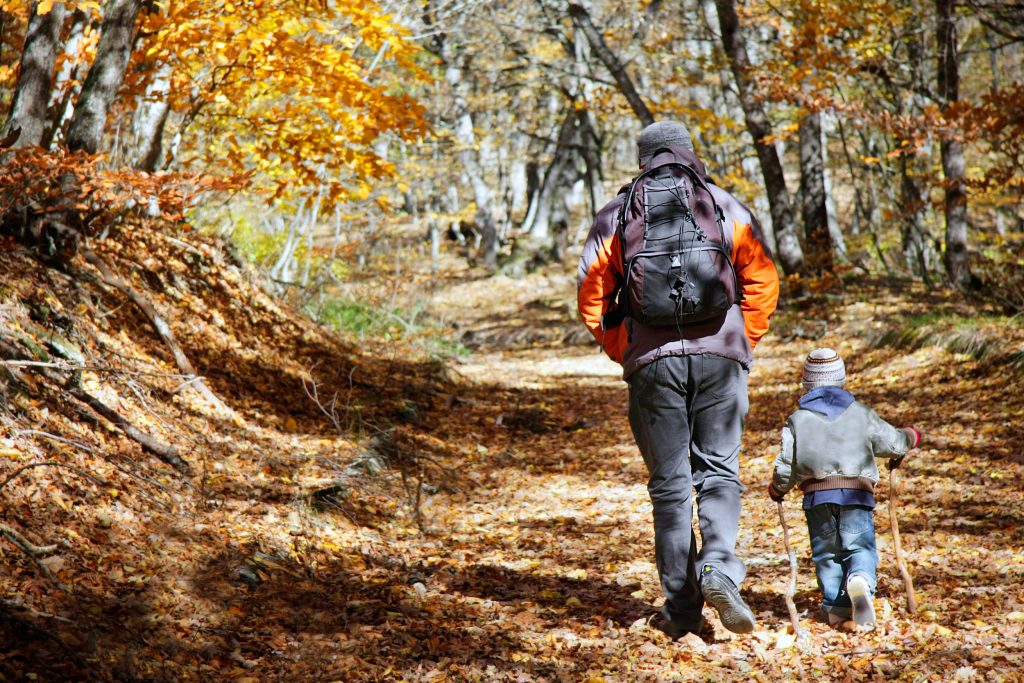 Walking In His Footsteps
As we get older the simple joys of being outdoors and one with nature seems to be all in the past.  We get stuck in our busy work week routines and spend what little free time we have winding down in front of the TV or ipad.  This is when it's important to remind dad of the common phrase, "use it or lose it".
People who are inactive are more prone to health issues such as:
Obesity
Diabetes
Cardiovascular disease
Osteoporosis
Coronary heart disease
Certain types of cancer
Therefore, in order to keep dad's body healthy it's imperative that he stays active. So this father's day, start by telling your dad to "go take a hike" by providing him with a map of local trails in your area.
Hiking Benefits
According to Marc Faktor, Certified Exercise Physiologist hiking;
Lowers stress levels, improved mood, and enhanced mental well-being
Reduces risk for heart disease
Lowers blood pressure
Lowers cholesterol levels
Improves control over healthy weight
Lowers body fat
Improves bone density
Improves osteoarthritis outcomes
Increases flexibility and coordination
Overall a better quality of life
Enhances relationships with friends and family
Next, make sure to get dad the right pair of shoes. This is so important especially if you find your dad is already prone to foot discomfort or pain when walking.
For further information on ways to make hiking more comfortable and avoid injury to ensure you pick the best personalized gifts for dad, click here to read, The Most Common Cause Of Foot Pain! and Knee Clicking When Walking? Discover Why!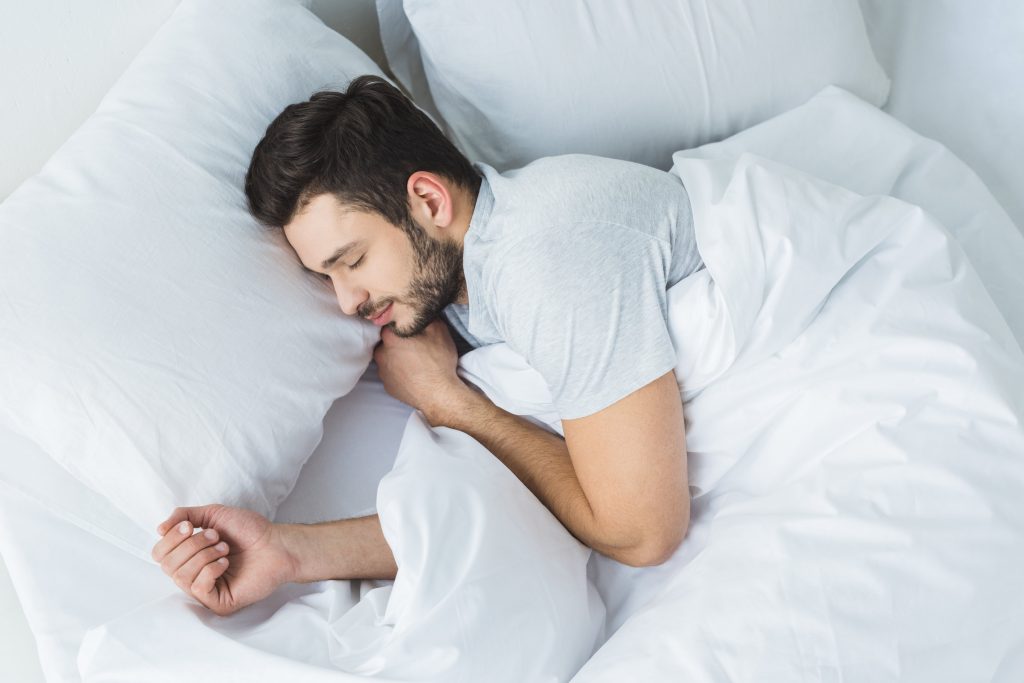 Sweet Dreams
Getting a good night sleep is one of the most valuable things you can do for your health and well-being.  It's said that , "the more you invest in your sleep, the bigger return you will see in everything else that you do".
A good nights rest enables your mind and body to recharge.  Allowing yourself to think, feel and perform better throughout the day.  In contrast, people who don't get enough sleep can suffer from;
For more information about the risks of sleep loss click here to read, 10 Surprising Effects Of Lack Of Sleep.
Now that you know the importance of sleep, here's what you can do to help your dad get some well deserved zzz's.
Start by getting a new pillow.  Your pillow plays an important role as it supports your head and neck and should maintain proper alignment to the spine.  If your pillow is too hard or too soft it can cause pain and discomfort for days and even weeks to come.
Next, consider getting a weighted blanket.  The feeling you get from a weighted blanket is commonly refereed to as a 'gently hug'.  Talk about one of the ultimate personalized gifts for dad! Who wouldn't want the constant feeling of a gentle hug??
Recent reports claim this blanket helps those who suffer from several health concerns including insomnia, depression and anxiety.
Some people also claim it has helped with their restless leg syndrome (RLS) and even fibromyalgia flare ups.  To learn more about the potential health benefits and what to look for, click here to read, What's the Deal with Weighted Blankets?
For additional support for fibromyalgia and information on sleeping concerns, I strongly recommend reviewing the following links: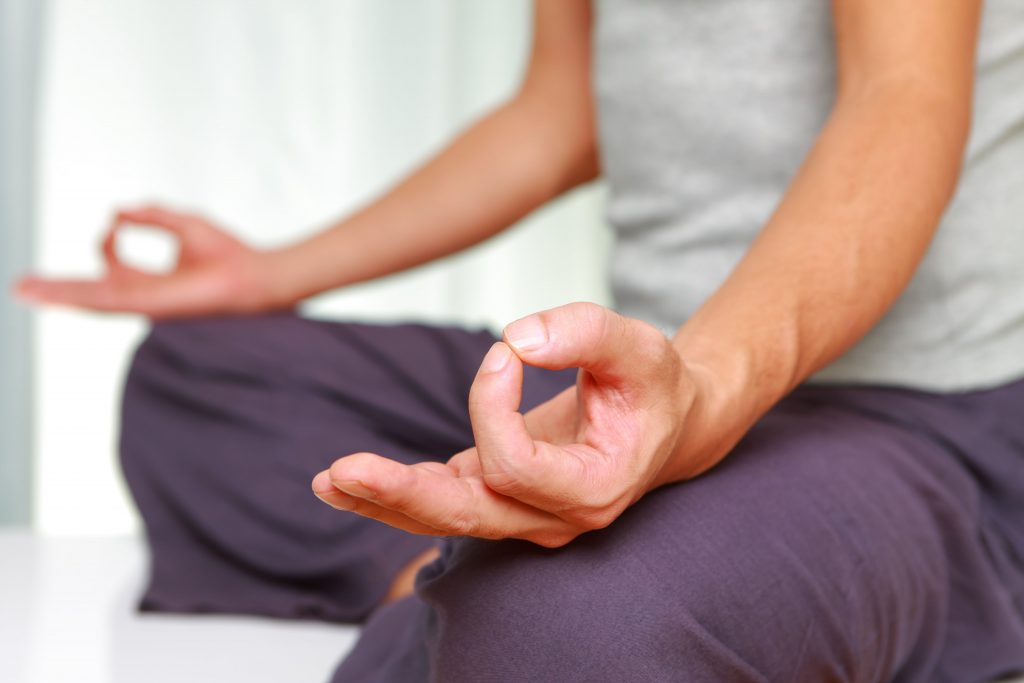 Give Dad A Time Out!
I strongly believe more people could benefit their health naturally if they would just  meditate before they try to medicate themselves.  Meditation has been proven time and time again to reduce stress, lower anxiety and fight depression in addition to a plethora of other things.  Help your dad find his inner peace by introducing some zen into his life. Take a look at some of these personalized gifts for dad.
Top 5 Best Meditation Tools according to Mellow:
Also, consider getting dad an audio book to help him get into the swing of things. Understanding Meditation 21 Days Audio Program is an example that's great for beginners and even those who already enjoy the benefits of meditation.
For further reading click here to explore, The Healing Power Of Mantra Meditation and Meditation isn't Supposed to be Frustrating!
For The Dad That Has EVERYTHING!
One of the best gifts you can give, especially for those who have everything, is the gift of helping others.  There is truly no better feeling then knowing you have made a huge difference or impact in someone else's life!  This Father's Day, reach out and help a fellow father in need, consider donating to a local charity.
Unicef for example offers a Father's Day Gift Catalog that you can select on behalf of the special person in your life.  This thoughtful gift is surely something your dad can be proud of, knowing your contribution on his behalf will change children's lives around the world. Click here to find a Survival Gift from their online catalog today.
For additional idea's on how to make a more personal donation and find a charity based on the likes and passions of your dad, click here for 7 Father's Day gifts that can make a real difference.
Well, there you have it, my Top 10 Ultimate Personalized Gifts For Dad!  I hope you were able to find inspiration, guidance and of course humor in my suggestions.
Live well.  Be well.