On Friday, April 28th we hosted Dr. Jack Wolfson, the paleo cardiologist in Mississauga for an evening of eye-opening, educational information shared with our community.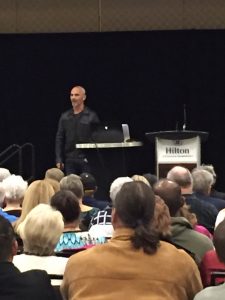 Dr. Wolfson is a board certified Cardiologist with over 15 years in practice, is the Best-Selling Author of "The Paleo Cardiologist: The Natural Way to Heart Health" and he works closely with his wife, Dr. Heather Wolfson, to fight for the health of your family!
From Arizona, Dr. Wolfson flew in to speak with over 250 people in our community who are interested in creating the healthiest lives possible for themselves and their families.
They listened to Dr. Wolfson explain his upbringing in the conventional medical world, where his father was also a cardiologist.

While still a young man, his father began experiencing tremendous health issues from the toxic effects of exposure to radiation tests with his patients, toxic cleaning supplies used to sanitize the hospital and poisonous drugs and chemicals used to treat patients.
Through searching out the root causes of his symptoms and meeting his wife, a Doctor of Chiropractic, who uses natural lifestyle choices and powerful natural remedies to prevent and heal illness, his eyes were opened to a new world of true healing and natural living.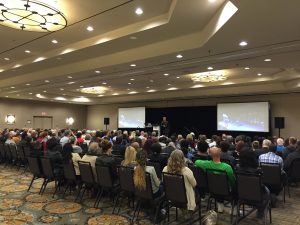 Watch the entire Seminar Here:
https://www.facebook.com/pg/familyhealthadvocacy/videos/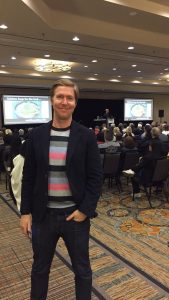 Here are the Highlights from his Seminar:
• Health is found with quality nutrition, avoiding environmental pollutants & chemical toxicity and regular chiropractic care
• Don't rely on your doctor to teach you about health – do your own research and learn the truth for yourself
• Your body needs Vitamin D to function at the highest levels – low levels are a component of every single disease and illness.
• It's okay if you didn't do it the right way originally, but now that you know better, you can help others to learn the right ways now and massively improve your own health
• Newborn babies are routinely injected with the Hepatitis B vaccine minutes after birth. However, it is an illness commonly contracted by unsafe sexual practices and intravenous drug users. There are 11 billion billion atoms of aluminum in each Hepatitis B vaccine – which equals the number of grains of sand on earth – all injected into your baby at once
• Your body needs the sun!! Your skin makes Vitamin D which is integral to your health
• Your body needs 8 hours of uninterrupted sleep. Go to sleep at sundown and rise with the sun in the morning. No more staring at your phone, iPad, computer or TV at night – the blue light causes major problems with your biological rhythm and health, destroys melatonin
• Incorporate paleo practices into your health – how our ancestors lived – eating vegetables as a main source of your nutrition fuel, add in coconut, meat, seafood, eggs, nuts, avocados, fruit in season
• Free Range, Grass Fed Meat
• Wild Seafood
• Organic! Make the best choices that you can find.
• Statin drugs do not affect mortality – it will lower your numbers but studies show that it will not save your life. You must choose a natural lifestyle to help to heal your symptoms and disease and return your body to real health.
• Dr. Wolfson will only work with patients who are also under chiropractic care because the research shows that it has such a massive effect on healing and his patients respond so well to treatments – brain information can return to travelling to the organs and back to the brain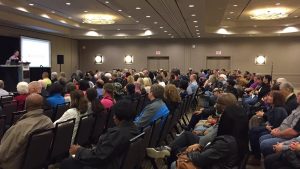 Dr. Wolfson's 10 Health Commandments:
Get responsible Paleo

Get sunshine

Get sleep

Get active

Get hydrated

Get chiropractic care

Get rid of stress

Get away from toxins

Get grounded

Get quality supplements
We hope you can make it to our next Family Health Advocacy sponsored event. We would love to see you there and help you bring your health to the next level.